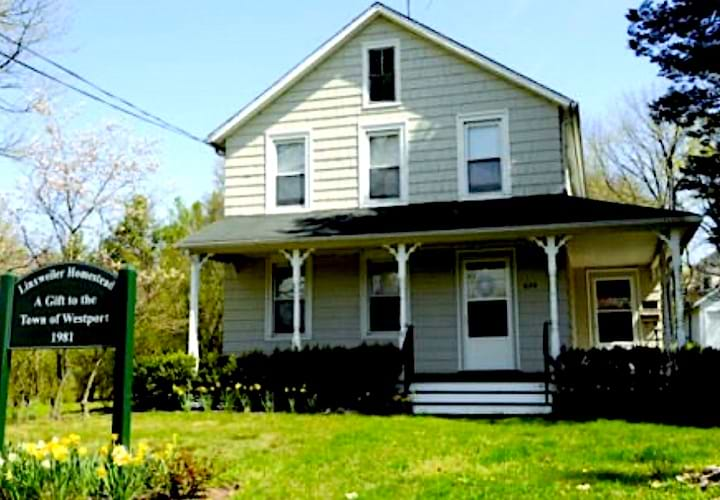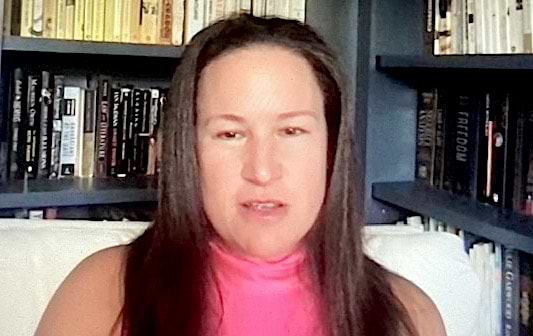 By John Schwing
Editor's note: This article has been updated to reflect information provided after the meeting.
__________________
WESTPORT — As the Planning and Zoning Commission's Affordable Housing Subcommittee met Wednesday to discuss the town's new five-year "Affordable Housing Plan," a potential hurdle for one option to deliver more affordable units was mentioned, but the commission chairwoman later asserted that is not the case.
P&Z Chairwoman Danielle Dobin, who led the noontime Zoom meeting, began by noting that progress toward providing more affordable housing in town should initially prioritize developing deed-restricted units on property already owned by the town.
Exhibit A, she said, is the 655 Post Road East site of the Linxweiler House, an emergency shelter managed by Homes with Home that houses one family.
Dobin said the property is large enough to accommodate construction of multiple affordable units, which could be designed sympathetically to harmonize with the house bequeathed by Joanna Linxweiler to the town.
The property is well positioned for residents to take advantage of nearby stores and public transportation, she said.
Gloria Gouveia, a longtime land-use consultant, interjected to say said such plans would likely be thwarted, since she said terms of the agreement transferring ownership of the property to the town prevent additional development.
Gouveia said she represented Linxweiler heirs and neighbors when plans to build more housing on the 1.3-acre property were previously proposed, and denied, by the Planning and Zoning Commission.
Neighbors, and several of Joanna Linxweiler's relatives, had strongly opposed a 2010 plan to build 12 units of supportive housing for the homeless on the property.
As things stand, Gouveia said, "the property cannot be developed more than it is now."
Dobin, who did not contradict Gouevia's statements at the meeting, did say officials would continue to investigate the property's potential for future housing development.
The chairwoman later said that she knows of no deed restriction or covenant that would prevent future development of housing on the Linxweiler property.
The land records will be researched, and the Town Attorney's Office will be asked for an opinion, to make certain there is no legal impediment to development, Dobin added.
She also said the P&Z did not deny the 2010 application to build supportive housing units on the Linxweiler property, but that the proposal was withdrawn.
Officials made the decision to withdraw the application in the face of strong neighborhood opposition, according to news reports at the time.
Selectwoman Andrea Moore appeared briefly during the meeting to tout the Board of Selectwomen's recent approval — said to be the first of its kind — of deed-restricting the town-owned house at 124 Compo Road North for development into six residential units for homeless women.
The dwelling, known as Susie's House, will be managed by Homes with Hope, and previously served as the Project Return group home for young women in need of emergency housing.
Dobin lauded the project, noting that each unit will have a kitchenette and bathroom, calling it a "beautiful collaborative effort" that several years ago might have proved controversial.
Westport's affordable housing plan was called one of the better state-mandated proposals prepared by Fairfield County communities, according to an analysis by a group that promotes housing opportunities.
Establishing an affordable housing trust fund, one of the proposals listed in the five-year plan, also was discussed.
Dobin said a trust fund would give the town "flexibility" in forging partnerships to build more affordable units.
The issue is being researched by Matthew Mandell, a Representative Town Meeting member from District 1.
He described several potential scenarios to raise revenue for the fund, primarily by adding "a small fee" to conveyance taxes on property sales — which he said totaled $5.3 billion in Westport over the last five years — or onto the cost of permits for local property improvements.
Several speakers acknowledged, however, that banking money for the trust fund by imposing extra fees on property sales and building permits could prove controversial.
Other questions raised about crafting an ordinance to establish the affordable housing trust fund included, in addition to how the money is raised, who would administer the fund and how the money would be allocated.
Dobin also gave an update on the town's effort to secure an extension of its moratorium from the state's 8-30g housing law, which expires in March. The controversial statute broadly grants developers the right to sidestep local zoning regulations if a community falls short of having at least 10 percent of its overall housing stock qualify as "affordable."
Officials believe they will be able to secure a new moratorium from the state with, at worst, only a short gap following expiration of the current moratorium, according to Dobin.
Providing a major boost toward that goal, as noted in the affordable housing plan, are recent P&Z decisions to settle several long-running lawsuits with developers over housing plans projected to add "225 multifamily units, including 70 affordable units" to the town's housing inventory.
These include, Dobin noted, three 8-30g projects: the 157-unit Summit Saugatuck development on Hiawatha Lane, a 19-unit building at Wilton Road and Kings Highway North, and the 68-unit complex at Cross and Lincoln streets.
John Schwing, the Westport Journal consulting editor, has held senior editorial and writing posts at southwestern Connecticut media outlets for four decades. Learn more about us here.