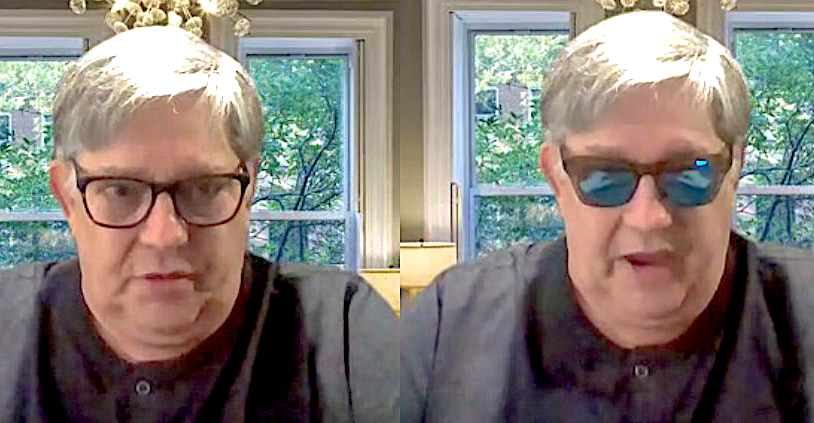 By Thane Grauel
WESTPORT — For months, people living on Cottage Lane had spent nighttime hours in the glare of bright white lighting from a nearby apartment complex at 1480 Post Road East.
The complex — being marketed as "1480 Post" — received approval to open in late summer, even though a lighting plan was not included in the site plan as required.
The lighting, mounted high on three two-story buildings, splashes light far beyond the apartments' property, in apparent violation of regulations.
North-facing sides of some neighboring homes are illuminated almost like drive-in theater screens. Some Cottage Lane neighbors have likened it to living in a prison yard.
But that might soon change.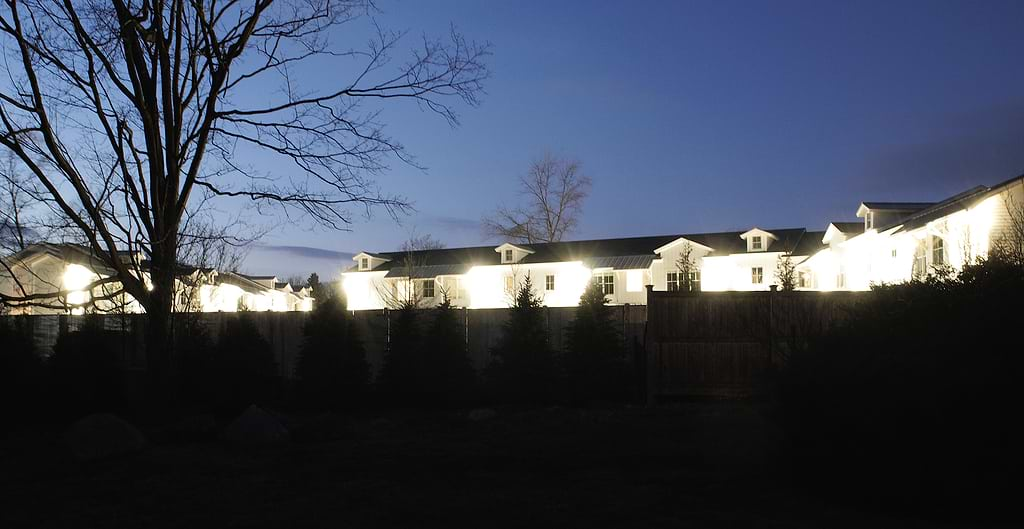 P&Z to owner: Go back to original plan
The Planning and Zoning Commission voted 5-2 Monday night to deny the complex's request for after-the-fact approval for the installed lighting, and to require that the original lighting plan a zoning subcommittee approved — and neighbors supported — be installed instead.
The commission had a long discussion on the issue, but was not of one mind.
Some members held out hope for a last-minute reconciliation between the apartment complex's latest owner, Rob Haroun, and the Cottage Lane neighbors, given the way things appeared heading for the lighting.
No more time for negotiated settlement
P&Z Chairwoman Danielle Dobin said all those involved are good people, but was adamant that reconciliation seemed unlikely, that moment having passed. She and Planning and Zoning Director Mary Young noted there have been threats of litigation.
Dobin felt forcing the parties to sit down together at this point would not prove effective. "There is a lot of animosity in the letters," she noted.
Still, members Neil Cohn and Michael Cammeyer wanted to give the parties two more weeks to iron out an agreement. Jon Olefson initially seemed onboard with that, but decided against that route at the last minute.
Apartment lights like "Carnival Cruise," "UFO"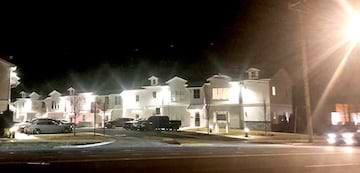 During the discussion, Dobin called the lighting "a Carnival Cruise Line atmosphere," and said neighbors have waited long enough for a remedy.
"Something has to be done right away," said member Patrizia Zucaro.
"Those lights are bonkers, man," said member Amie Tesler. "One photo looked like a UFO. It is just crazy."
"I too went out and took a look at it," member Paul Lebowitz said of the nighttime lighting, before theatrically swapping his spectacles for sunglasses.
"It's impossible to not notice what a difference it makes to the Cottage Lane people," he said, saying there are no fingers to point or blame to lay. "There's things to fix, let's get 'em fixed."
"I just think changing the light has to be a lot less than the legal fees," Dobin noted before the vote.
Dobin, Tesler, Zucaro, Lebowitz and Olefson voted to require the applicant to abide by the originally approved plan. Cammeyer and Cohn voted against.