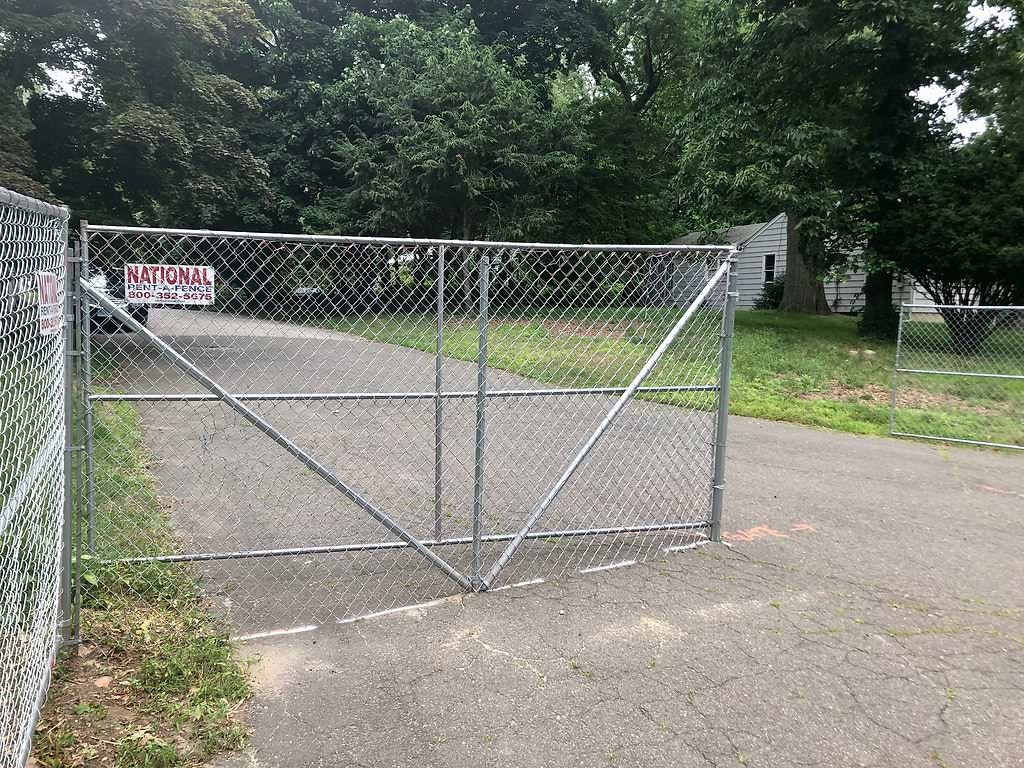 By Thane Grauel
WESTPORT — An informational meeting about the possible construction of a three-building, 157-unit apartment complex on Hiawatha Lane Extension is planned for Saturday.
Notices, according to Save Old Saugatuck, were mailed to some neighbors in the Hiawatha Lane neighborhood, which is wedged between Interstate 95, the Metro-North Railroad tracks, Saugatuck Avenue and the Norwalk city line.
"To our neighbors, We are planning an informational meeting to present our Construction Plans for the Village at Saugatuck," reads a photo of the invitation distributed by SOS, sent by Peter Romano of LandTech, one of the firms hired by the developer, Felix Charney, aka Summit Saugatuck.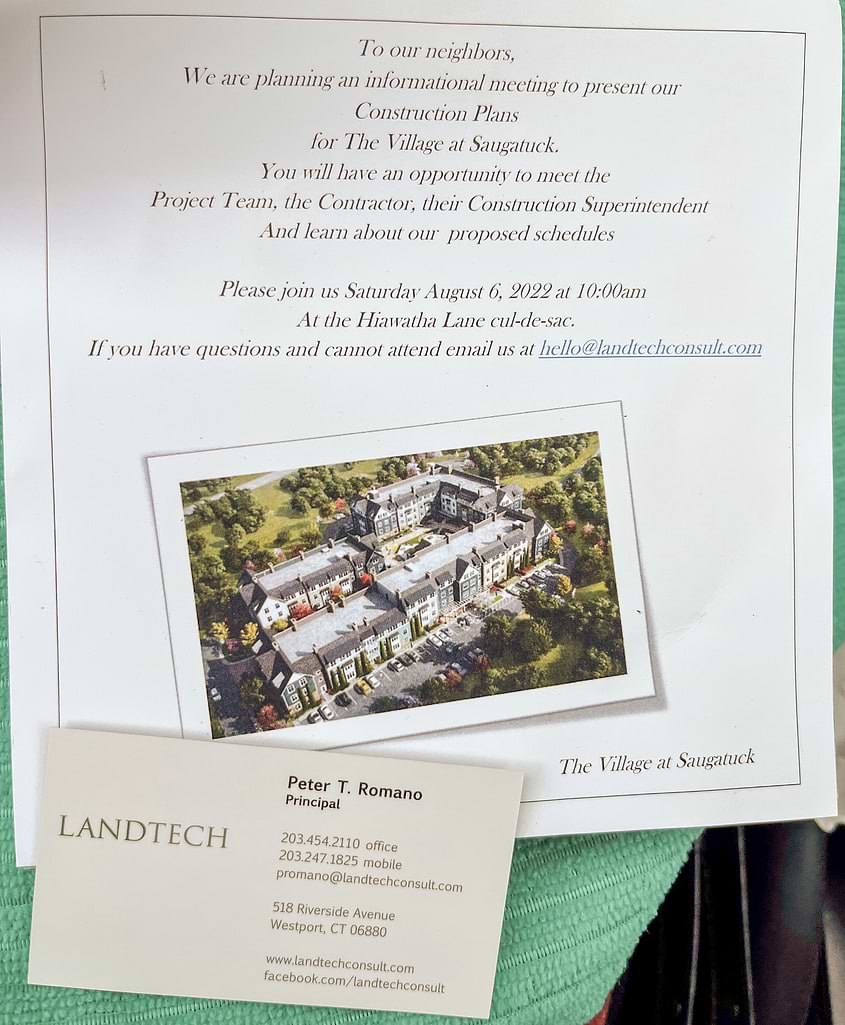 "You will have the opportunity to meet the Project Team, the Contractor, their Construction Superintendent And Learn about our proposed schedules," it reads.
The meeting is at the cul-de-sac at the west end of Hiawatha Lane Extension, at 10 a.m. Saturday.
Save Old Saugatuck has fought the plan to build the apartment complex for 19 years. It has an appeal in Superior Court alleging many of the properties in the neighborhood were deed-restricted as single-family.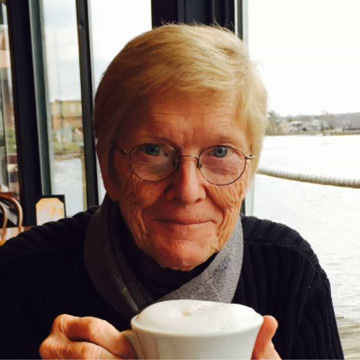 On Wednesday, Save Old Saugatuck sent a scorcher of an email about the invitation.
"Romano expects that he will present the Kool-aid in the form of a project "Construction Plan," the email from Carolanne Curry of Save Old Saugatuck reads. "A plan that everyone knows is a thorough and comprehensive "Destruction Plan"… of the land, of the environment, of the soil, of the wetlands, of homes, of history, and the end of an affordable, historic single home community that helped build all of the Westport we know today. That's the reality."
The town is eager to let the Hiawatha Lane development go through, because it will add many units to its stock of housing deemed "affordable" under the state's 8-30g legislation. The law gives developers leverage to push projects through in municipalities with less than 10 percent of their housing stock deemed affordable. Westport is below that threshold, and is seeking an extension of a state-granted moratorium from the law.
"And then get yourself back up to 27 Hiawatha Lane Extension [at the beginning of the street], where you will have the opportunity to say hello to other SOS Supporters as we take a few moments with each other to make our own "Celebrate SOS Saturday," Curry wrote. "I'll be very glad to hear to hear your thoughts and suggestions, and also to give you an update on our SOS legal effort."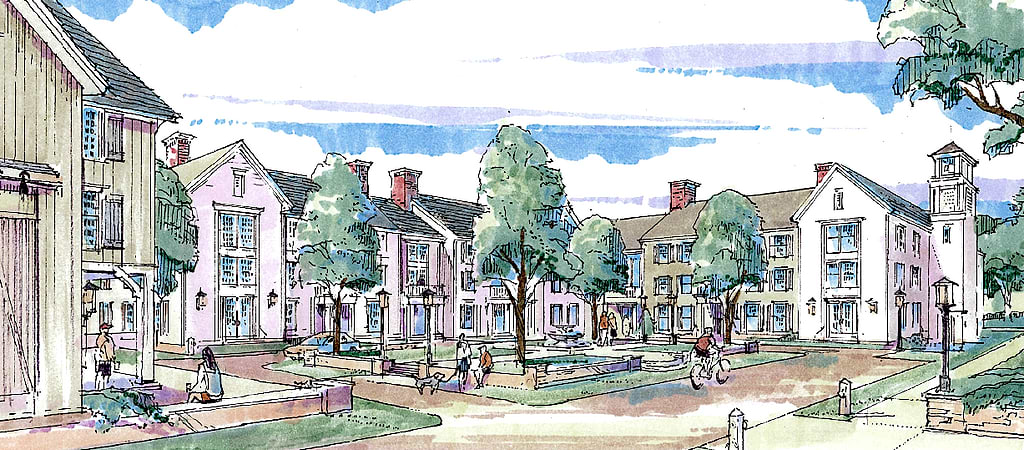 Thane Grauel, the Westport Journal executive editor, grew up in Westport and has been a journalist in Fairfield County and beyond more than three decades. Learn more about us here.