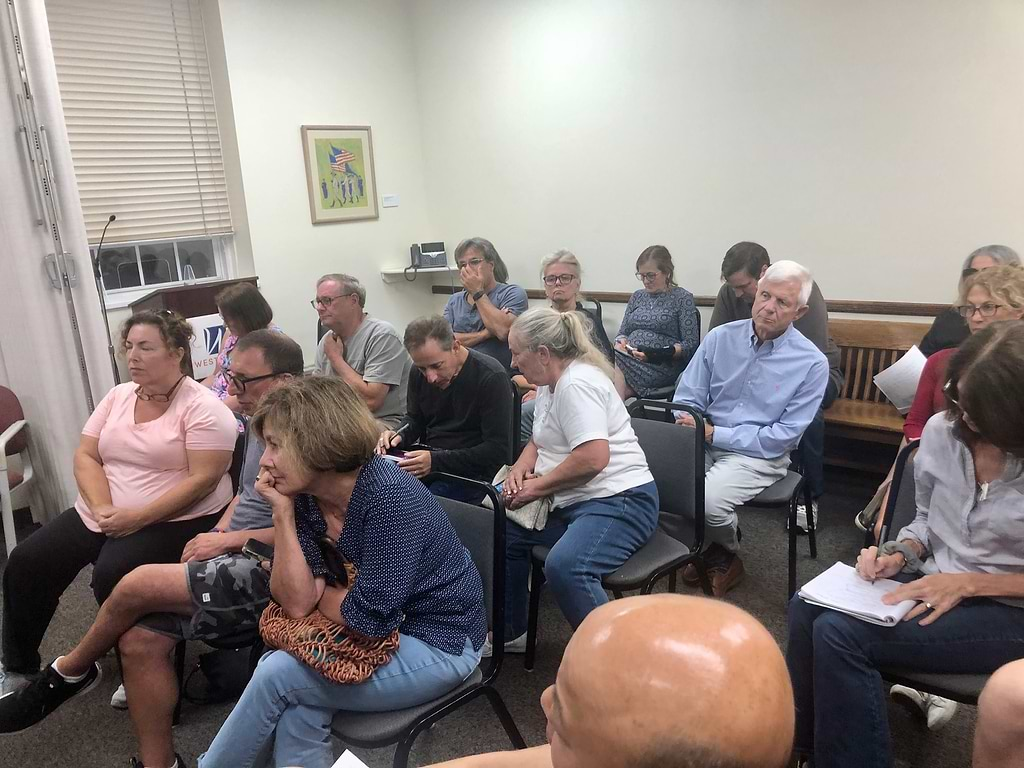 By Thane Grauel
WESTPORT — A discussion between the Long Lots School Building Committee and members of the Westport Community Gardens grew heated Thursday evening.
Several garden members were troubled because they felt the committee didn't appear to hear their concerns, expressed over several meetings, and was too focused on moving rectangles around on plans, as one person put it.
In regard to addressing the outdated Long Lots Elementary School, the committee appears close to pushing the button on its recommendation.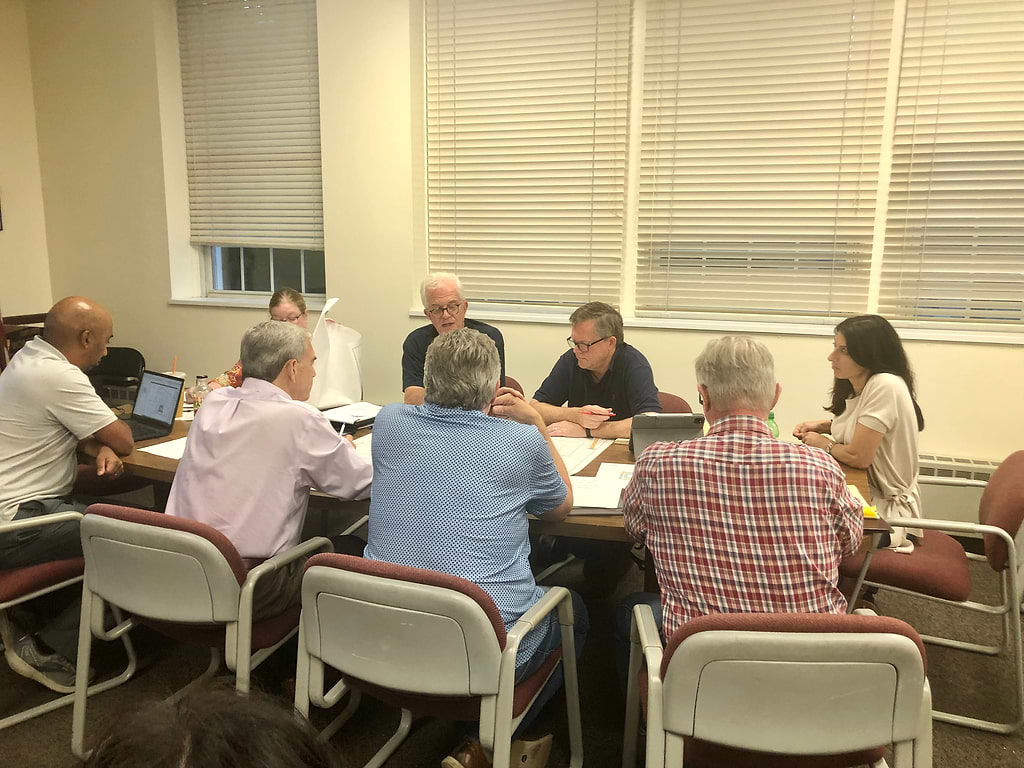 "The ultimate goal is to have a shovel in the ground by this time next year," said committee Chairman Jay Keenan, who is also a Representative Town Meeting member from District 2.
The committee expects to decide by the end of the month which of six plans for the Hyde Lane property reviewed Thursday it will recommend, and then likely request that an 8-24 report (required by state statute, to review changes to municipally owned properties) be made to the Planning and Zoning Commission.
Keenan acknowledged that, while still awaiting cost estimates and some other information, such as a ballfield-use report from the Parks and Recreation Department, the renovate-the-existing-building, and renovate-with-additions options were likely to cost more than new construction, and take 30 months to complete as opposed to just 18 for a new school building.
The committee noted it is looking at all the options, exercising due diligence in undertaking a feasibility study to see what might and might not work.
Other bureaucratic steps to follow include approaching the Board of Finance and the RTM to request funding for the next planning phase of the project.
Of the six plans reviewed Thursday, the renovate and renovate-with-additions versions appeared dead in the water.
That left the new construction versions in play. But a couple of those would locate the new school very close to neighbors, which committee member Don O'Day, RTM District 3, noted would not be taken lightly by other town bodies, notably the P&Z.
One would put a new school where the community gardens are now. Another would put a baseball field where the gardens are.
Only one version, dubbed "C-alt," would keep the community gardens undisturbed.
John Suggs, a former Representative Town Meeting member now running again in District 9, took issue with the planning process.
"The timing between when you intend to go to the RTM for the first time," he said. "When you stated that you intend to do that in November, the RTM November meeting is a lame duck meeting, and it's especially troubling for me because I am a candidate for the RTM and one of the reasons I'm running for the RTM is because I want to protect the gardens."
"Believe me," Suggs said. "The voters are going to be speaking out on this."
Gardeners' concerns caused something of a ruckus.
James Mather, who said he has lived in town almost 30 years and has never gotten involved in local politics, appeared upset.
"Your casual indifference … that this garden is a potted plant that can be moved around is so offensive to everyone in this room that you're enraging people," he said, borrowing an earlier quote Miggs Burroughs on another forum. "And you need to hear that feedback."
"These people are all volunteers," said a woman not involved in the gardens. "I think you have to treat them with respect. Try to control your emotions."
"What are you talking about?" asked his wife, Karen Mather.
"We're not here to get yelled at," said Keenan, who has stayed after work sessions to answer all questions.
There might be something of a culture clash.
While Keenan and other committee members might strike some as let's-get-this-done engineering types, the gardeners have spent two decades working the soil with their hands.
"I think people have this big concern that 25 years of hard work, thousands of dollars … is going to go away," said gardener Andrew Gentile.
The committee members say they must do their best for the town, and the gardeners have invested years of farming and money in what they love.
Committee member Srikanth Puttagunta said he's a home gardener and CEO of a sustainability company.
"We're intelligent, we're here, we're listening," he said. "Is the only way I can justify to you that I am listening to you and appreciating your position is if only I agree the garden must stay where it is, no matter what?" he asked.
"Nobody does not think that the gardens are amazing," said Liz Heyer, an ex-officio member representing the Board of Education. "If that has not come out loud and clear then, for me, I'm sorry about that."
Thane Grauel grew up in Westport and has been a journalist in Fairfield County and beyond for 35 years. Reach him at editor@westportjournal.com. Learn more about us here.