By John Schwing
WESTPORT — Hurricane Lee, churning past Bermuda early Friday as it heads north off the U.S. eastern seaboard, continues to track eastward, with wind gusts spun from the storm and coastal flooding possible impacts in southwestern Connecticut, according to the latest forecast.
The National Hurricane Center reports the hurricane will make landfall in eastern Maine, southern New Brunswick and western Nova Scotia on Saturday, while eastern New England — including Cape Cod, Nantucket and Martha's Vineyard — will likely experience tropical storm conditions.
However, the forecast warns, tropical storm conditions also may be felt across broader swaths of New England starting late Friday and Saturday.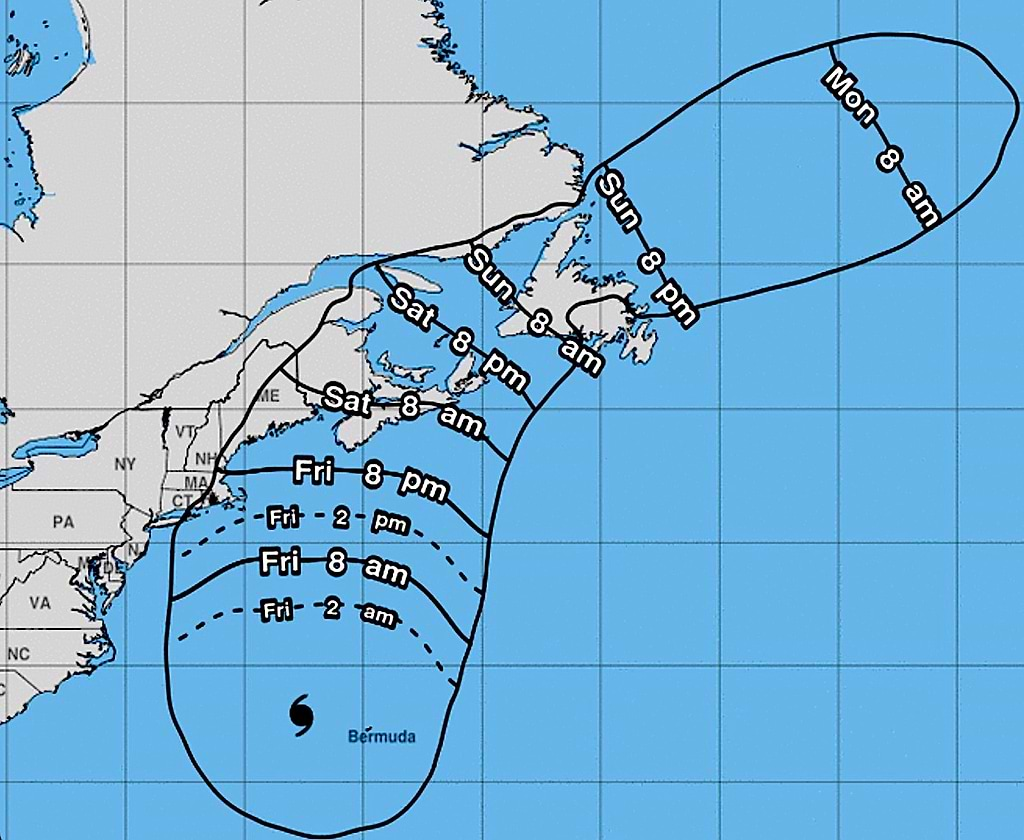 Although the Westport region is no longer in the hurricane's trajectory, residual winds and flooding may follow in Lee's wake.
The current forecast for the Westport region says that mostly sunny conditions will prevail Friday and Saturday, but winds may gust over 20 mph Friday night and nearly 30 mph Saturday, according to the National Weather Service.
A "Coastal Flood Advisory" also has been issued for the area from 7 p.m. Friday through 5 a.m. Sunday.
"The high winds Lee could bring, combined with the saturated ground from all the recent rain that has loosened tree roots, have the potential to bring down trees and limbs onto electric lines and equipment causing outages," Steve Sullivan, the president of Eversource electric operations in Connecticut, said in a statement Thursday.
"Crews will be staged around the state with a heavy emphasis in the areas expecting the highest winds, so they're ready to restore power as soon as it's safe to do so," Sullivan added.
Sunday locally is expected to have bright skies, with the daytime high temperature reaching about 80 degrees, while Monday may be partly cloudy with a 40 percent chance of showers, according to the NWS.