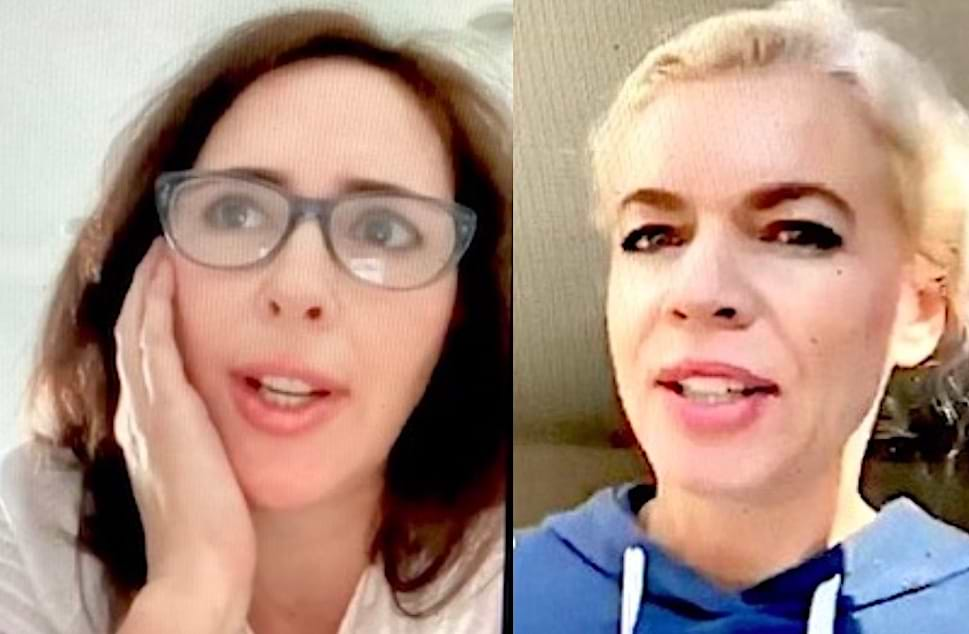 By John Schwing
WESTPORT — "Banned Books Week" debate, chapter II.
The recent Staples High School library display of the 10 books, which the American Library Association reports were the most banned or challenged in 2021, provoked debate by another town board Thursday morning.
The display, which triggered controversy at the Board of Education's meeting Monday, drew both supportive and critical comments at the monthly meeting of TEAM Westport, the town's multicultural advocacy group.
At the school board's meeting earlier in the week the display was harshly criticized by six people during the public-comment segment, labeling the books inappropriate for high-school-age students, sexually explicit and pornographic, as well as promoting child-grooming, pedophilia and Marxism.
Their comments followed a heated row that erupted among school board members over whether complaints about the books could be discussed publicly at the Monday meeting or had to be referred to the board's internal complaint-review process. The heated arguments forced school board Chairwoman Lee Goldstein to call a recess to calm tempers.

Goldstein, who joined TEAM's meeting Thursday, brought up the book display controversy, explaining to more than 40 people who joined the Zoom session that all 10 of the books on the ALA's list already were included in the Staples library's inventory.
Observing that "things got a little heated" at Monday's meeting, Goldstein acknowledged that some of the books contain "mature" and "sexually explicit" content.
Complaints filed about the "Banned Books" display, Goldstein said, would be addressed internally by the school district's "detailed" policies on selecting curriculum materials, as well as handling complaints about those selections. That was the decision made by the board's Democratic majority Monday, although she acknowledged several board members — three Republicans — were overruled in a bid to discuss the issue publicly.
The complaints about this year's display, Goldstein noted, are the first ever received in the 15 years the Staples library has displayed the ALA's annual list of "banned" books.
Andy Frankel, a new member of TEAM Westport, said there is "a public discussion to be had" over where to draw a line on what is appropriate regarding school books with sexually explicit content and detailed descriptions of how to use sex apps.
He also expressed disappointment about the vitriol of comments about the books controversy posted on social-media platforms, and suggested that TEAM could serve as a resource for more civil discourse on divisive issues.
Danielle Dobin, the Planning and Zoning Commission chairwoman, urged everyone to let the school district's complaint-resolution policies play out. A similar policy at the Westport Library, she noted, recently resulted in a controversial book being restored to the library's collection.
Selectwoman Candice Savin, a former Board of Education chairwoman, said she was disappointed that some board members tried to circumvent by-laws by pressing for public discussion of the issue Monday, and commended Goldstein on how she handled the contentiousness.
Board of Education member Dorie Hordon, who supported the effort to discuss the issue publicly Monday, accepted the fact that effort was voted down, but added it now presents an opportunity to see how well the complaint-review process works.
Joan Gillman, a TEAM member, said she was concerned that Board of Education members did not fully comprehend their liability for the "risk" posed to school district employees when they are targeted by people accusing them of child grooming and teaching pornography — as several speakers did at Monday's meeting.
Patra Kanchanagom, another TEAM member, said that local members of the LGBTQ community would be feeling "attacked" by the controversy, since none of the 14 previous annual "Banned Books" displays had prompted complaints. This year, she noted, critics had directed their fire against books with LGBTQ themes.
Two members of the public also weighed in on the controversy, although neither woman gave her full name or was asked to identify themselves.
A speaker identifying herself as "Katerina" said she has three children attending Westport public schools, and fears when they enter Staples they would be exposed to "explicit sexual" images and details about how children can have sex with adults.
Books in the display, she said, "are not appropriate at all."
The woman also became emotional as she spoke, claiming that critics of the "Banned Books" display have been branded as "fascists" on social media. That is particularly offensive to her because she is the descendant of a grandfather who fought the Nazis, she said.
Another woman, identified only as "WPMom3," said that it appeared to her that no one defending the banned books had actually read them.
The books, one of which she said is used in a health class at Staples, have both sexually explicit content and advice on how to use sex apps, which encourages "dangerous" behavior, she said.
"I don't know how anyone can support that," the woman said.
John Schwing, the Westport Journal consulting editor, has held senior editorial and writing posts at southwestern Connecticut media outlets for four decades. Learn more about us here.