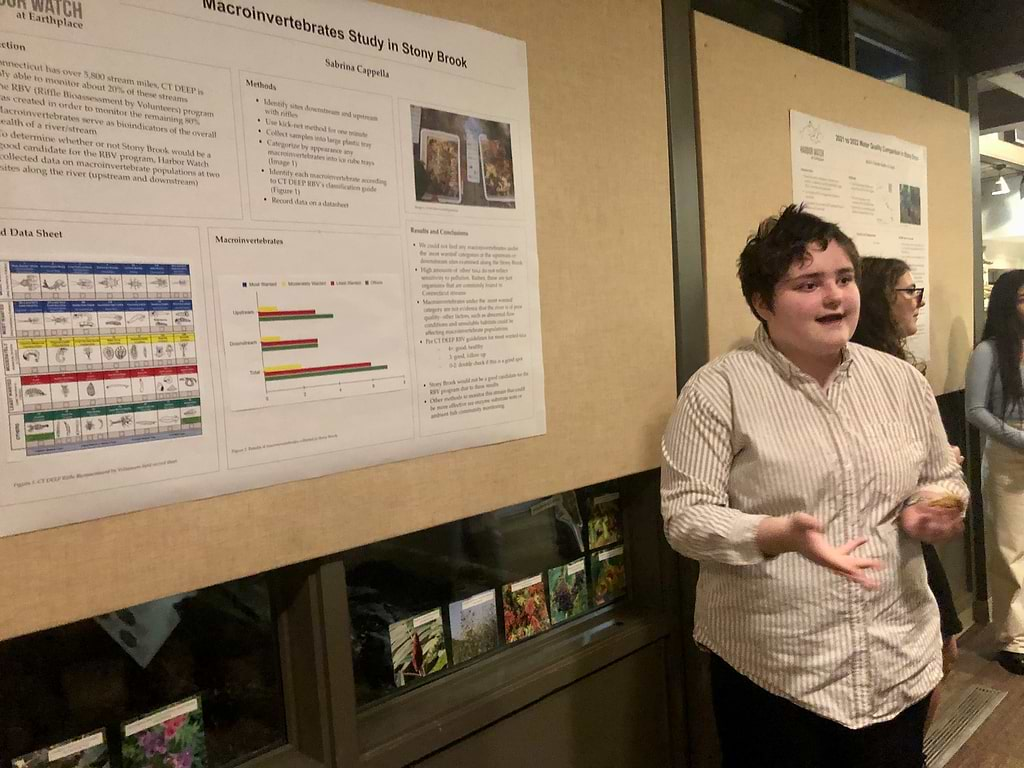 By Thane Grauel
WESTPORT — A group of high school students from across Fairfield County on Thursday evening presented their findings from months-long projects related to the health of Stony Brook at EarthPlace.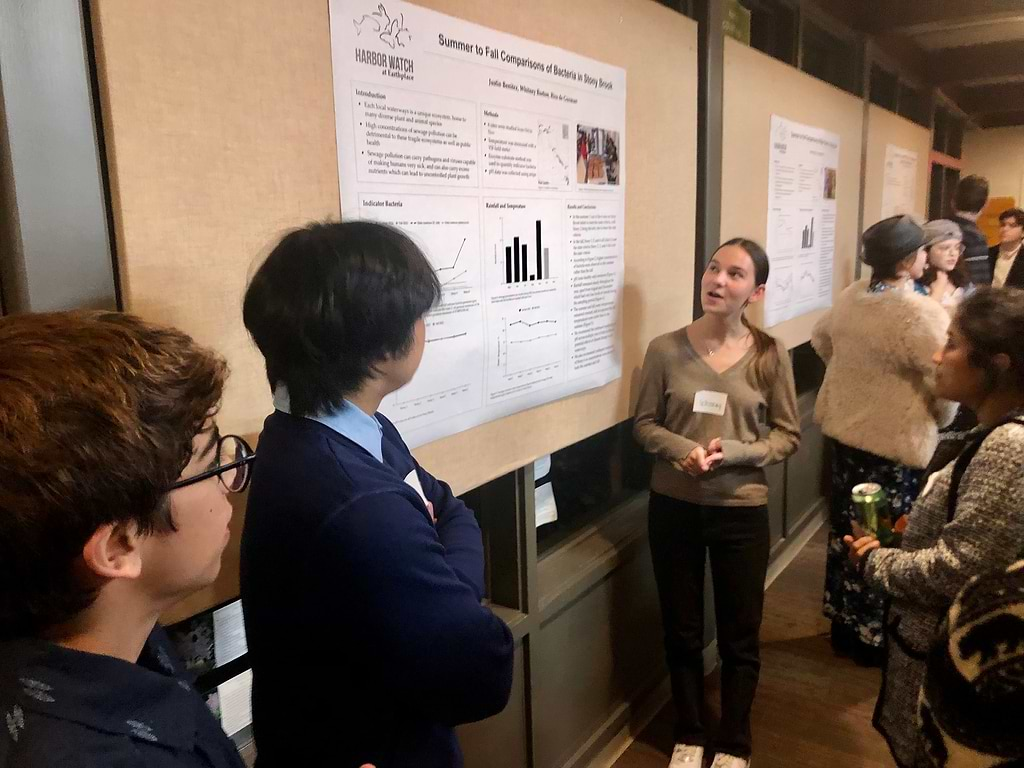 The brook has its headwaters south of the Merritt Parkway in Norwalk, and meanders through the Cranbury area of Norwalk and then into Westport, before feeding into the Saugatuck River and Long Island Sound.
The students' work, done during the fall months and recently completed, was through the Harbor Watch program. The Westport-based organization, founded in 1998, monitors the health of local waterways.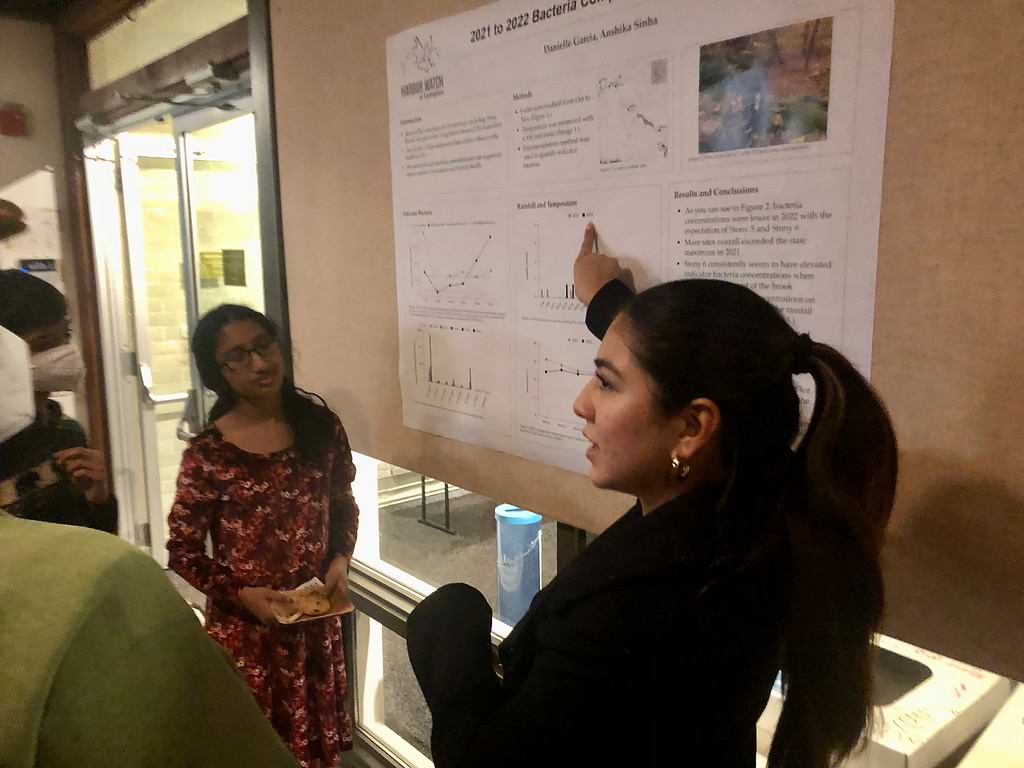 The work done by the students is just a drop in the bucket — Weston High School senior Sabrina Cappella noted that the Connecticut Department of Energy and Environmental Protection lacks the manpower to monitor most of the state's waterways.
She was tasked with cataloging macroinvertibrates in the brook — small critters ranging from crayfish to flatworms.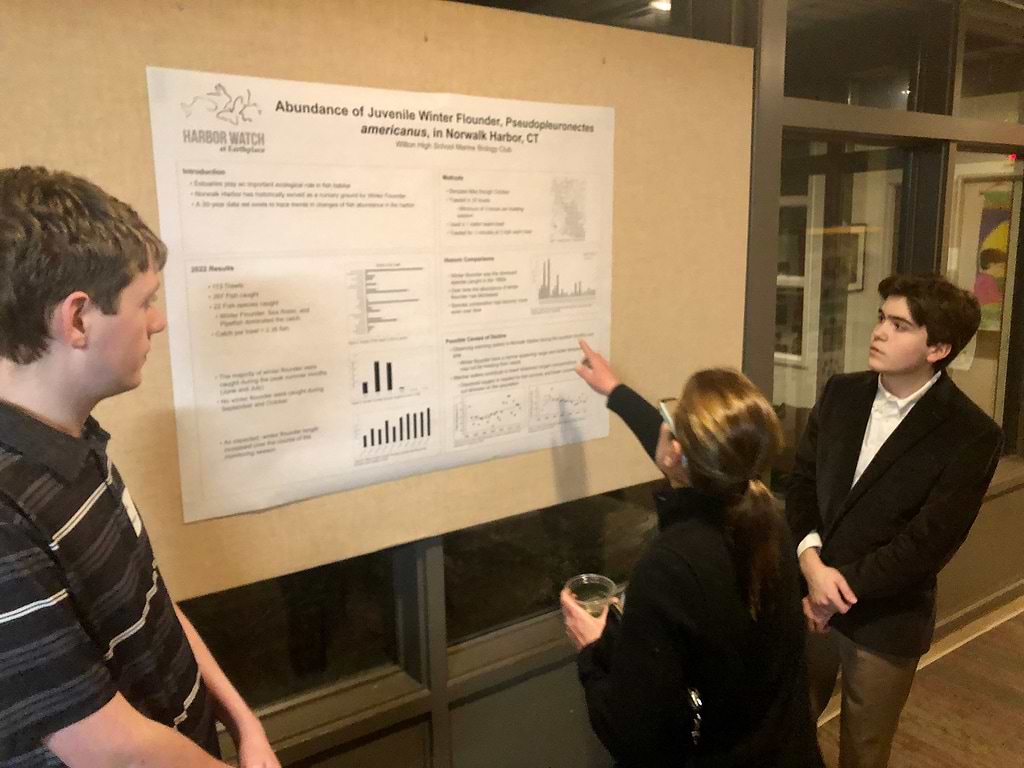 She had to use a net and churn up the muck in more turbulent portions of the waterway. It was hard work and her boots were leaky. The creatures she found were organized into ice-cube trays.
The work she and other Harbor Watch students completed helped the state efforts.
"CTDEEP doesn't actually have enough personnel to go to every single site, every single river, every single stream," she said.
Harbor Watch is based at Earthplace (the Nature Center to the town's older folks). For generations, it has instilled in people, youths in particular, an appreciation for the environment.
Cappella said she's now thinking of pursuing studies related to the environment.
Nikki Spiller, Harbor Watch's director, said the program for high school students is offered free, to reduce barriers, and is funded by the Long Island Sound Futures Fund, the Fairfield County Community Foundation, and the Elizabeth Raymond Ambler Trust.
The program gives high school students a chance to research at a level usually not seen until college or post-graduate work.
"They learn how to analyze their data, and make graphs, and then it culminates in this symposium so that they can try to disseminate the data that they've collected to a public audience," Spiller said.
Thane Grauel, executive editor, grew up in Westport and has been a journalist in Fairfield County and beyond more than three decades. Reach him at editor@westportjournal.com. Learn more about us here.