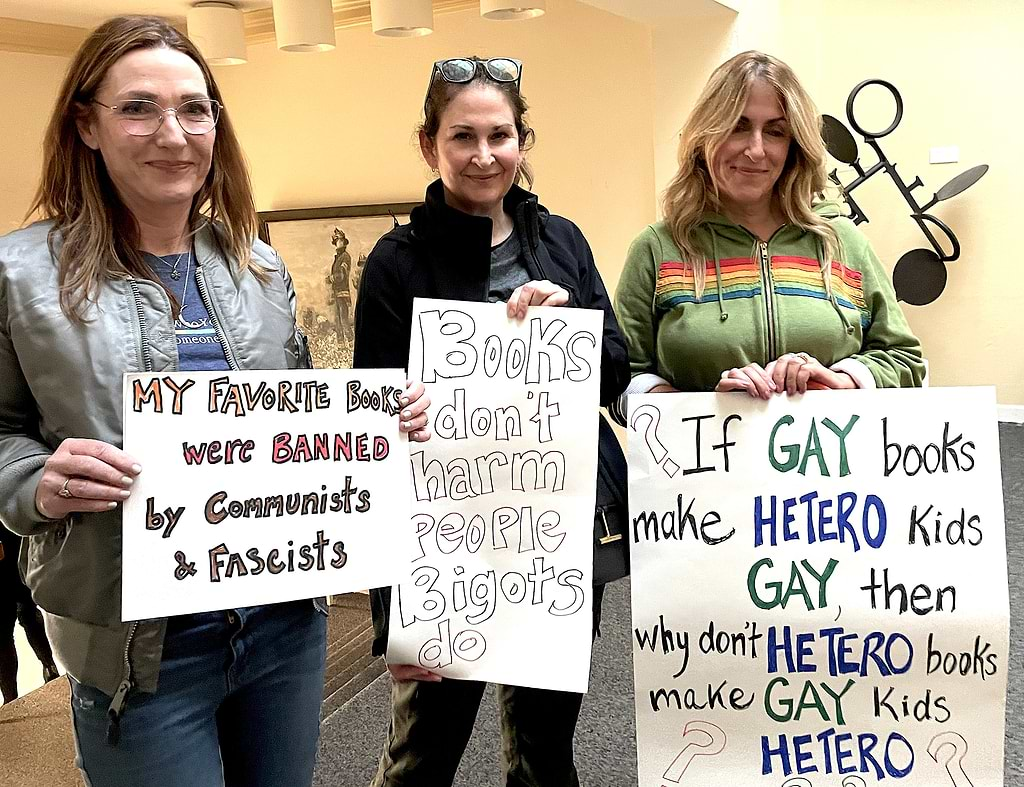 By Gretchen Webster
WESTPORT — The ten-member committee appointed to review a parent's campaign to remove three books from the Staples High School library voted unanimously Monday to recommend to Supt. of Schools Thomas Scarice that all three books be kept in the library's collection.
But the issue is not over yet.
After the committee's draft report is written and receives final approval, Scarice will make a decision about retaining the challenged books in the library.
Scarice's decision then can be appealed to the Board of Education by Tara McLaughlin, the Westport resident who filed the original complaint, initiating the multi-step process reviewing her contention that the books are inappropriate and pornographic.
The panel, meeting for its second session Monday afternoon in Town Hall, agreed that all three books offer important information and can help generate empathy and understanding for LGBTQ students among fellow students. The group is composed primarily of educators.

The three books — "Flamer" by Mike Curato, "Gender Queer" by Maia Kobabe and "This Book is Gay" by Juno Dawson — not only are appropriate for a high school library, according to several committee members, but provide information that is difficult for teenagers to find elsewhere.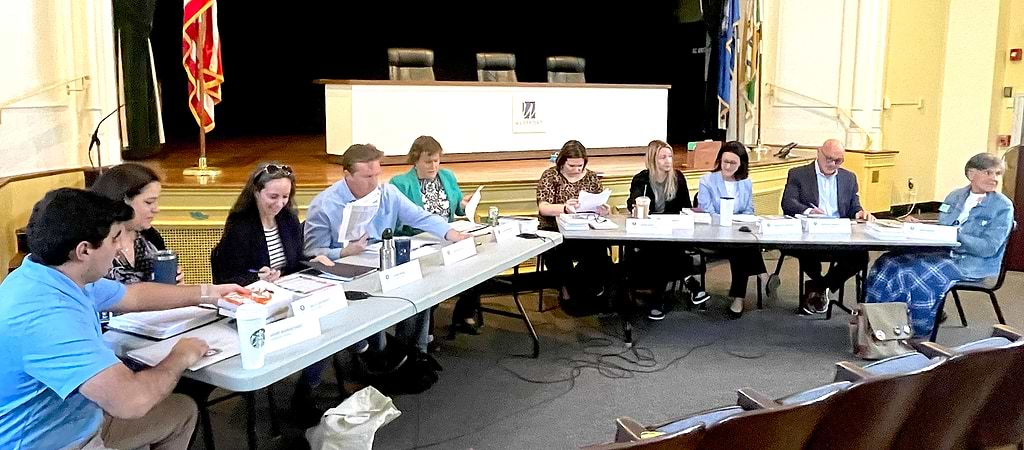 Committee members defend books
"There is nothing in this book that has not or would not come up in health class," Kelly Shamas, Staples physical education/health teacher, said about "This Book is Gay."
"If these three books were removed, the LGBTQ community would be stigmatized," commented Staples Assistant Principal Christine Cincotta. "The kids deserve this information."
Westport is a school district that places a high priority on making sure "that kids feel they belong and are valued," said Anthony Buono, assistant superintendent for teaching and learning. And removing books about gay, trans and other students in the LGBTQ community would send the wrong message about their worth, he said.
Removing the books also would deprive those students of guidance that could help keep them safe as they traverse what can be a difficult path in finding their identity, he added.
The committee reviewed and commented on each book individually.
Several committee members noted that all three books have received positive reviews from many professional organizations, and that some had been nominated or honored with awards.
"I read so many reviews that said, 'This book saved my life,' " said writer Sivan Hong, a community member of the committee.
The "Banned Books" display in the Staples library last September, which drew complaints from several parents and triggered McLaughlin's formal challenge, is an annual project by the American Library Association to highlight the concept of having "the right to read" and is not a presentation of questionable books, said Kelly Zatorsky, a Bedford Middle School library media specialist.
The Staples display also included information on why books are sometimes challenged and a Library Bill of Rights, she said.
And when Westport school staff contacted other schools as part of their research on the controversy, they found that "these books are in every school in Fairfield County — without exception," Buono said.
Signs show support for books
Although public comment was not permitted at Monday's meeting, a group of Westport residents protesting removal of the books propped signs on seats in the Town Hall auditorium that could be seen by the committee.
Among the messages on the audience signs were: "Fear is not Freedom," "Books Don't Harm People, Bigots Do" and "My Favorite Books Were Banned by Communists and Fascists."
Concerns about the books surfaced last October at a Board of Education meeting when several members of the public charged the books in the Staples library's "Banned Books Week" display were inappropriate and dangerous for students to read. The critics also contended the books were sexually explicit and, in part, pornographic, with advice on how teens can find sexual partners. The books controversy also arose at open forums the school board held in November and January.
Although several speakers at earlier meetings supported removing the books from the library, only McLaughlin chose to make a formal challenge, making her case in a formal nine-step process followed when someone lodges a complaint about a book or other educational material.
McLaughlin: A responsibility to protect children
At the committee's first meeting March 22, McLaughlin read passages from all three books that she considers "pornographic" or inappropriate for high school children. Defending her challenge was difficult and tedious, she said, but her responsibility is to protect not only her own children, "but all children," by protesting certain books in the high school library, she said.
McLaughlin did not attend Monday's committee meeting, and few of those in attendance appeared to share her opinion about the books.
One who definitely disagreed with McLaughlin was Melissa Kane, a former selectwoman. "I want to make sure that everyone knows that the vast, vast majority of people in this community are horrified by what happened" when the books were challenged, she said after the meeting as she held up her protest sign.
"I'm really pleased to see we have such dedicated professionals on this committee," Kane commented after the committee's three unanimous votes to keep each of the books in the library.
"They really care about the kids in Westport."
Freelance writer Gretchen Webster, a Fairfield County journalist and journalism teacher for many years, was editor of the Fairfield Minuteman newspaper for 10 years and teaches journalism at Southern Connecticut State University.