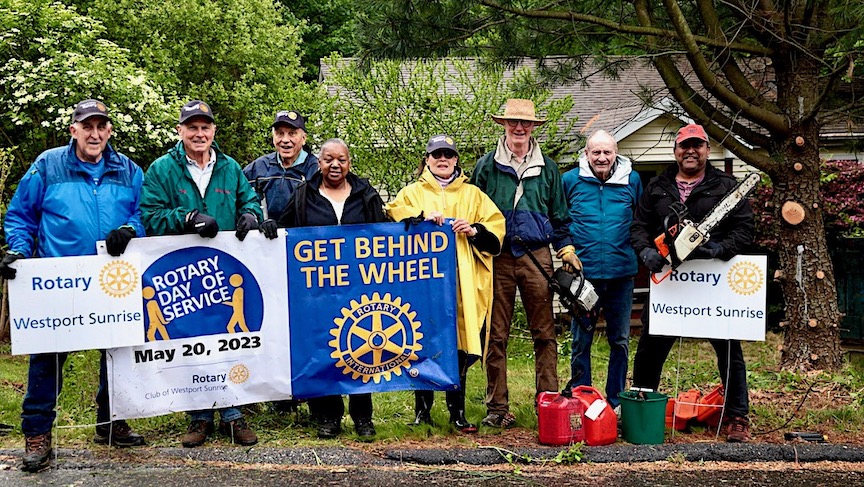 WESTPORT — The Westport Sunrise Rotary motto is "Service Above Self," and putting those words into action, club members turned out Saturday to help a neighbor.
Undeterred by the rainy weather, volunteers tackled the club's "Rotary Day of Service" project, cleaning up a Westport resident's property.
The project was planned in collaboration with the town's Department of Human Services, and organized by Rob Hauck and Bruce Fritz, co-chairmen of the Sunrise Rotary's Hands-on Committee.