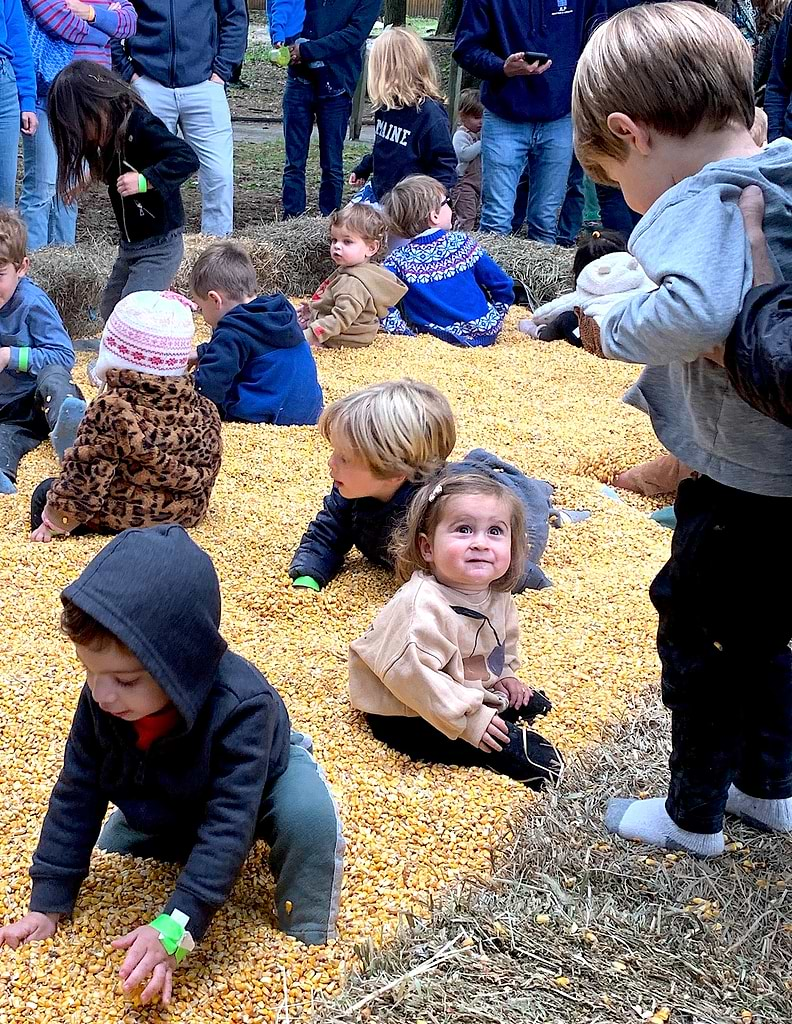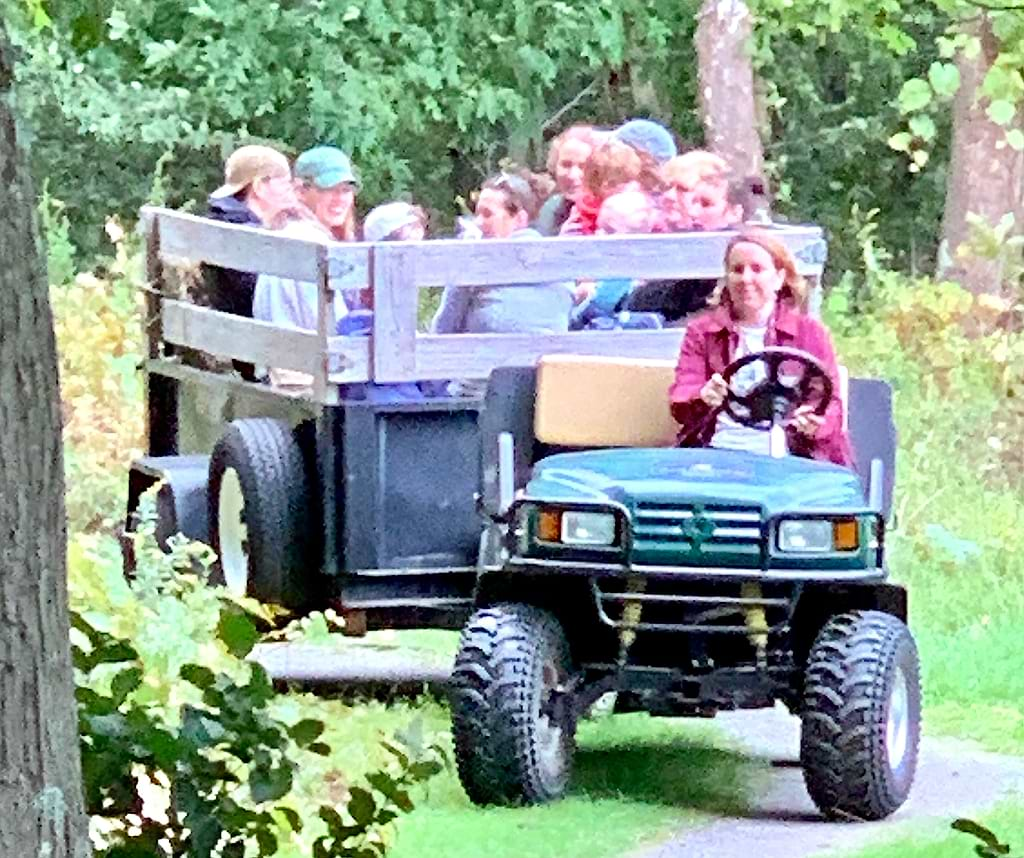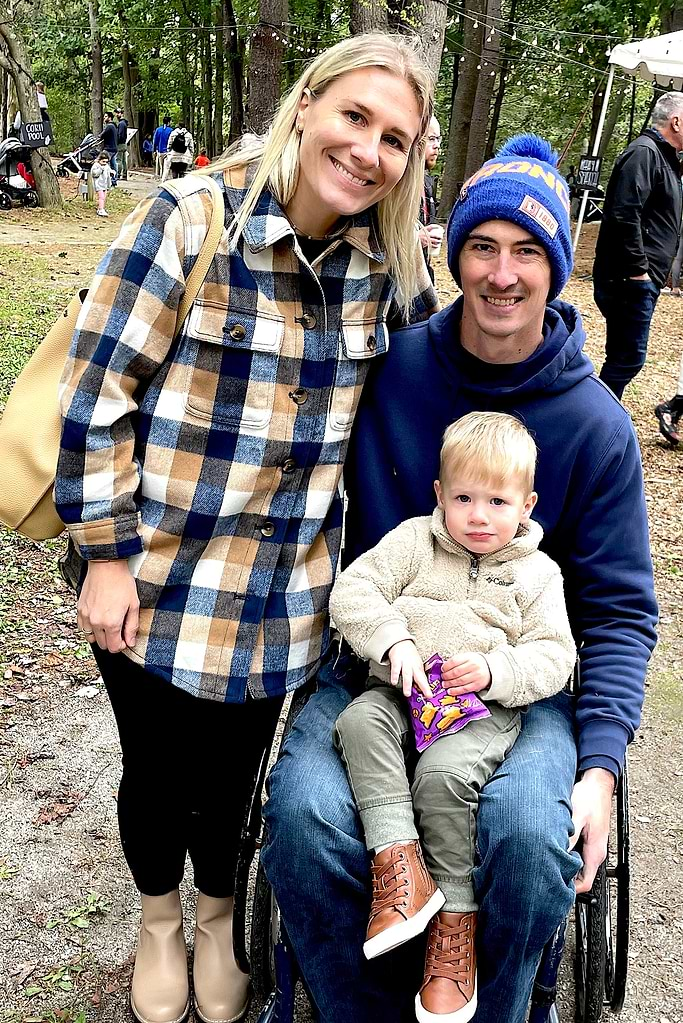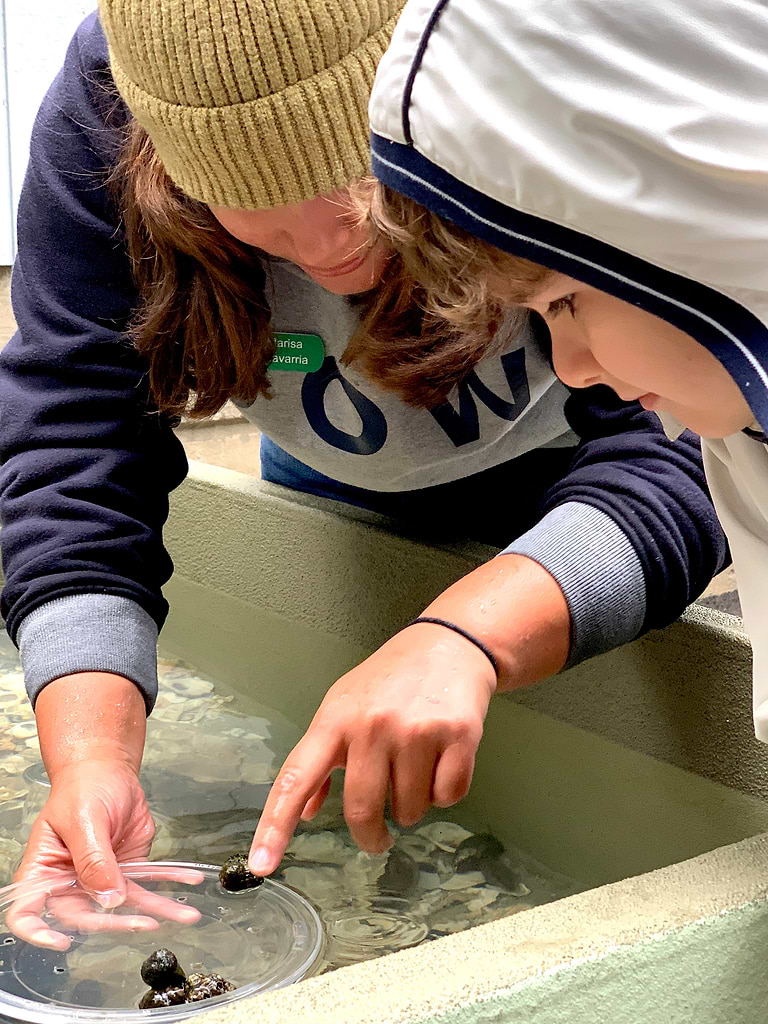 By Gretchen Webster
WESTPORT — Earthplace hosted two big events this past weekend, and both were a resounding success despite warnings that remnants of Hurricane Ian might spoil the fun.
"Mother Nature was on our side," Becky Neuman, director of nature programs for the nonprofit environmental center, said after the "Fall Festival" ended Sunday afternoon.
Despite Sunday's blustery conditions, the family-oriented festival attracted more than 1,000 people, organizers said.
The rain and wind predicted for Saturday also failed to dampen spirits at that evening's "Woodside Bash," a dinner/dance fundraiser for adults.
The Fall Festival marked its eighth year Sunday, Neuman said, and families flocked to the Woodside Lane to enjoy an array of seasonally themed activities. Among the attractions were a climbing tower, hayrides and a pit where small children could tumble around in a giant pool of corn kernels and hay bales. The playground, water animal tank and other booths were also a big hit.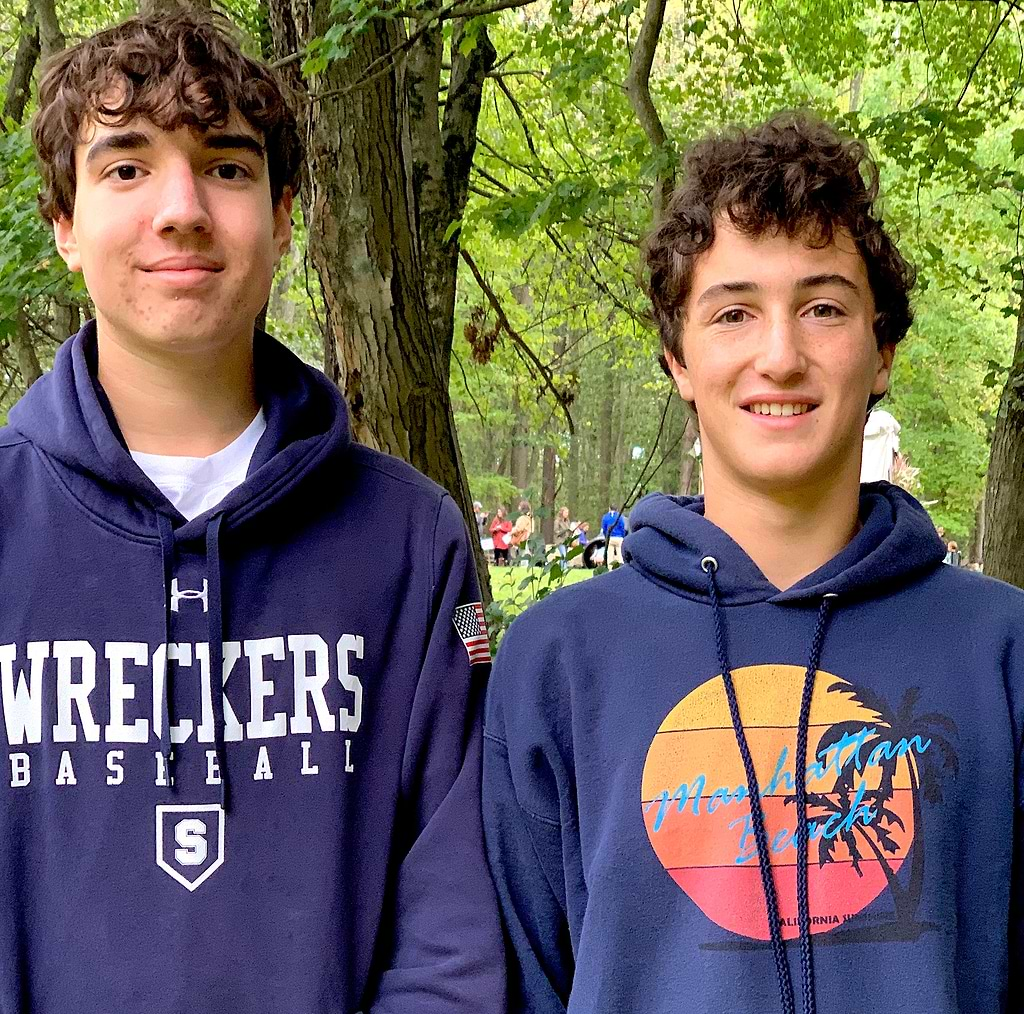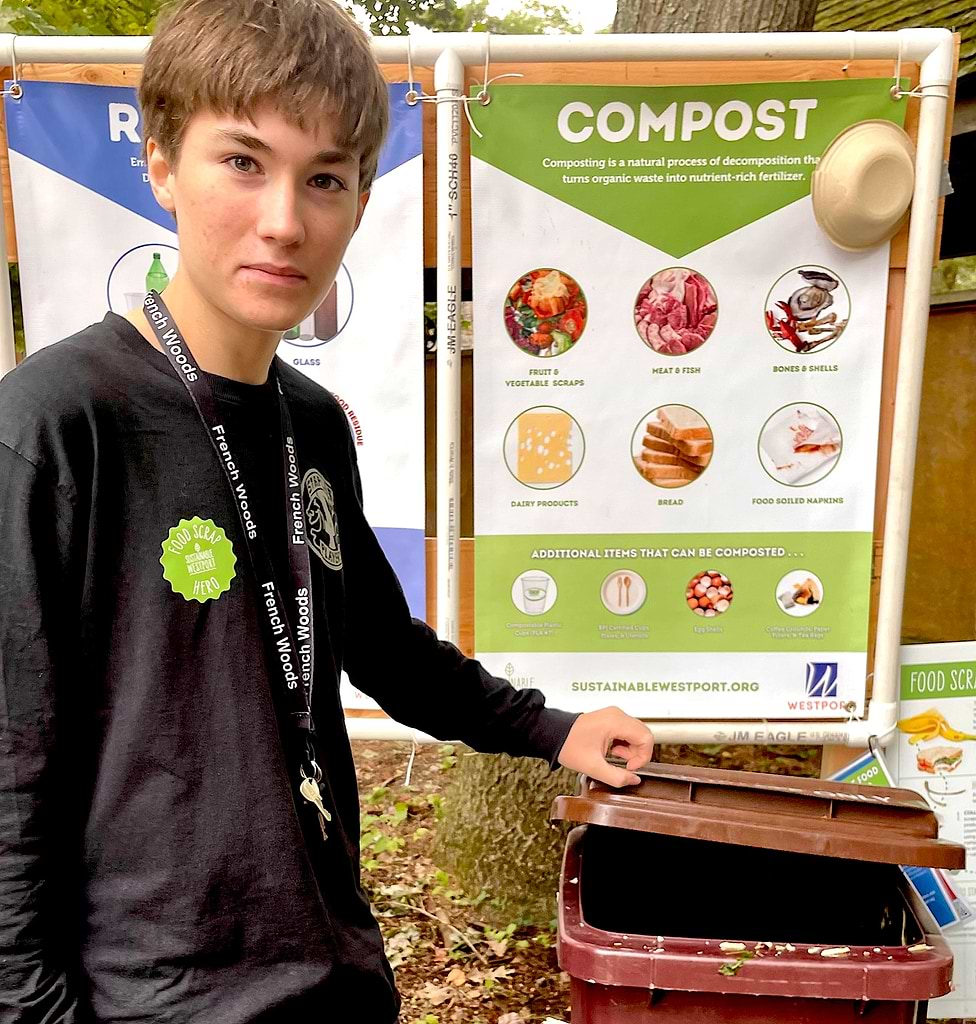 Those volunteering at the event included several Staples High School students.
Lucas Baer, 15, a sophomore, staffed the Sustainable Westport station to show people how to recycle and compost food waste. He is a member of the Zero Waste Committee at Staples, organized "in partnership with Sustainable Westport," he said. "We do recycling and composting at school," he said while demonstrating how to use recycling and waste bins arranged for the event.
Staples seniors Will Dennison and Nate Fridland volunteered to help with the hayrides, assisting children and their parents with climbing into the wagon driven by Siobhan Prout, a naturalist educator at Earthplace.
They both are members of SLOBS (Service League of Boys) at the high school, Nate said. In addition to volunteering at Earthplace, members of the student organization also volunteer at the Gillespie Center for the homeless in Westport and at a food bank in Norwalk, he said.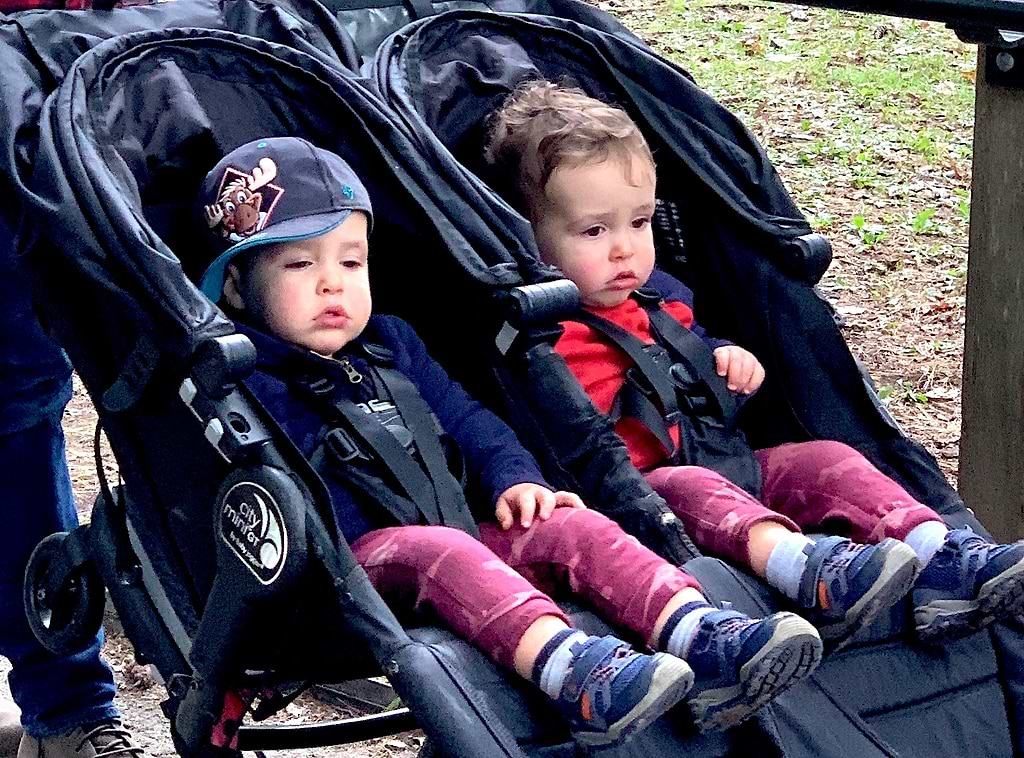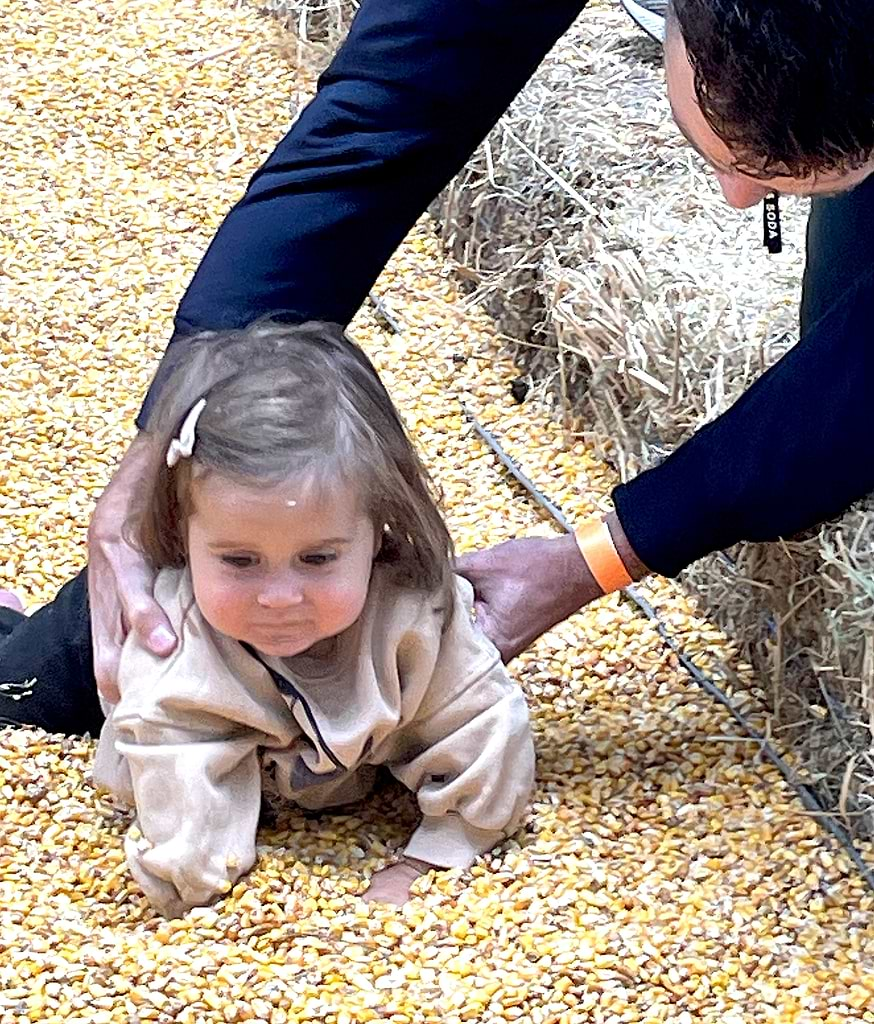 Earthplace staffers also helped out, including Ren Roberts of Fairfield, lead animal caretaker, who was supervising visits with two bald eagles, "Serena" and "Chatty," which now reside at the nature center because of damaged wings. "They're unfit to be re-released," she said.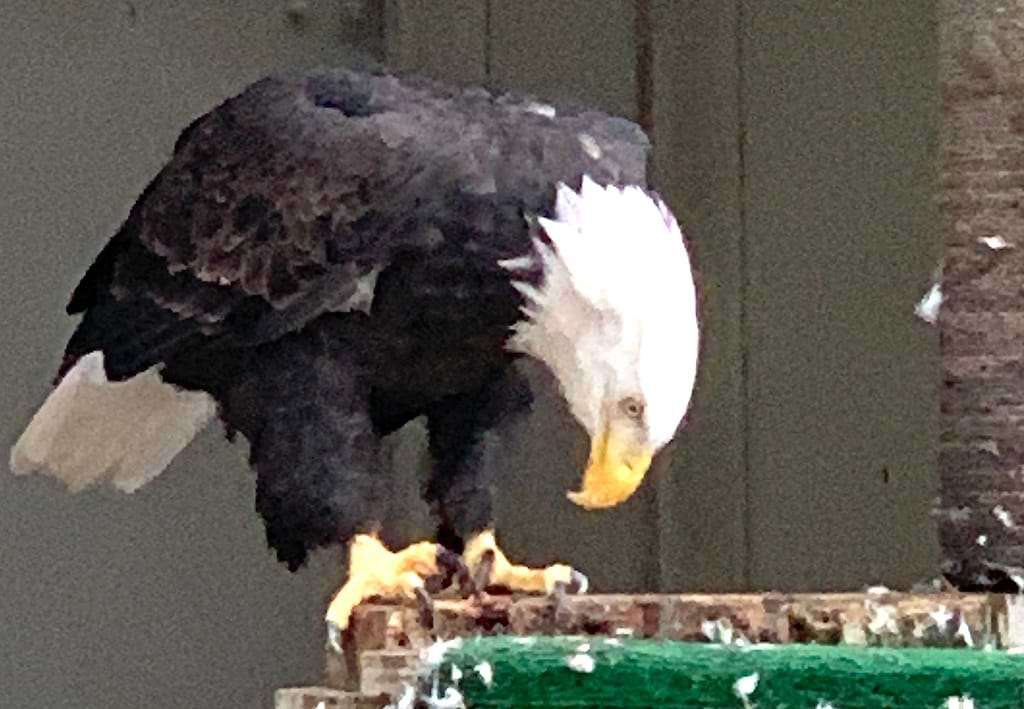 Helping children touch and hold horseshoe crabs and other sea life was Marisa Olavarria, a research assistant for Harbor Watch, a marine environmental group associated with Earthplace. All of the creatures in the touch tank were from Long Island Sound, she said.
Many families enjoying the Fall Festival were from Westport, but others hailed from Wilton, Easton, Norwalk, Fairfield and nearby towns.
Joanna Stone Herman, who said her son Koufax, 7, "absolutely loves" coming to the festival, moved to Westport in the past year. "Earthplace is one of the reasons we moved here," she said. "We love Earthplace."
Freelance writer Gretchen Webster, a Fairfield County journalist and journalism teacher for many years, was editor of the Fairfield Minuteman newspaper for 10 years and currently teaches journalism at Southern Connecticut State University.