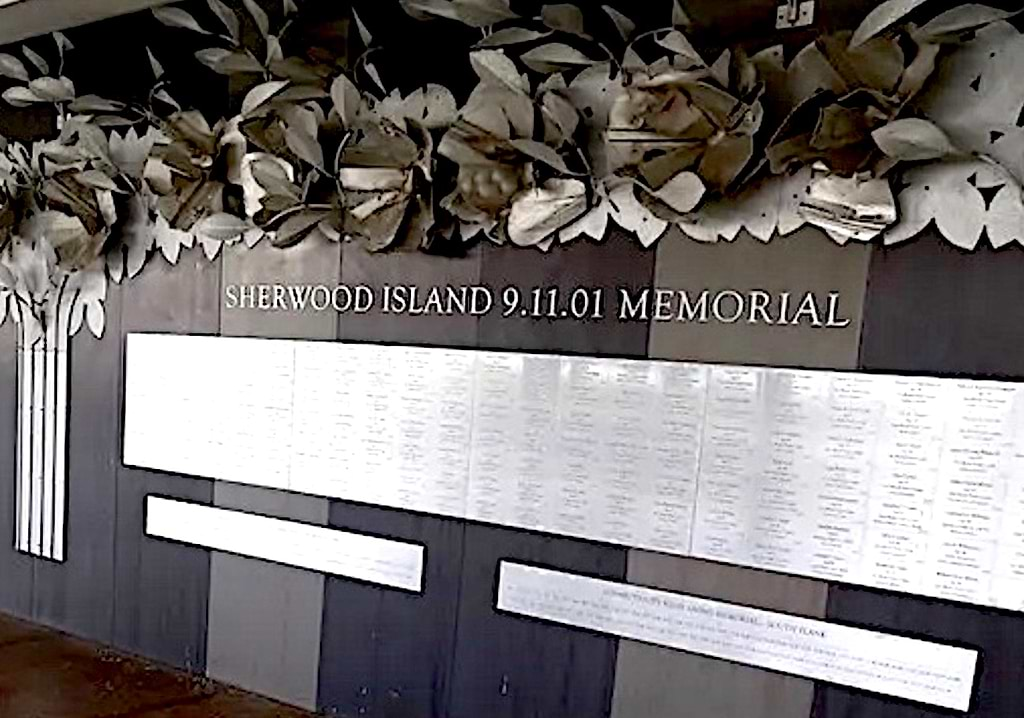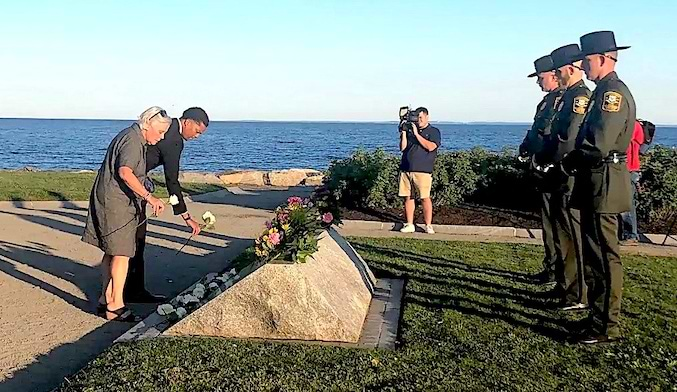 WESTPORT — Ephemeral clouds of smoke — rising from lower Manhattan, yet visible from Westport's shoreline against a clear blue sky — were an eerie sign of horrors unfolding 50 miles away on Sept. 11, 2001.
Terror attacks that day, claiming nearly 3,000 lives when hijacked airliners destroyed the World Trade Center's twin towers, had a hometown impact. Amid the widespread shock and fear triggered by the attacks, at least four men with direct ties to Westport were among those lost — and other victims were friends and colleagues of town residents.
In tribute to Connecticut residents who died Sept. 11, 2001, state and local officials again will gather for a memorial ceremony at 5:30 p.m. Thursday, Sept. 7, in Sherwood Island State Park.
The park's peninsula — the site where spectators saw smoke rising from the World Trade Center rubble 22 years ago — was chosen as the location for the state's 9/11 memorial. The area also was used by the Connecticut National Guard as a staging area for state's relief efforts for New York City in the aftermath of the attacks.
Relatives of those killed in the attacks will participate in the memorial ceremony, according to an announcement from the office of Gov. Ned Lamont, and the names of the 161 victims with ties to Connecticut will be read.
The state's annual ceremony is traditionally scheduled a few days in advance of the large memorial observance Sept. 11 at the World Trade Center site in New York City to accommodate family and friends from Connecticut planning to attend that event.