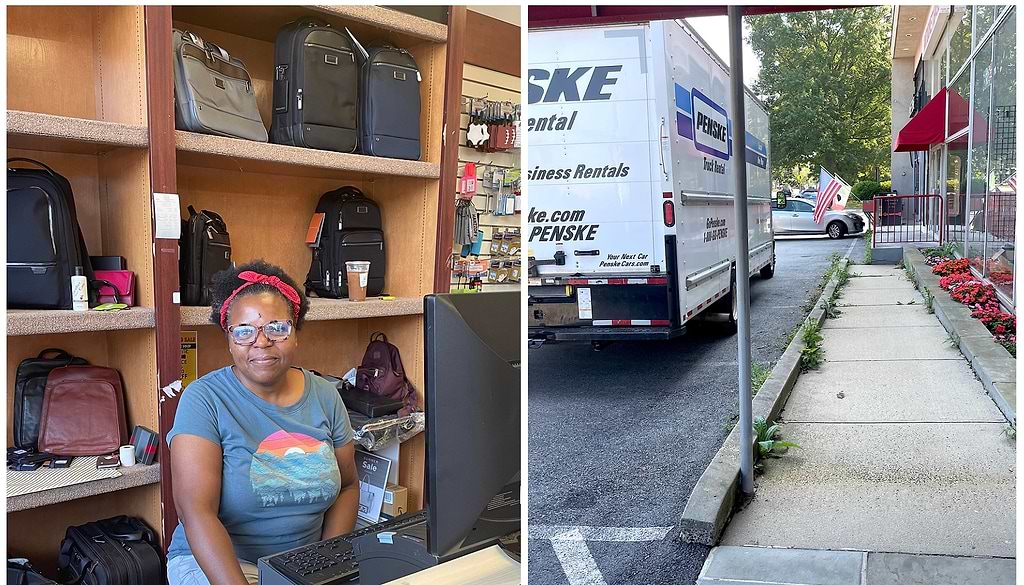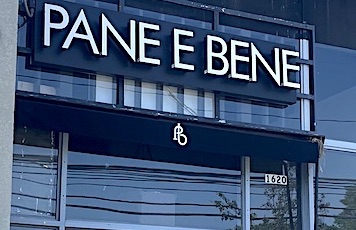 By Gretchen Webster
WESTPORT — A plan to open an indoor golfing center at 1620 Post Road East may not come to fruition for months, but two longtime Westport businesses at the site must move out right away.
Innovation Luggage, which opened a store in Westport more than 30 years ago, will move later this week to Playhouse Square after being told by the new owner the business has to leave.
But the future of Pane e Bene, a restaurant located in the same complex for 12 years, is uncertain, according to owner Angelo Capponi.
Will the restaurant close forever? Capponi says no — his hope is to relocate his business. "Unfortunately there is no answer yet," he said Friday. "We will close the door on Sept. 24 until we make public where we will relocate."
A third storefront, Nantucket Bags, between the luggage store and the restaurant, has been vacant since last year when the business owner died, according to Catherine Walters, general manager of Innovation Luggage.
And the largest store on the property, Redi-Cut Carpet & Rugs, will not be affected by the planned golf facility, according to a relative of the store owners who declined to give his name. The longtime family-owned business will remain where it is, the man said Friday.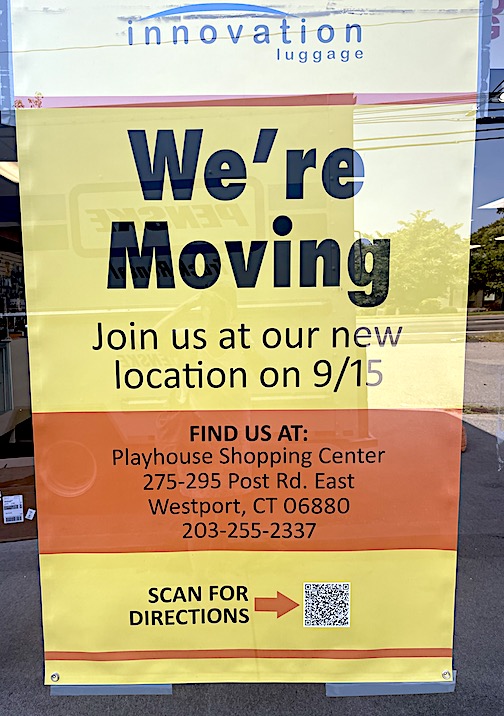 1620 PRE Associates LLC bought the 2-acre commercial property Aug.15 for $8 million, according to the town's online tax assessment records.
The Planning and Zoning Commission approved a development plan and special permit for the golf/recreation center project July 24, despite neighbors' concerns about noise from a planned outdoor dining deck and environmental questions about fill deposited on the property years ago.
The property's sale and future development plans are forcing two longtime business tenants to move or close.
Innovation Luggage will close its store at 1620 Post Road East on Wednesday and is scheduled to open in its new location at Playhouse Square, 275 Post Road East, on Friday, Sept. 15. The space formerly was occupied by the children's store, JoJo Maman Bébé, over Salsa Fresca Mexican Grill.
The luggage store's two employees — Walters and another worker — are moving the store's inventory themselves, with the help of the district manager, Walters said.
Walters worked at the Innovation Luggage store in Greenwich for 12 years until the company closed that location. Several Innovation Luggage stores in New York City and Westchester County have also been closed, with two stores in California now the company's only stores outside of Westport.
The 1620 PRE complex had been deteriorating for years, Walter added.
"We're happy for the new 'digs.' "
Freelance writer Gretchen Webster, a Fairfield County journalist and journalism teacher for many years, was editor of the Fairfield Minuteman newspaper for 10 years and teaches journalism at Southern Connecticut State University.