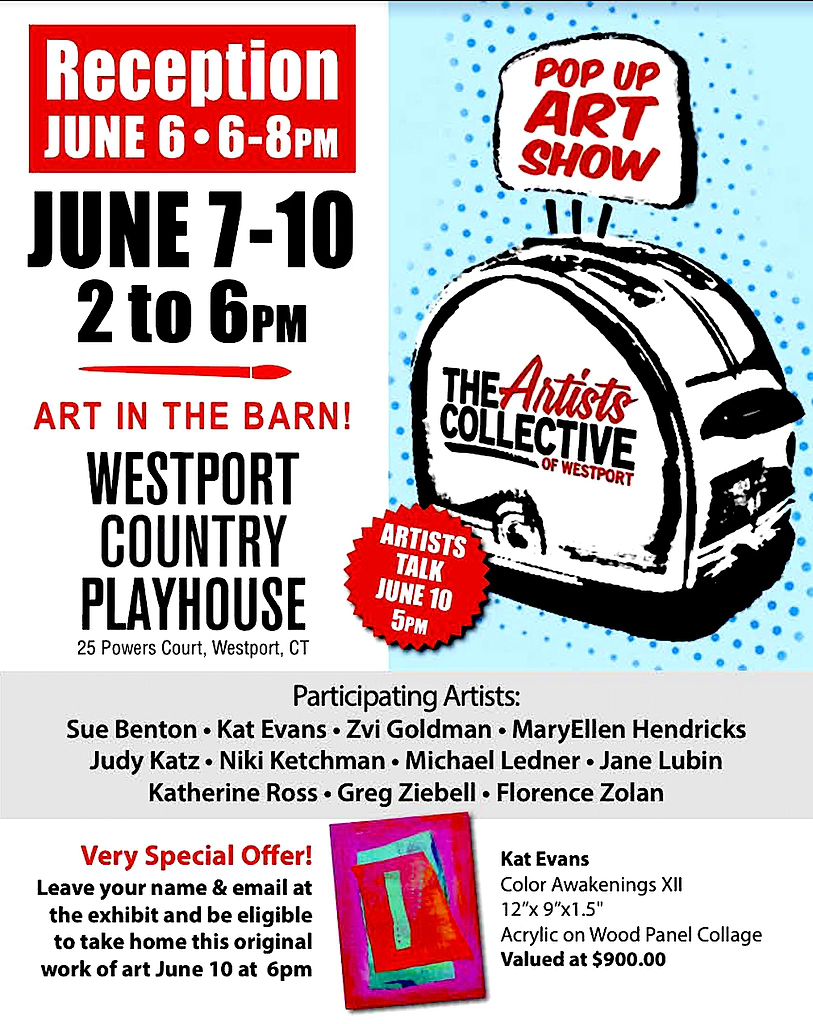 WESTPORT — Another "Pop-Up" art show is planned June 6-10 by the Artists Collective of Westport.
A reception will open the show at 6 p.m. Tuesday, June 6, at the Westport Country Playhouse barn, 25 Powers Court.
The show will continue from 2-6 p.m. June 7-10 at the playhouse barn.
Artists participating in the show will include: Sue Benton, Kat Evans, Zvi Goldman, MaryEllen Hendricks, Judy Katz, Niki Ketchman, Michael Ledner, Jane Lubin, Katherine Ross, Greg Ziebell and Florence Zolan.
The collective also plans to give away an original painting by Kat Evans, valued at $900, according to a publicity release. To be eligible, people should leave their names and email addresses with organizers at the reception. The winner will be picked at random and announced at 6 p.m. Saturday, June 10, in the barn.
Artists will be on hand to discuss their work at 4:30 p.m. June 10.
For more information, visit the Artists Collective of Westport website.