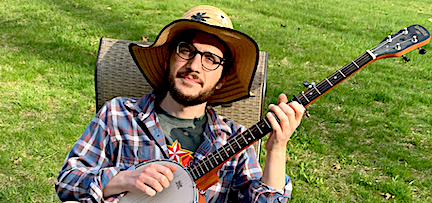 WESTPORT — Guest Matt LiVigni will join Suzanne Sheridan at the June 4 "First Folk Sunday" performance.
The concert will take place at 12:30 p.m. Sunday, June 4, at the Joseph J. Clinton VFW Post 399, 465 Riverside Ave.
To reserve $10 music tickets online, click here. Brunch is available at additional cost.
LiVigni, a Weston native who studied guitar with Sheridan, has been performing on his own 15 years and now lives in Brooklyn. He recently joined "Damn Tall Buildings" on stage at Voices Café at the Unitarian Universalist Congregation in Westport. His music is a mix of folk, country, and alternative, featuring plenty of harmonies and a little bit of banjo, according to a publicity release.
The First Folk Sunday series features Sheridan on vocals and guitar, Bob Cooper on keyboards and guest artists like LiVigni.
For more information, check the First Folk Sunday website, email info@firstfolksunday.com, or call 203-222-1441.