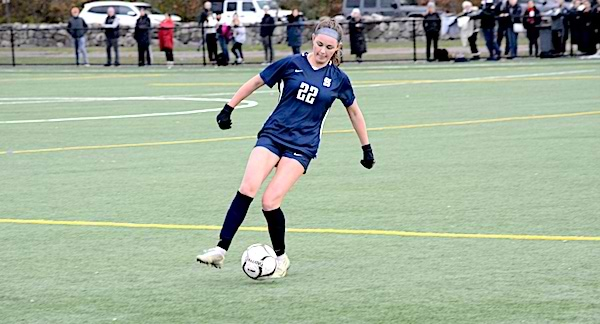 By Andy Hutchison
FAIRFIELD — FCIAC nemesis St. Joseph's of Trumbull denied the Staples High girls soccer team a chance at the Class LL State Championship.
The No. 2 St. Joe's Cadets won a 4-3 thriller in the semifinals on a chilly Tuesday night at neutral site Fairfield Warde.
The outcome ended a stellar season for the No. 3 Wreckers.
Staples got a goal from Annabel Edwards and two net-finders from Natalie Chudowsky but the Cadets broke a 3-3 tie in the second half and held off a late push from the Wreckers.
St. Joe's will face No. 4 Notre Dame-Fairfield in the title game on Saturday, Nov. 18, or Sunday, Nov. 19 (time and location to be determined). (Game schedules are subject to change; click for the latest CIAC updates.)
Andy Hutchison has been covering school sports — including Staples athletics — as well as news and feature stories in Fairfield County, since the 1990s.