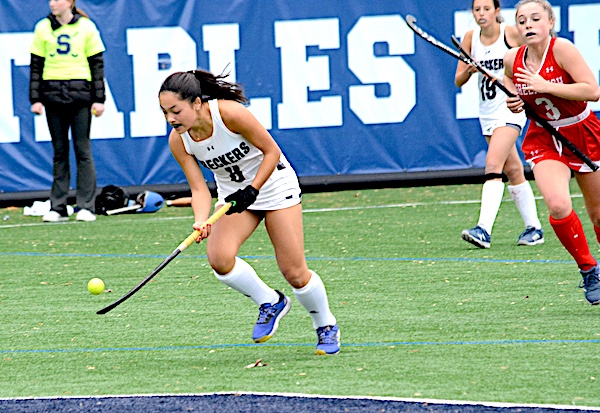 By Andy Hutchison
WOODBRIDGE — No. 2 seed Staples field hockey team blanked No. 3 Glastonbury 2-0 in the Class L State Tournament semifinals at neutral site Amity High on Tuesday afternoon.
Wreckers' goals were scored by Mary Stevens and Leah Larit.
Staples did not allow a Glastonbury shot on goal and had six shots at the opposing cage.
With the victory, the Wreckers earn a matchup with familiar FCIAC foe Darien, the No. 1 seed, in the championship game to be played at Wethersfield High on Saturday, Nov. 18 (time to be determined). (Game schedules are subject to change; click for the latest CIAC updates.)
Andy Hutchison has been covering school sports — including Staples athletics — as well as news and feature stories in Fairfield County, since the 1990s.