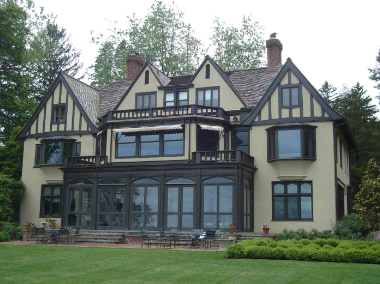 WESTPORT — The Building Department this month received an application from the owners of 114 Beachside Ave. for a permit to demolish the an 8,500-square-foot Tudor mansion, built in 1911.
The 2¾-story custom Tudor has seven bedrooms, seven baths, two half-baths, a basement area, garage, brick patio, brick terrace, wood deck, a finished upper story, a three-quarter story and a half story.
The property traded hands in 2020 for $4.5 million. It had previously traded for $10 million in 2006. The property's current assessment is $4,291,800.
Beachside Avenue roughly parallels the shore of Long Island Sound from Greens Farms Road to the Fairfield line.
Source: Town of Westport Assessor records.