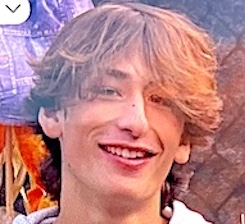 WESTPORT — The 15-year-old reported missing Saturday in the Newman Poses Preserve was tracked by police detectives to New York City on Sunday and reunited with his family, according to a police statement Sunday evening.
An exhaustive search was conducted for Maxwell David Yeater, a Staples High School freshman, at the preserve Saturday. Officers on foot assisted by K-9 dogs and drones in the air carried out a search of the 30-acre open space off Bayberry Lane, prompted by the initial report that the teen was missing about 3:30 p.m.
Although that search was unsuccessful, police later Saturday shifted the investigation to New York City after one of Yeater's friends reported receiving a call from the teen — a call that police traced to a Wi-Fi phone kiosk in New York City.
Continuing the search Sunday, Westport police detectives shared information with other law-enforcement agencies and also gained information using social-media platforms, according to the Sunday statement.
They were able to track down Yeater to a New York City library near Grand Central Terminal, according to the statement, and reunited the teen with his family about 5 p.m. Sunday.