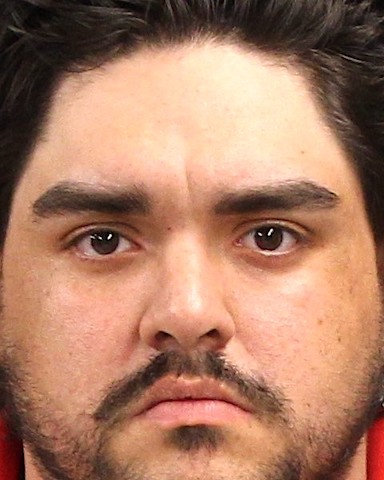 WESTPORT — A passenger in a car traveling on Post Road East this week faces charges after he allegedly pointed a gun at another moving vehicle — even though he told police the driver of the other vehicle was a co-worker and he meant no harm, according to the report.
Isaiah Marrero, 27, of Bridgeport, was charged with second-degree breach of peace and first-degree reckless endangerment in connection with the May 16 incident.
An officer on patrol was flagged down May 16 by a motorist in the 900 block of Post Road East, who reported that while traveling behind two vehicles headed west, a passenger in one of the vehicles pointed a gun outside the vehicle toward the other.
The complainant took photos of the incident, including the vehicle's license plate, police said.
Using that information, the officer was able to stop the suspect's vehicle near Turkey Hill Road South. The officer determined the driver was not involved in the alleged offense, but the passenger — identified as Marrero — had a black semi-automatic handgun in his possession, according to the report.
Marrero allegedly admitted pointing the gun at the other vehicle, but told the officer he did not intend to harm that driver since they are co-workers.
He was taken into custody, formally charged and released after posting $10,000 bond. He is scheduled to be arraigned May 31 at state Superior Court in Stamford.