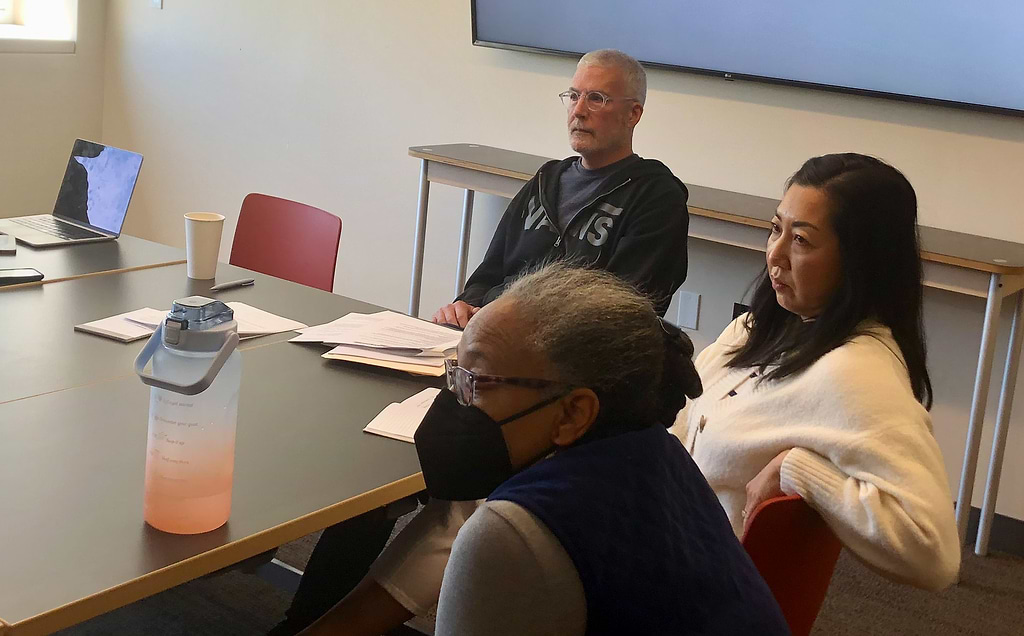 By Thane Grauel
WESTPORT — TEAM Westport had another contentious meeting Wednesday, two weeks after a heated gathering in which one of the newer members was accused by the chairman of lying.
At the May 4 meeting, after Chairman Harold Bailey Jr. said Andy Frankel had lied about how TEAM conducts business, a special meeting was scheduled to address concerns raised by Frankel, focused primarily on transparency and open-government procedures.
Wednesday, during a "work session" held at the Westport Library, Bailey began with a more-than-20-minute history of TEAM Westport, the town's multi-cultural advocacy committee, and its mission.
There were no action items on the agenda, just what became a more-than-90-minute discussion, bumpy at times.
"Our mission again is to make Westport increasingly welcoming with respect to race, ethnicity, religion, LGBTQIA," Bailey said. "The advocacy job, if you are part of TEAM Westport, that's what you have signed up for, and that's what we are focused on doing."
Some members again brought up the "politicization" of the group.
Frankel is one of five members appointed to the panel in August after a challenge to the political composition of TEAM was lodged in January 2022. At the request of First Selectwoman Jennifer Tooker, Town Attorney Ira Bloom later found the committee's super-majority of registered Democrats and non-resident members did, in fact, fail to conform with Town Charter rules.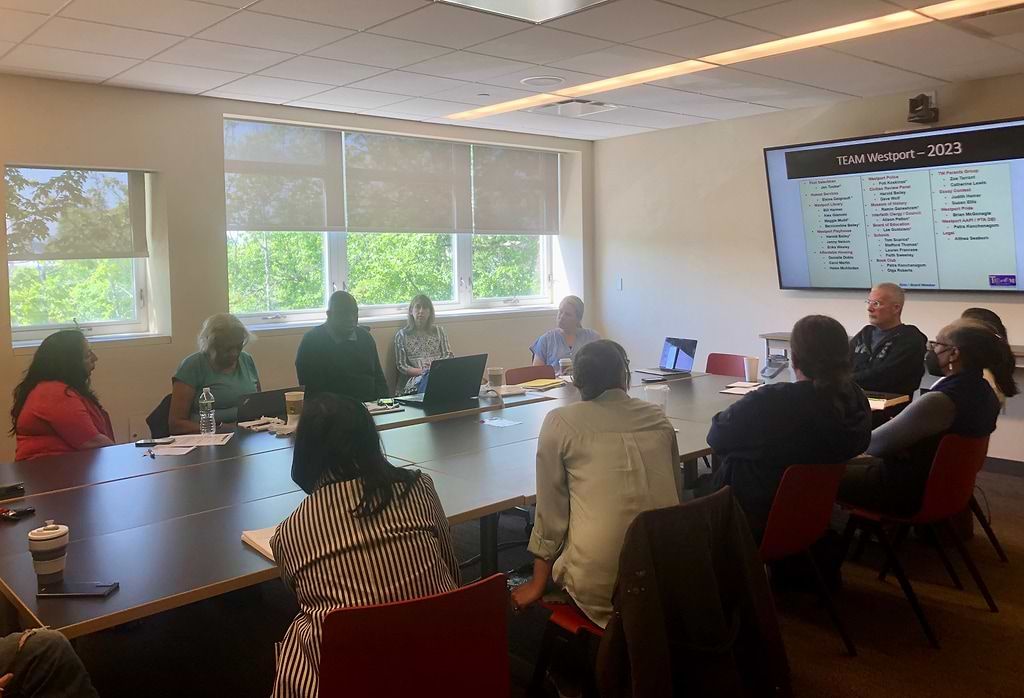 Frankel had earlier pressed the group on how policy decisions were made and why the agendas simply list reports from various agencies instead of including details of the matters to be discussed.
His opinion differed from longtime members on several topics Wednesday, but those issues themselves did not appear to be the real issue, but how different views are received among the membership.
No one called Frankel a liar at Wednesday's meeting, but member Catherine Lewis called his actions "duplicitous."
"I just call BS," Lewis said. "Because you're coming here and to say you actually don't believe in our mission. Do you believe in our mission?"
"I do," Frankel said.
"What is it you'd like to see change?" Carolina Mata asked Frankel. "… What's the hope that you hope to achieve?"
"Great question," Frankel said.
"My hope again, it's not to change the mission," he said. "It's to keep TEAM Westport on track as an advisory group, and to the extent it's going to be more of an advocacy group, that we have these kinds of discussions, that I think we're required to have as a matter of law, and I think it's healthy for the group so that people that have a different perspective can be heard, and you can consider people and perspectives that don't necessarily align with all of the views that are championed by TEAM."
Frankel was accused of dominating the discussion. When he spoke, it was in a calm manner, but he frequently was interrupted.
"You have taken up more airspace in our meetings than anybody, and I've taken notice of that," said member Zoe Tarrant. "And the thing is you need to come into a new committee and talk less and listen more and you're going to learn all the things you need to learn about what we're talking about."
"So, I'm open to hearing what you have to say," she said. "That said, you can't make assumptions about we all think and know."
"Our goal is to be do better, and to listen … so I think accusing and coming to the meeting accusing or trying to attack, I think that's just not helpful and not healthy," said another relatively new member, Joo Hee Yang.
"I think it's just like a political debate. We welcome debate, but at the end of the day we need to vote and then agree on things, and we come to a general common ground … our ultimate goal is to make this town a better place for everyone," Yang added.
Thane Grauel grew up in Westport and has been a journalist in Fairfield County and beyond for 35 years. Reach him at editor@westportjournal.com. Learn more about us here.