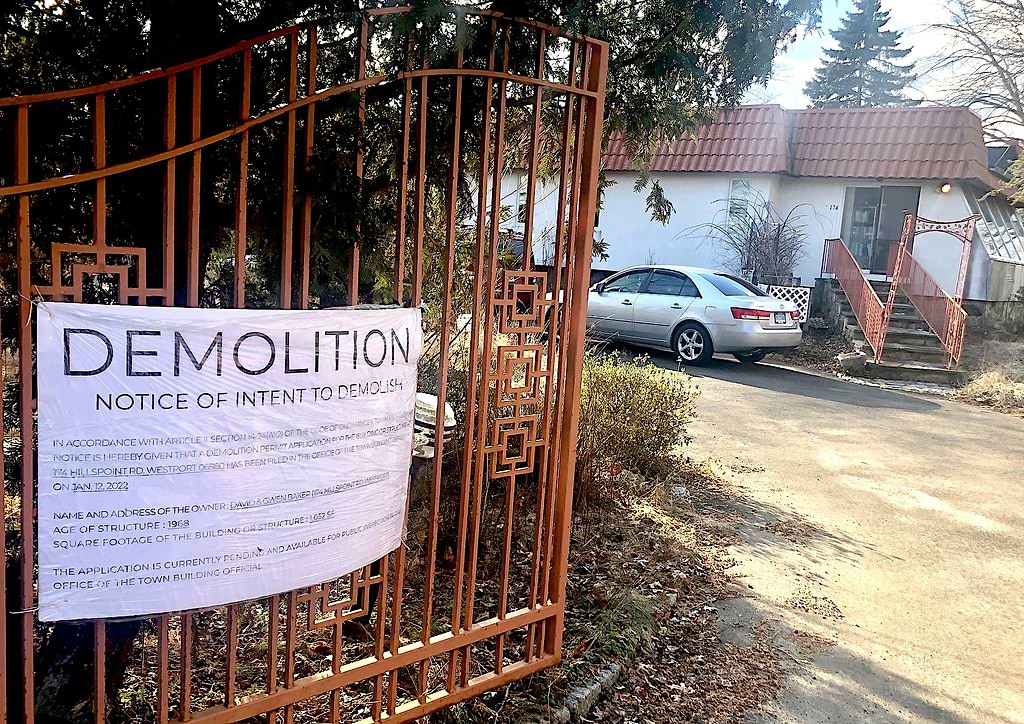 By Thane Grauel
WESTPORT — The '60s were a confusing time in American culture, and architecture.
Some homebuilders were going modernist, while others clung to traditional styles, ranches and the like.
Like public art, architecture outside the established lanes is interesting to some, reviling to others and leaves many in between scratching their heads.
Consider 174 Hillspoint Road, a 54-year-old structure seemingly viewed as a white elephant in the Old Mill Beach neighborhood.
The Westport Historic District Commission was asked last week to waive the automatic 180-day demolition delay for the 1,052-square-foot home. It's a single-story house with a sort of terracotta mansard roof, white stucco-ish sides, narrow vertical windows and greenhouse windows like a fern bar.
At a hearing last Tuesday evening, this old house didn't get much love.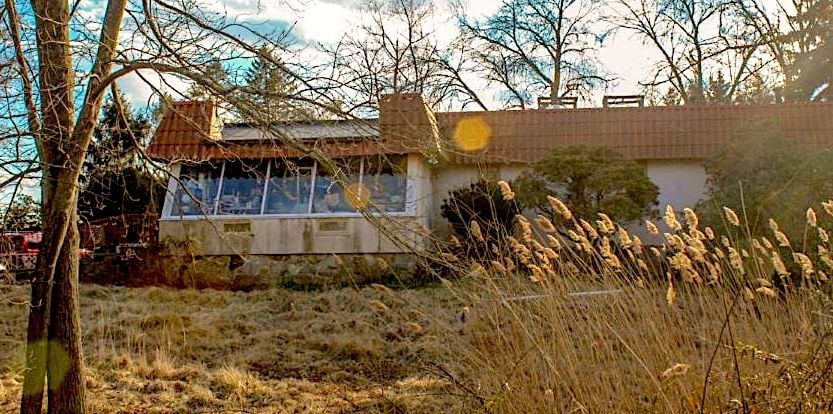 "This a structure that was built in 1968, and I don't think it has any architectural significance," said Christopher Pagliaro, the architect for the applicant who wants to build a new home on the site.
"The house is in disrepair, it's not FEMA-compliant, it sits within a regulated area to the inland wetlands, it's got some structural issues from an indoor pool and some leaking, he said.
Pagliaro also said the structure had been modified over the years.
Commission Chairman William Harris said he used to live in the neighborhood and could attest to that.
A house or a Burger King?
"As an architect I define it as the offspring off a Burger King and a diner," Pagliaro said.
"And when we put the sign up, people walking by started applauding," he said of the demolition notice.
"For 25 years I've driven past this house and I've always thought of it as a very unusual curiosity, so I wish you well," said commission member Grayson Braun.
A first: "Glad to see it go"
The commission's architect/member, Scott Springer, offered no quarter.
"It's a bizarre concoction," said to laughs. "I don't even know where to start."
"For this kind of house, it is what it is, but I am glad to see it go," he said.
"That's a first," Harris noted.
The commission voted unanimously to waive the 180-day demolition delay.
"Go forth and do good things," Harris told the applicant.