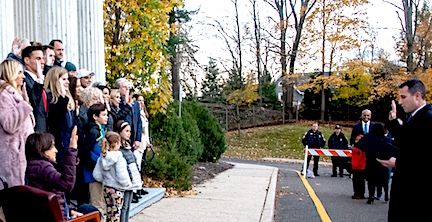 WESTPORT — Officials elected in the Nov. 7 municipal election will be sworn in during a Nov. 20 ceremony at Town Hall.
The oath of office will be administered to those elected to seats on five boards and commissions, as well as to the Representative Town Meeting, at 7:30 p.m. Monday, Nov. 20, in the Town Hall auditorium, 110 Myrtle Ave.
The event is open to the public.