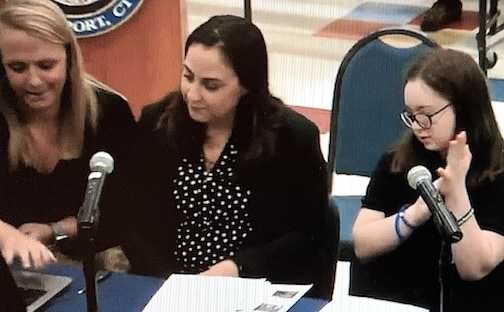 By Linda Conner Lambeck
WESTPORT — An in-house program started to ease the transition for graduates with disabilities from Westport's school system is getting high marks from staff, parents and students involved in the program.
"I like the program a lot because it has given me flexibility and independence," said Robert Bolton, a student in the program. "It teaches me life skills."
Called Westport Connections, the program was recommended to the Board of Education a year ago and implemented in August.
It serves four 18- to 22-year-old students who are still eligible for district services past high school. Officials expect it to grow.
Until now, eligible students had to be placed in out-of-district programs.
Offered in cooperation with Fairfield University, Toquet Hall Youth Center and Christ and Holy Trinity Church, the program focuses on strengthening independent living skills, vocational training, post-secondary and community-based instruction.
Assistant Supt. for Pupil Services Mike Rizzo told the school board this week the program provides a service that was missing from the district. It is not for everyone, he said, but fills a niche and offers transitional services that benefit not only the student but the community.
The program is staffed by a special education teacher, trained job coaches and a speech pathologist. At Fairfield University, students have full access to college facilities, including the recreation center, dining hall and shuttle.
At Toquet Hall, they are within walking distance to banks, library and other downtown shops, said Staples High Assistant Principal Rosemarie Ampha.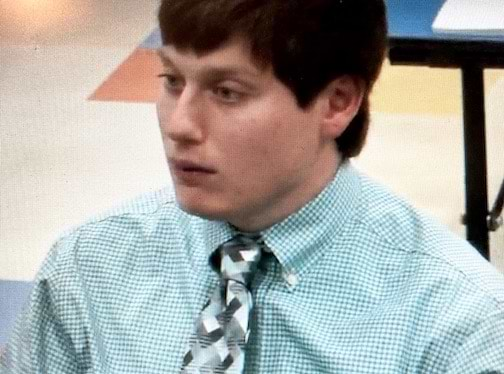 Depending on their individual learning plan, the students receive travel training, can volunteer in the community, partake in community resources and receive independent living skill instruction.
Through the program, Bolton volunteered at a senior center and learned he likes working with the elderly.
"He also works at the bookstore," offered Kelsey LaPrada, a transition coordinator at Staples High School.
"I do too," said Jennifer Porzio, another student in the program.
"I do too and at the library and The Porch [at Christie's]," said Bella Rizzi, a third program participant.
Rizzo said next steps include expanding partnerships with other community organizations and businesses. A plan is in the works to allow students to audit classes at Fairfield University. Another goal is to offer students stipends for working at job sites.
Eventually, the goal is to open the program to students from other districts on a tuition basis.
"That is one or two years away," Rizzo said. "We need to be rock solid in the service to extend it."
Board Chairwoman Lee Goldstein said she finds it amazing the program has achieved so much in such a short time.
Board member Robert Harrington asked what the board can do to make the program stronger.
Rizzo said continuing to support the program with funds for staffing and transportation is important.
Becky Martin, co-chairwoman of the district's special education PTA, called the program amazing and something special education parents have talked about for years.
"And it finally happened," Martin said. "This is what a great school district does. Looks after every, last student for as long as they need it."
Gifts to school district
In other action, the board accepted a $22,000 gift from the Westport Police Athletic League for a new scoreboard at P.J. Romano Field on Riverside Avenue, adjacent to Saugatuck Elementary School.
Also accepted was $77,268 raised by booster clubs to support 19 coaching positions for spring sports.
Marty Lisevick, director of athletics for the district, said the stipends support baseball, boys rugby, girls water polo, girls lacrosse, girls track and boys lacrosse.
Lisevick said sports team participation this spring is the largest he's seen.
"It's off the charts," Lisevick said. "Lacrosse is at an all-time high."