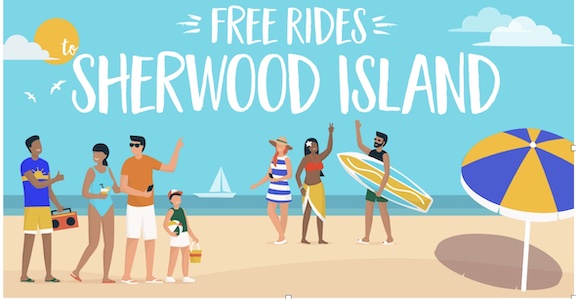 WESTPORT — Help turn the tide against summertime beach traffic by taking the bus.
Free rides, offered through the state's Park Connect program, are available to Sherwood Island State Park via Wheels2U Westport shuttle buses on summer weekends and holidays, beginning with the Memorial Day weekend through the Labor Day holiday.
Rides can be booked — 9 a.m. to 6 p.m. Saturdays, Sundays and holidays — from anywhere in Westport to Sherwood Island and back. Schedule a ride by using the Wheels2U app, or call the Norwalk Transit District at 203-852-0000, which operates the service in partnership with the Westport Transit District.
The bus rides must begin or end at Sherwood Island, according to Peter Gold, director of the Westport Transit District.