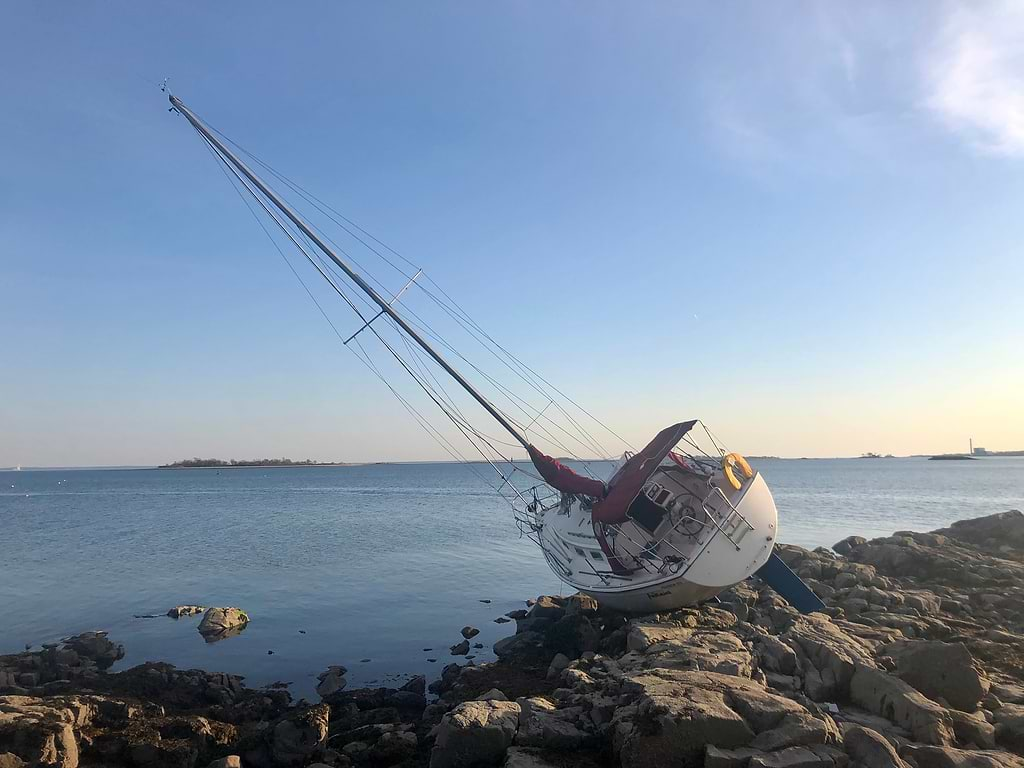 By Thane Grauel
WESTPORT — There was some maritime drama Wednesday as high winds overpowered a sailboat from New York motoring on Long Island Sound.
The 30-foot vessel with two men aboard was forced into the rocky outcropping off Compo Beach called Cedar Point.
The Norwalk Police Marine Unit rescued the two men from the wayward vessel after it got hung up on rocks just after 1 p.m. Neither man was injured.
"Marine Unit Sergeant [Justin] Bisceglie and Officer [Owen] Lee rescued two men from a boat that had run aground today. Strong winds and conditions made operations difficult but fortunately no one was injured," NPD said on its Facebook page.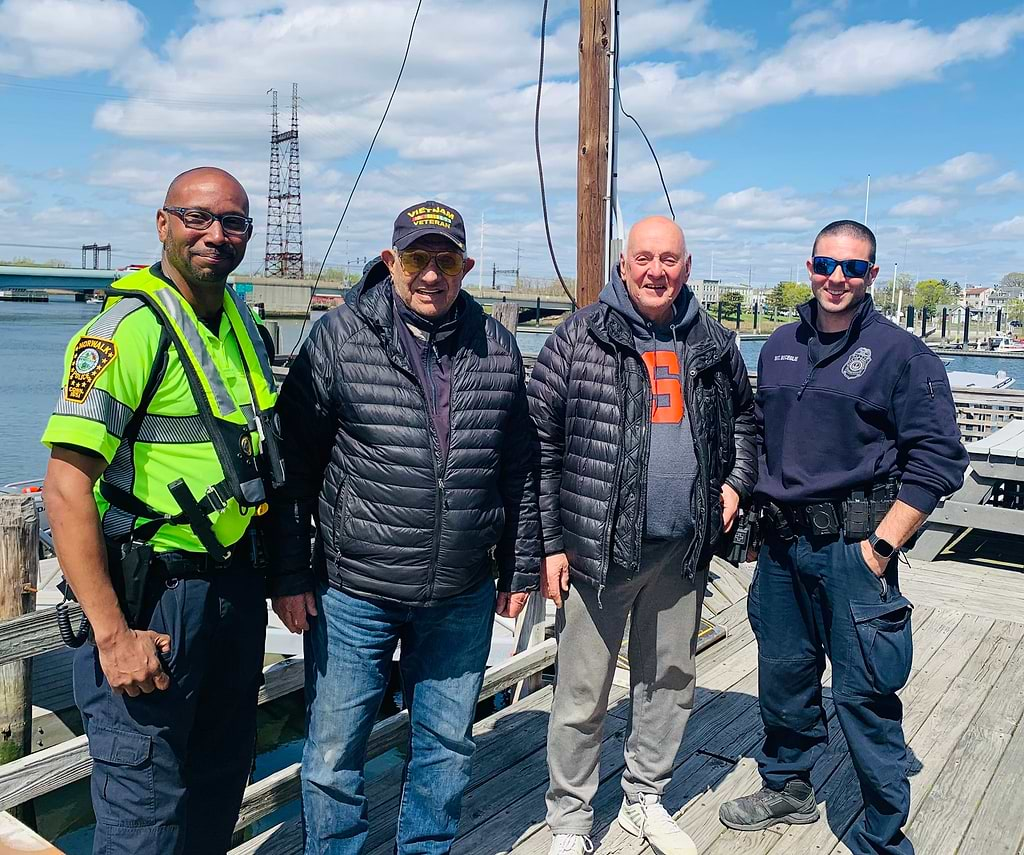 The Pearson 303 ran aground on the rocky outcropping between the two beaches at Compo. One of the beach's historic cannons appeared aimed at the vessel.
Wednesday evening, a steady stream of people was clambering past the jetty and over the rocks to get a closer look.
The "Andiamo" is registered in New York, according to registration numbers and stickers on it forward hull.
"Andiamo is Italian for 'let's go,'" said a man checking the vessel out.
"That's what happens when you let Gilligan drive," quipped another.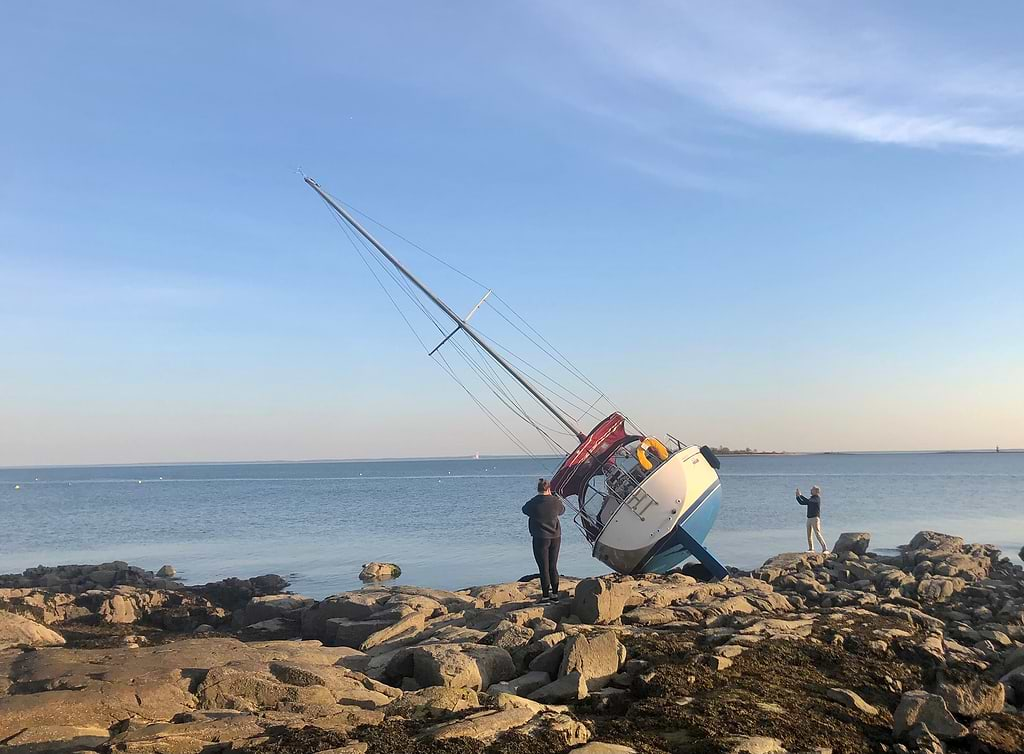 The Coast Guard Activity Long Island Sound command center said Wednesday night that winds were high on the Sound.
"He was under power and unable to get out of that west wind," they said of the captain.
The Coast Guard didn't know, and Norwalk police didn't say, where the two men were from.
A fire crew responded and peeked inside the cabin to see if anyone was aboard after 6 p.m., spectators said.
National Weather Service records say Wednesday's winds were 12 mph from the west, with gusts up to 20 mph, though it appeared gustier than that, and likely worse on the water.
The next high tide was at 11:44 p.m. Wednesday.
Sea Tow Southern Connecticut told the Westport Journal on Thursday morning that the Andiamo was towed away late Wednesday.
So, Andiamo once again lived up to its name, "Let's go."
Thane Grauel, executive editor, grew up in Westport and has been a journalist in Fairfield County and beyond for 35 years. Reach him at editor@westportjournal.com. Learn more about us here.