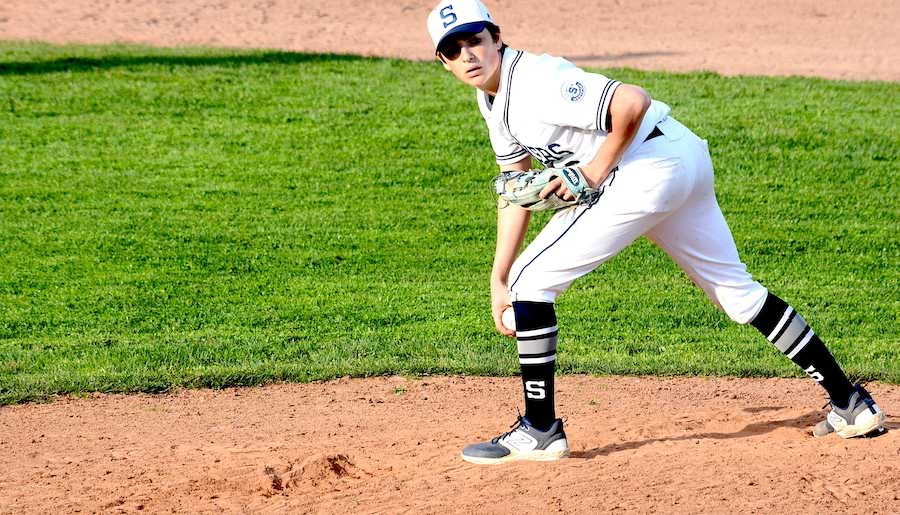 By Andy Hutchison
WESTPORT — The Staples High baseball team blanked visiting Ridgefield 5-0 in the FCIAC Tournament quarterfinals Friday.
With the win, the Wreckers earn a trip to Stamford's Cubeta Stadium to take on Fairfield Warde in the semifinals at 4 p.m. Monday.
Pitcher Hiro Wyatt allowed one hit and struck out 12 in five innings of work before Andrew Oppenheimer took over to finish things on the mound.
Staples scored a run in the second and put up a four-spot in the third to break the game open.
On May 17, Wreckers capped off the regular season with a 14-4 win at Fairfield Ludlowe.
Chase Siegel and Nick Porzio combined pitching efforts and were backed by an offense led by Jaron Kline's triple and double, and doubles off the bats of Holden Caney and Jack Farnen. 
Kline had a trio of hits and Caney, Ethan Cukier, Luke Oakley, Wyatt and Chris Zajac had two hits apiece. Zajac knocked in four runs and Caney, Oakley and Wyatt all had two RBI.
Andy Hutchison has been covering school sports — including Staples athletics — as well as news and feature stories in Fairfield County, since the 1990s.