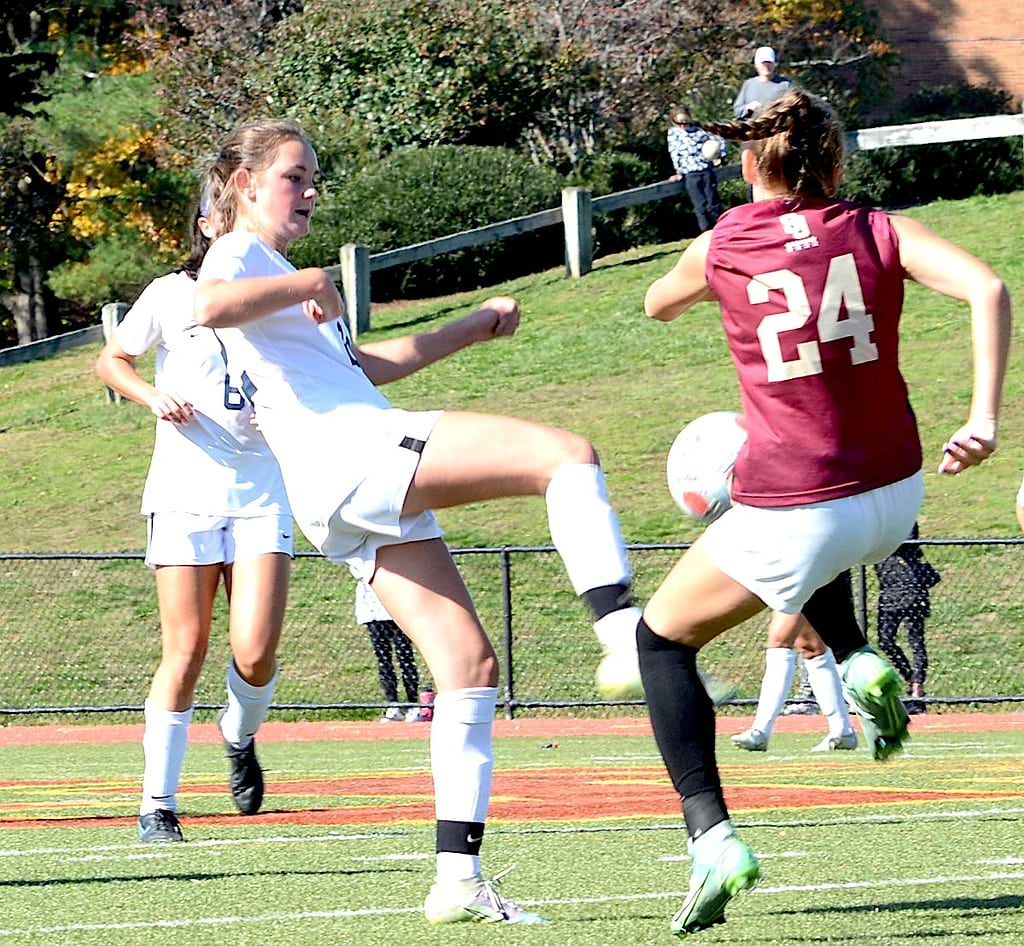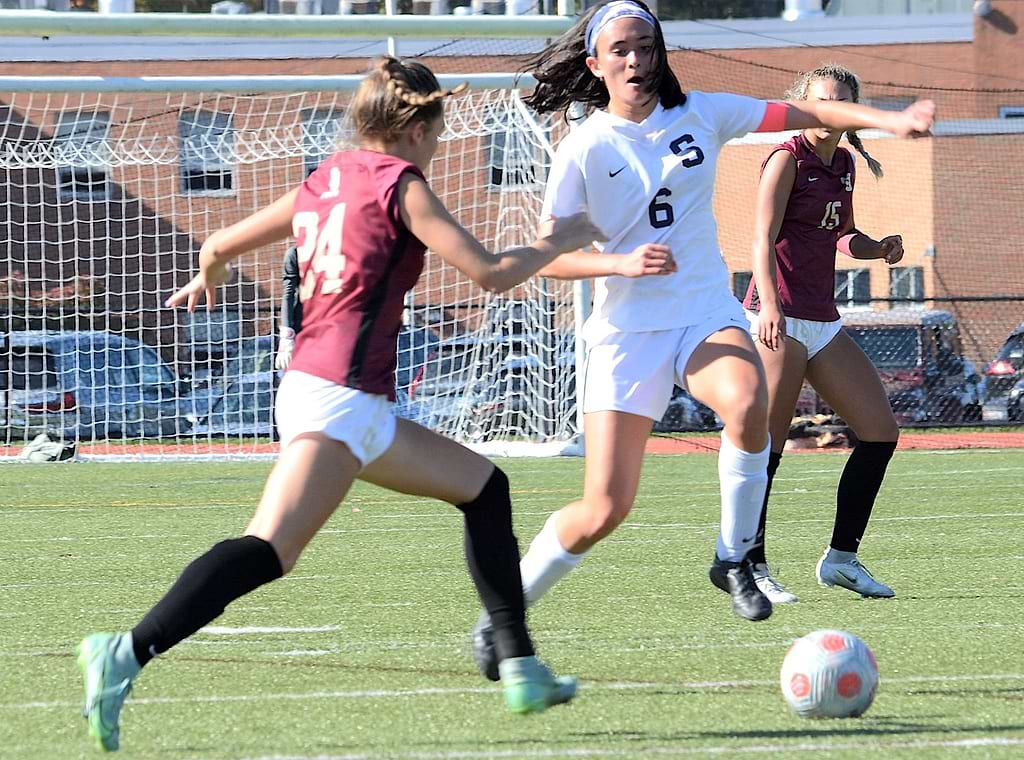 By Andy Hutchison
TRUMBULL — The Staples High School girls soccer team pushed its unbeaten ways to a baker's dozen with a 3-0 win Friday over visiting Brien McMahon.
However, a quick turnaround and trip to St. Joseph marked the end of Staples' winning ways as the Wreckers fell 2-1 to the Cadets on Saturday morning.
Reilly McGheehan scored in the first half and the Wreckers held the lead until the Cadets capitalized on a pair of free kicks in the second half.
Sara Parker cashed in off a scramble to tie the game just 4:16 out of the halftime break, and Alexa Pino scored less than 10 minutes later.
Caitlin Chu played solidly off the bench, and Evelyn Chudowsky and Neva Mermagen piled up some quality scoring chances as the Wreckers pushed hard in an effort to tie the game late.
"I don't like losses ever, but if you look at the magnitude of a loss now compared to next week it's not that bad," Coach Barry Beattie acknowledged.
After all, that's when the FCIAC playoffs will begin.
Staples will be one of the top seeds, but lost out on valuable points to St. Joe's in a battle for the best record in the conference. The Wreckers' stretch run serves as an FCIAC playoff warmup, Beattie noted.
Staples heads into its regular season finale, at Fairfield Ludlowe, with a record of 10-1-3 and 33 points, and has secured the FCIAC West Division title.
St. Joseph (12-1-1) is looking to secure the East championship. Ludlowe (10-3-1) is among the best in the East. McMahon is in the playoff mix as well.
"I've been really happy with this season. Even today I think we played well," Beattie said Saturday. "The girls give their all in all games."
In Friday's 3-0 win over McMahon, Annabel Edwards, Coco Crombie and Juliet Tracey all scored.
Andy Hutchison has been covering school sports — including Staples athletics — as well as news and feature stories in Fairfield County, since the 1990s. Learn more about us here.