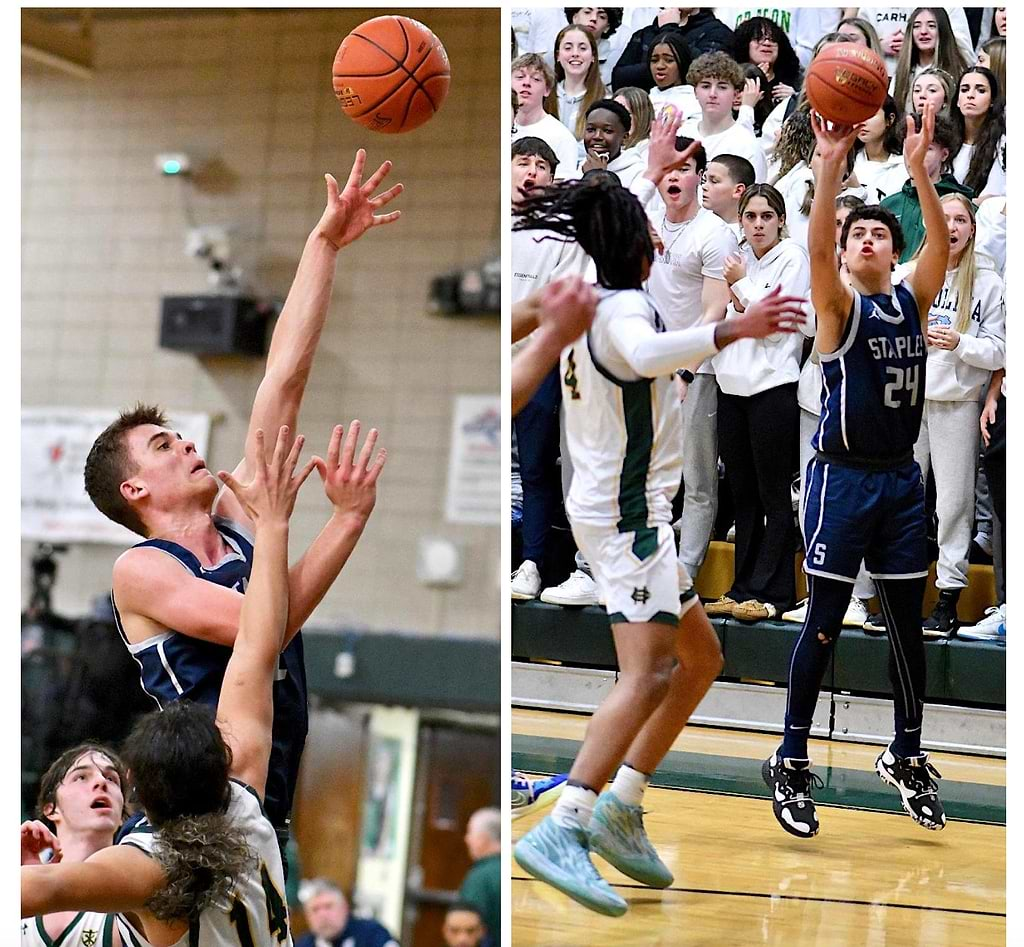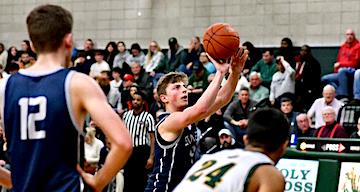 By Andy Hutchison
WATERBURY — One more to go. The Staples High boys basketball team on Monday moved a step closer, and one win away, from an appearance in the Division II State Championship.
The No. 7 Wreckers went on the road and toppled No. 2 Holy Cross, 61-47 in the quarterfinals, another example of the strength of the FCIAC.
Now comes an all-FCIAC clash as the Wreckers get set to face No. 3 Fairfield Warde in the semifinals at 7 p.m. Wednesday, March 15, at Westhill High School in Stamford.
Warde got by No. 22 Stamford 59-52 in its quarterfinal matchup.
On the other side of the bracket, No. 1 St. Bernard and No. 5 Xavier will square off for the right to meet an FCIAC challenger at Mohegan Sun Arena, either Saturday or Sunday, March 18 or 19.
In the win at Holy Cross, Cody Sale and Chris Zajac both scored 16 points, with Sale connecting on a pair of first-half 3-pointers. Sam Clachko scored 11, nine of which came on a trio of shots from behind the arc, and Charlie Honig added 10. Gavin Rothenberg tacked on seven points.
Andy Hutchison has been covering school sports — including Staples athletics — as well as news and feature stories in Fairfield County, since the 1990s. Learn more about us here.