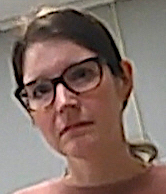 WESTPORT — A driver was impaired when her car left the road and crashed last week, police said.
Charlotte Singer, 34, of Westport, was charged July 2 with driving under the influence of drugs or alcohol and failure to drive in the proper lane.
The incident took place about 8:45 p.m. July 2 when police received a report of a motor vehicle accident on Kings Highway North, near Canal Park.
When officers arrived at the scene, the driver — identified as Singer — was still in the car, which had left the road and struck a guardrail and fence, according to the report.
A witness provided details of the crash to police.
The officer questioning Singer reported that she appeared unable to recall how the accident occurred, police said. Her speech was slurred and an alcoholic odor was detected, according to the report.
Singer was unable to perform a field sobriety test to standard, police said, and she was taken into custody.
After being formally charged at Police Department headquarters, Singer was released on a promise to appear for arraignment July 10 at state Superior Court in Stamford.