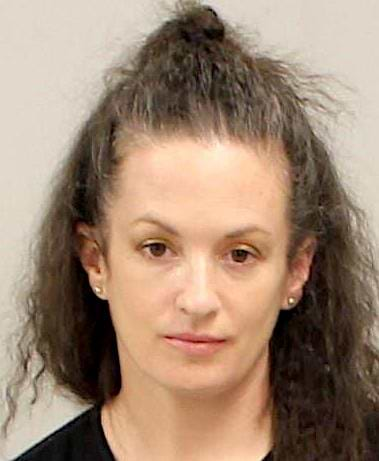 WESTPORT — A Westport man's personal assistant has been charged with making illegal withdrawals from his bank accounts to cover her personal expenses, and using his identity to fraudulently take out loans and obtain a credit card.
Jane Anderson, 39, of New York City, N.Y., faces 14 counts of first-degree identity theft, two counts of second-degree identity theft and one count of third-degree identity theft.
Police began investigating when a local man reported in May 2019 that unauthorized checks from his business and personal accounts had been written to an employee.
Anderson, the man's personal assistant, was identified as the suspect.
She allegedly "used the complainant's identity to wire money from the complainant's business and personal bank accounts into the operating account" of the man's business. From there, she would "make checks out to herself to cover a variety of personal expenses," according to the police report.
Using the man's identity, she also allegedly secured two loans as well as a credit card, police said.
Anderson, questioned by the man about the unauthorized transactions, allegedly "admitted to him that she had, in fact, stolen money from his business and personal accounts," according to the police report.
After the police investigation into the allegations wrapped up, a warrant for Anderson's arrest was issued. She was taken into custody Dec. 28 by Westport detectives.
She was released after posting $2,500 bond and was scheduled to have been arraigned on the charges Jan. 5 at state Superior Court in Stamford.