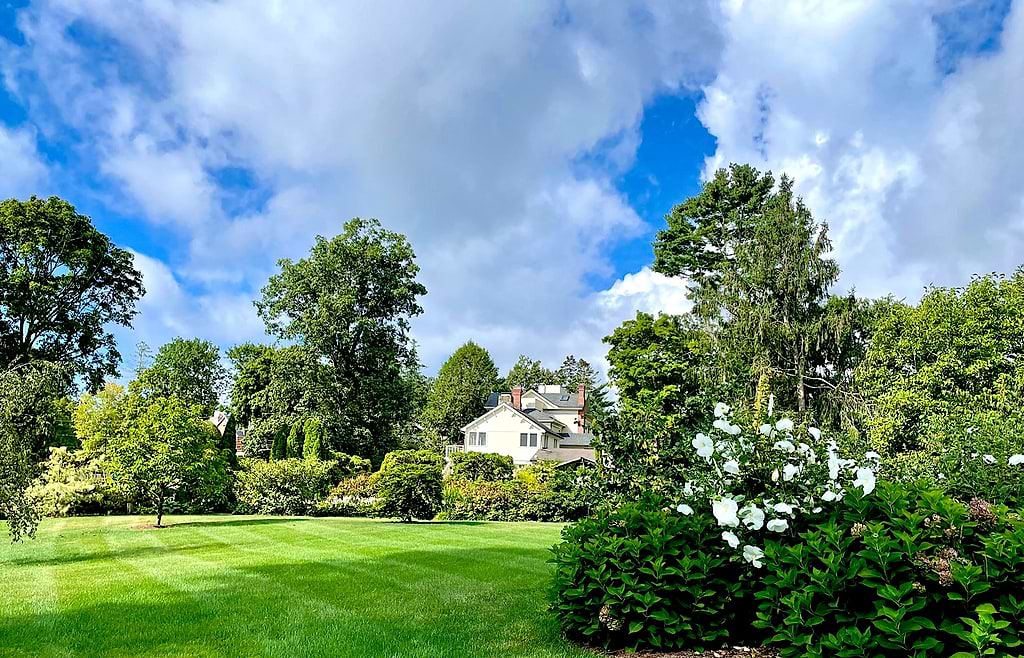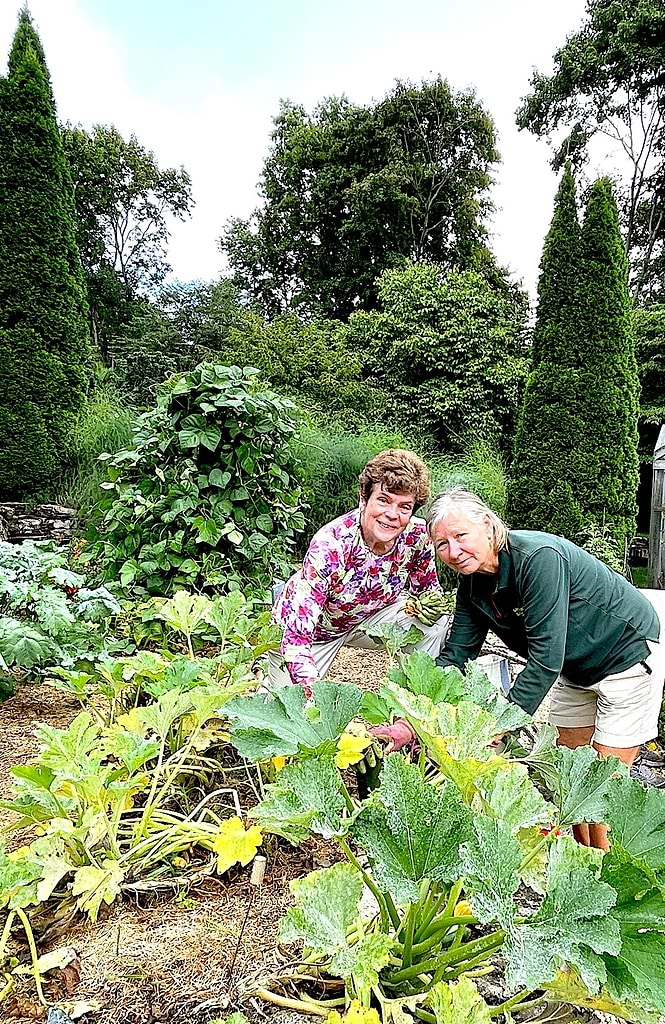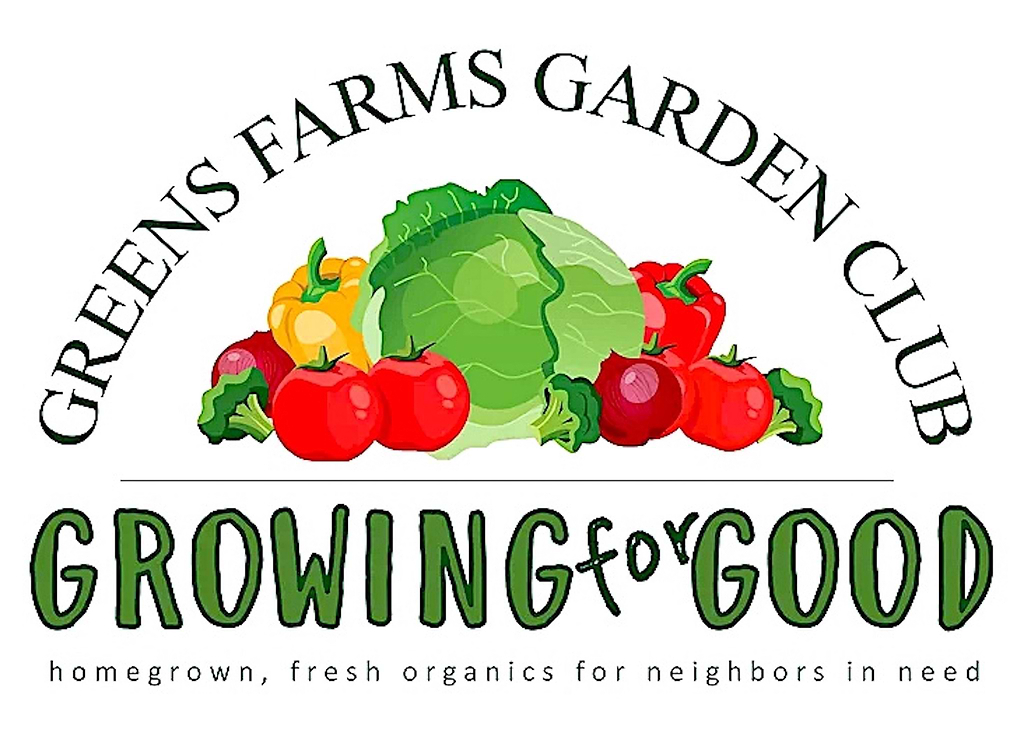 By Don Hyman
WESTPORT — There's an exquisite but semi-secret garden in Greens Farms. It exemplifies the beauty, heart and generosity evident in the best of Westport.
It also reflects a somewhat contrarian open space conservation response to a seemingly non-stop local real estate boom.
The good news is that those interested will soon be able to see the gardens themselves.
Importantly, Prospect Gardens Westport also is the location for an inspiring effort (a garden within a garden, if you will) providing fresh, organic vegetables for food pantries serving people in Bridgeport.
Just a few exits north on Interstate 95, many small grocery stores and bodegas stock very little fresh food. And, if they do, it is sold at exorbitant prices. The term "food desert" is sometimes used.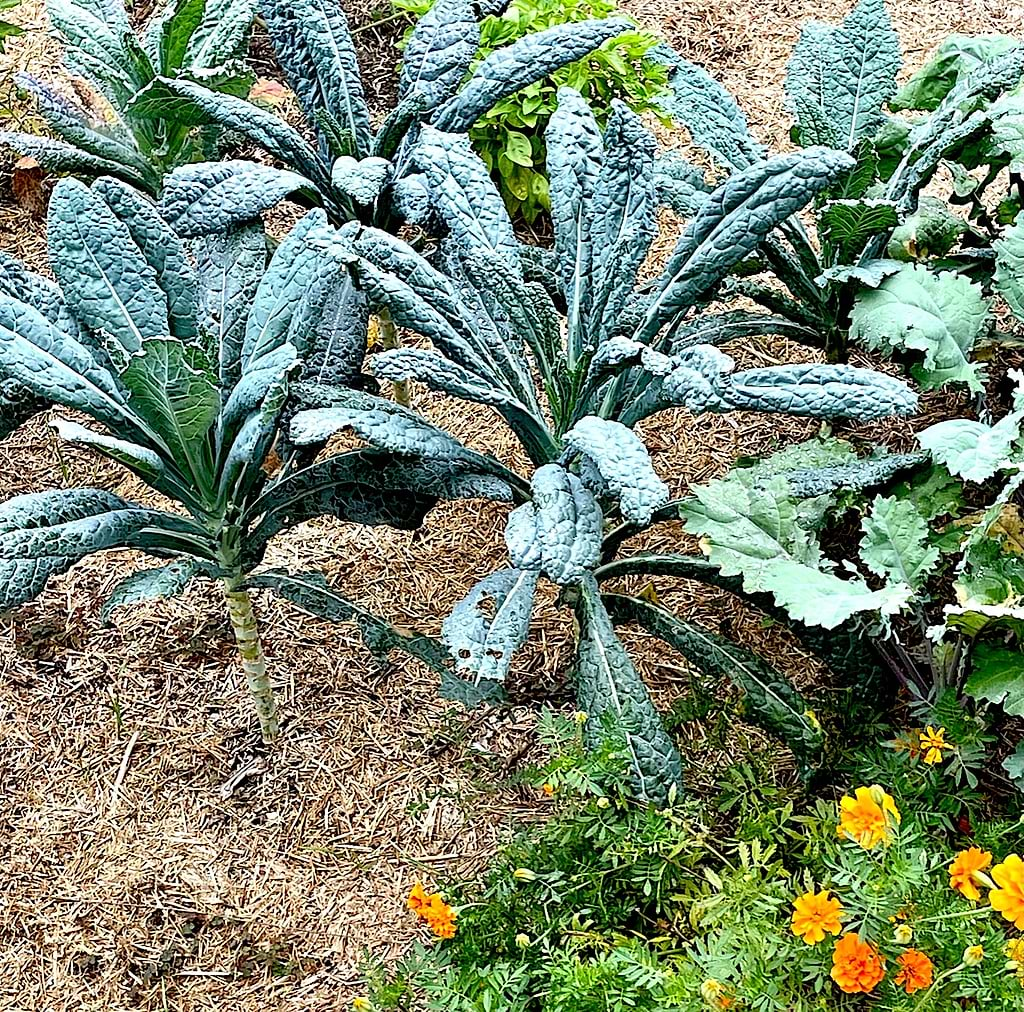 The collaboration between the Greens Farms Garden Club and the owners of Prospect Gardens is part of the 92-year-old club's "Growing for Good" community service program aimed at food-insecure residents in Bridgeport.
The vegetable garden is situated on stone-tiered terraces within the 8.5-acre arboretum-style, rolling grounds of Prospect Garden, open to the general public for just one day this year — Saturday, Sept. 17, from 10 a.m. to 4 p.m.
Those interested in touring need to register in advance and pay a $10 fee via the link by clicking here.
According to the website of The Garden Conservancy, a nonprofit organization listing and celebrating notable private gardens nationwide, Prospect Gardens dates back to 1874.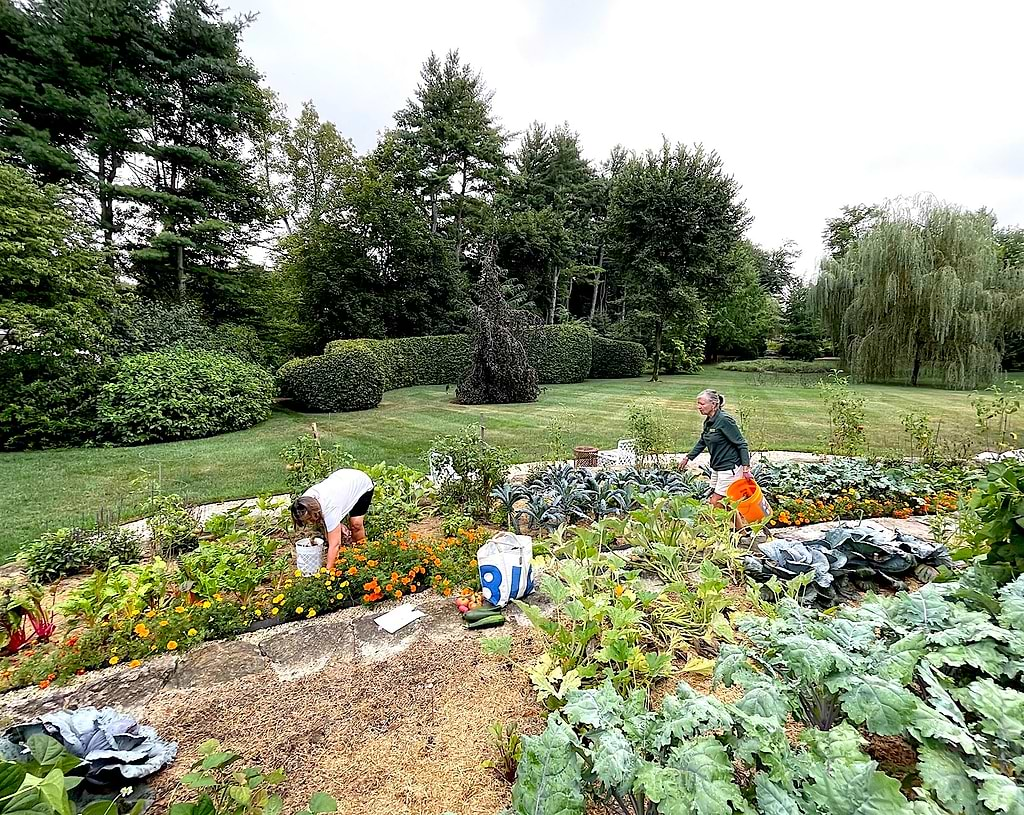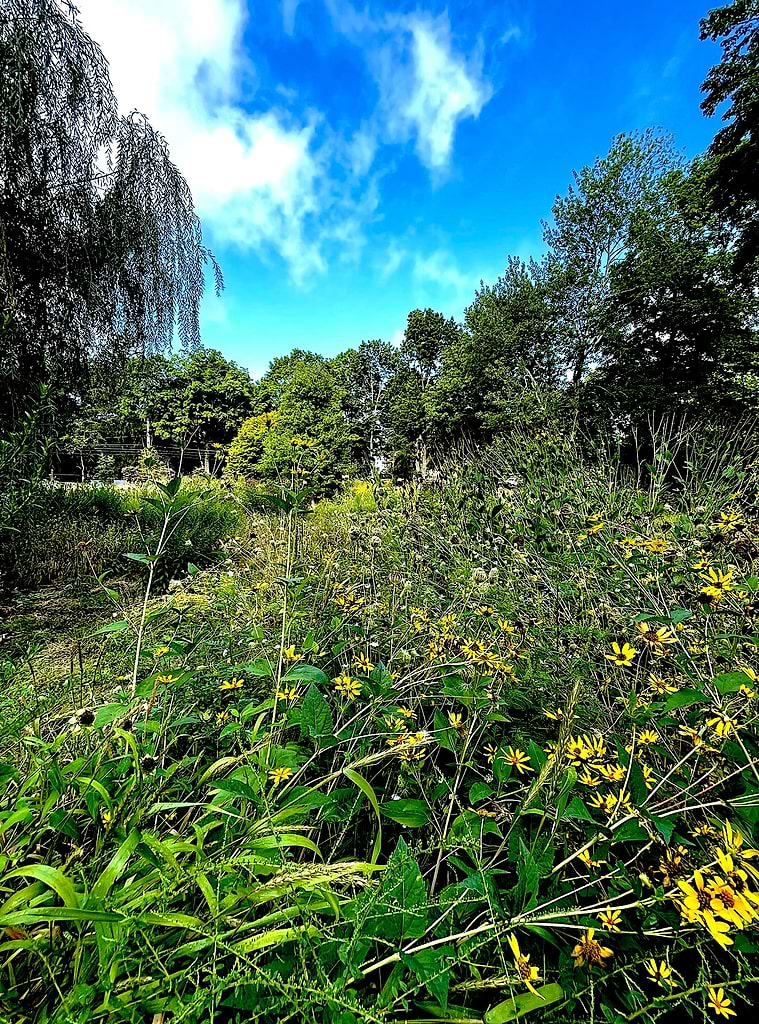 At that time, the existing house was the original Victorian farmhouse for an onion farm on Prospect Road. The current owners, John and Melissa Ceriale, made a series of abutting property acquisitions over the past 20-plus years and built … nothing!
Actually, they took down some houses on the five properties they acquired. Instead, the sprawling contiguous land now includes collections, gardens, open lawns, winding pathways, a meadow devoted to native pollinating plants, a beehive apiary, a conifer collection, berry houses, pools, two orchards, a Japanese-inspired meditation garden and many more features to delight the senses.
In a brochure, the Ceriales say they look at their gardens as "living art that will continue to grow, change and hopefully inspire us and you."
A Greens Farms Garden Club member was contacted by Melissa Ceriale last year after she learned about "Growing for Good."
The Ceriales shared the club's interest in growing fresh organics for urban people in need. At the time, club members were growing food at Westport's Wakeman Town Farm and also on the grounds of St. Timothy's Church in Fairfield.
This year, after several Zoom meetings and planning discussions, Prospect Gardens Westport was added to the list of small farm plots growing large quantities of vegetables and herbs that wind up in pantries at Bridgeport's Mercy Learning Center and St. John's Family Center.
There are harvests in spring, summer and fall with club volunteers busy at its several plots spread among the three growing areas. They produce lettuces, radishes, scallions, kale, Swiss chard, hot and sweet peppers, squash, tomatoes, cucumbers, carrots, onions, potatoes, dill, cilantro and parsley. How much? Last year, they produced 745 tall buckets of produce and they hope to surpass that this year.
"What we do is all about helping people eat fresh vegetables. It's about sharing. If you have abundance, you should share. We connect people with others who feel this way," said Maybette Waldron, of Southport, a co-chairwoman of the Growing for Good program and vice president of Greens Farms Garden Club.
Don Hyman is a retired journalist and public relations consultant who enjoys the natural world, nearby and around the globe.