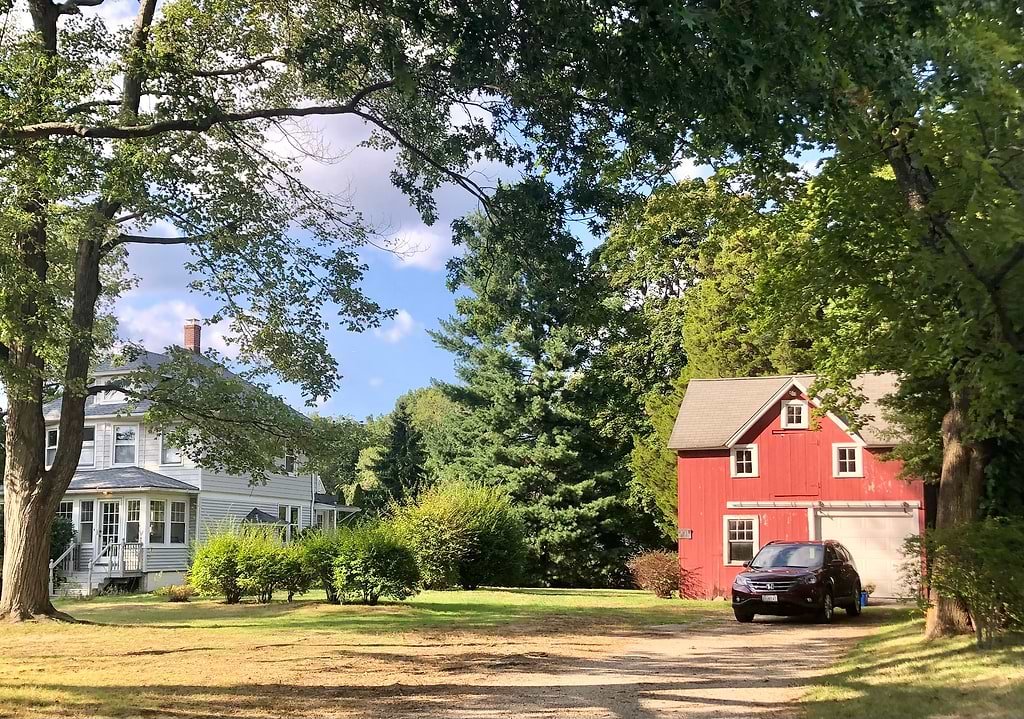 By Thane Grauel
WESTPORT — A plan to preserve a Gothic Revival barn in Saugatuck as an accessory dwelling unit recently received a necessary endorsement from the Historic District Commission.
The 1900 barn is at 48 Treadwell Ave., at the corner of Kings Highway South. A house of the same age also is on the property.
The street still has several original houses of the same era, one of which recently won a preservation award from the commission. Several historic barns in Westport have been proposed for similar plans since the town loosened regulations on accessory dwelling units.
The commission was asked whether or not it would recommend the property to the Planning and Zoning Commission for a 32-18 preservation easement.
Donna Douglass, the commission's administrator, said at the Sept. 13 meeting the action did not require a vote. She said she could make the recommendation after hearing from the members. Commission members agreed it met the criteria.
Plans for the house include:
• Removing vinyl siding and replacing it with wood clapboard on the first floor, and cedar shingles on the second.
• A new two-car garage, with a bedroom and bathroom above.
• A dining addition.
The barn renovation would include:
• Renovation of the first floor to create a kitchen and open living area, and half-bath.
• Making the second floor an open loft art studio with a bathroom.
• A new one-car garage on the west side of the structure.
Thane Grauel, executive editor, grew up in Westport and has been a journalist in Fairfield County and beyond more than three decades. Reach him at editor@westportjournal.com. Learn more about us here.