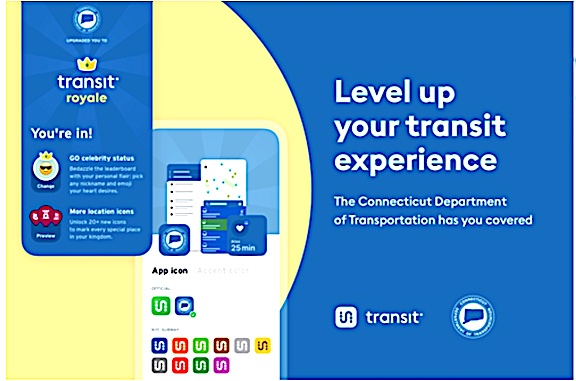 WESTPORT — An app designed to help people plan and coordinate rides on public transit throughout the region is now available, according to the Westport Transit District.
Free subscriptions to the "Transit Royale" app are now available to state residents as an upgrade to the "Transit" app, courtesy of the state Department of Transportation.
The upgrade is free for all current and new users of the app through next Feb. 12, and can be dowloaded for iOS and Android platforms.
The app currently accesses the following services: Coastal Link bus through Westport, all fixed routes offered by the Norwalk and Greater Bridgeport Transit Districts, CT Transit services in Stamford and Metro-North Railroad's New Haven Line.
The digital tool helps riders plan and track bus and train trips using schedule information and real-time vehicle location, where available, according to a publicity release.
However, people who ride Wheels2U Westport shuttle buses should continue to use that service's app to schedule rides to and from the town's railroad stations, according to the release.