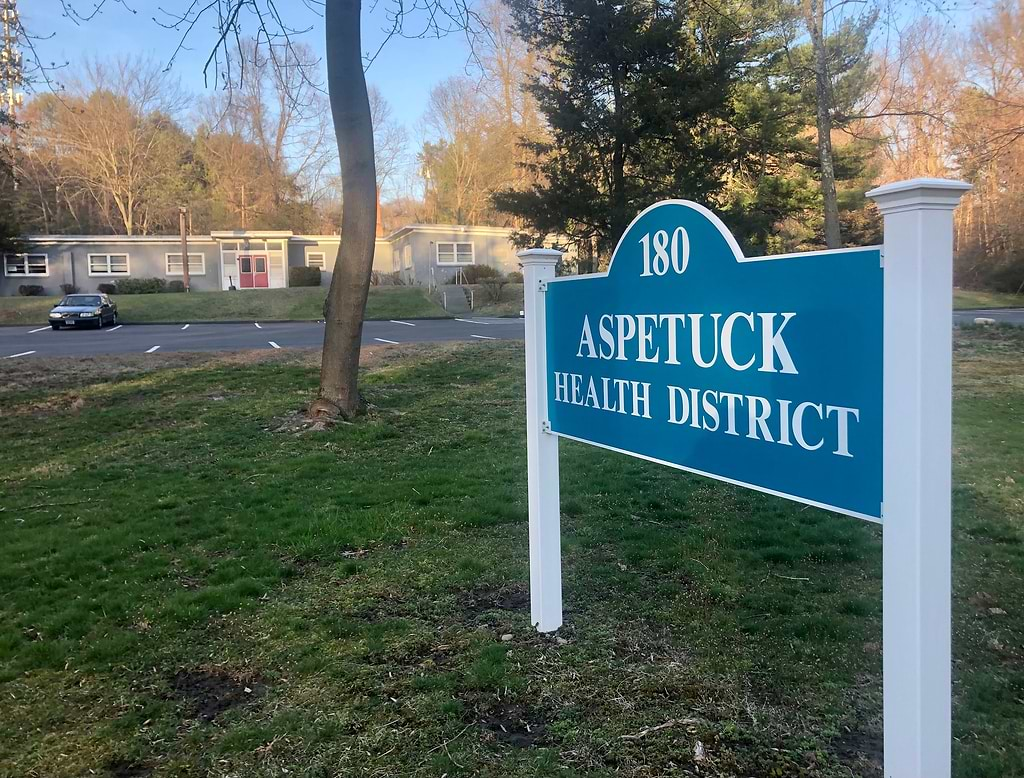 By Thane Grauel
WESTPORT — Before the COVID-19 pandemic changed lives and routines everywhere three years ago, the Westport-Weston Health District had about 100 requests a month for permits related to house additions, renovations, soil tests, septic systems and so on.
After people were penned up in their homes in the lockdown, they apparently wanted to fluff their nests a bit. Permits spiked to about 300 a month.
The district, like employers everywhere, had trouble filling positions. That and the increased workload, led to delays in granting permits.
Along the way, the district was renamed the Aspetuck Health District, because a third town, Easton, had joined.
Now, three years in, it appears the flurry of permit requests is decreasing.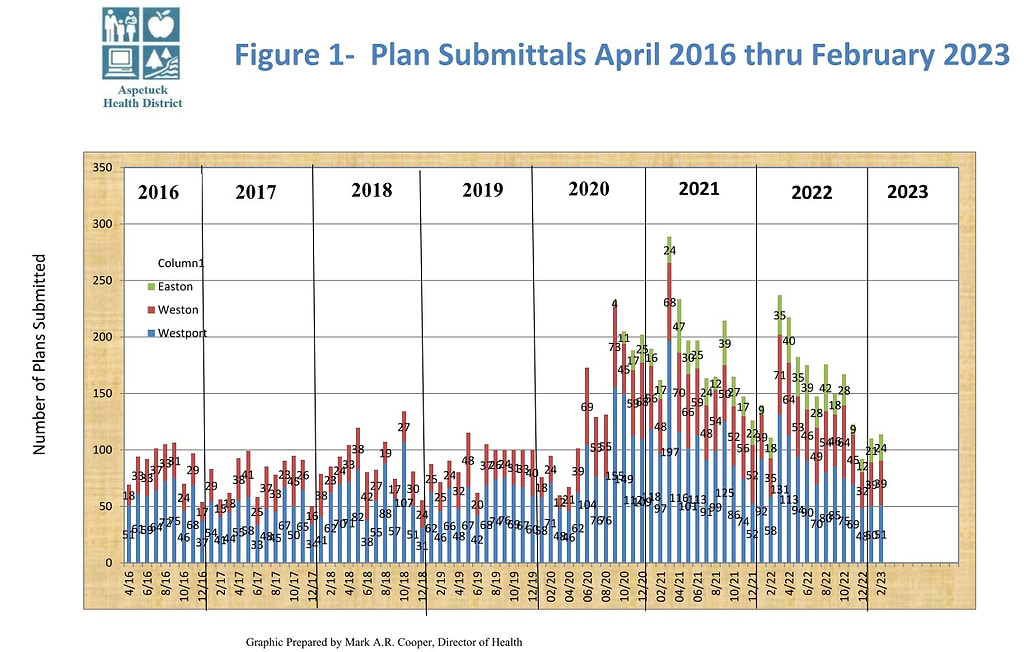 In December, permit requests were under 100 again.
"Looks like we're back to 2019 numbers," said district board member Paul Fonteyne of Westport.
"Could be, but though there's been a lot of work lately, with people coming in, reflecting March might be ticking up a bit," Director of Health Mark Cooper replied.
A chart in the meeting packet showed early 2023 climbing slightly again after the December dip to pre-COVID levels.
"There's always a seasonal variance here," Cooper said.
"There was a line out here of people submitting," he said of Monday morning.
The district board also discussed and approved its $1.7 million budget request for 2023-24.
In Westport, the plan has cleared the Board of Finance. The Representative Town Meeting has final say on spending.
The RTM's Health and Human Service Committee will meet at 7:30 p.m. today in Room 309 of Town Hall to discuss the Health District's budget, and that of the Westport Human Services budget.
Thane Grauel, executive editor, grew up in Westport and has been a journalist in Fairfield County and beyond for 35 years. Reach him at editor@westportjournal.com. Learn more about us here.