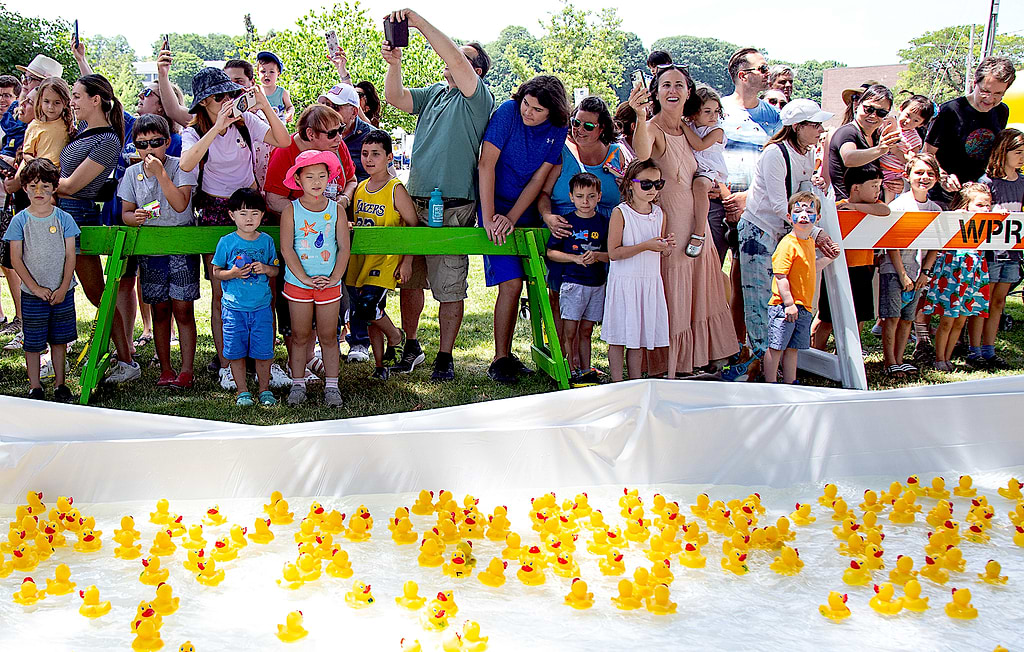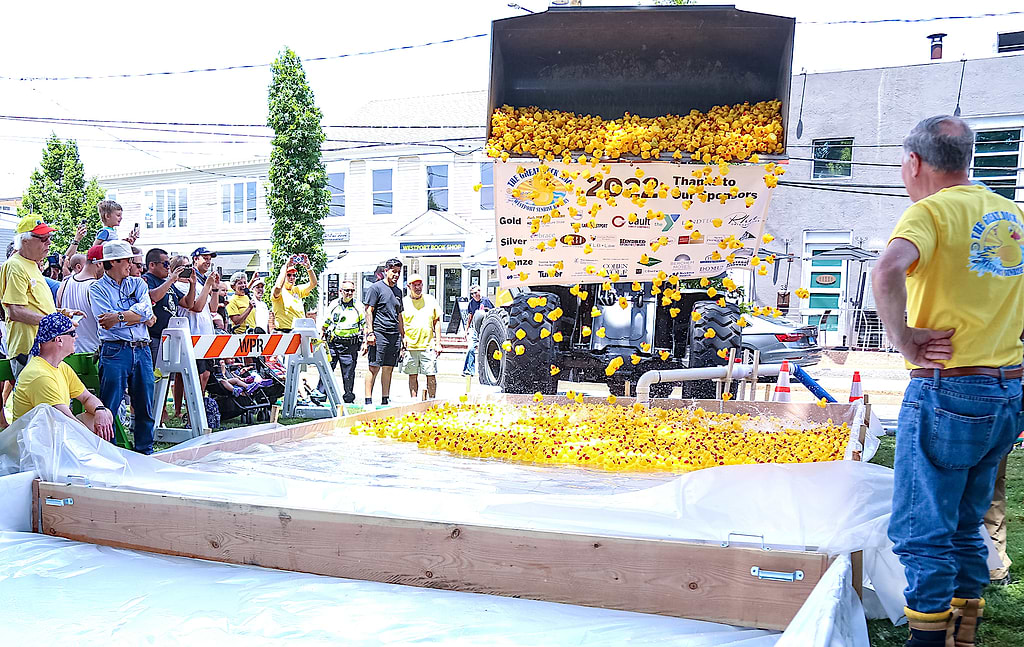 By Jarret Liotta
WESTPORT — Having gotten its ducks in a row in a new way, the Westport Sunrise Rotary Club's big fundraiser made a splash Saturday afternoon.
The "Great Duck Race," which featured more than 2,500 yellow rubber ducks competing for charity, was held on Jesup Green for the first time, rather than on the Saugatuck River.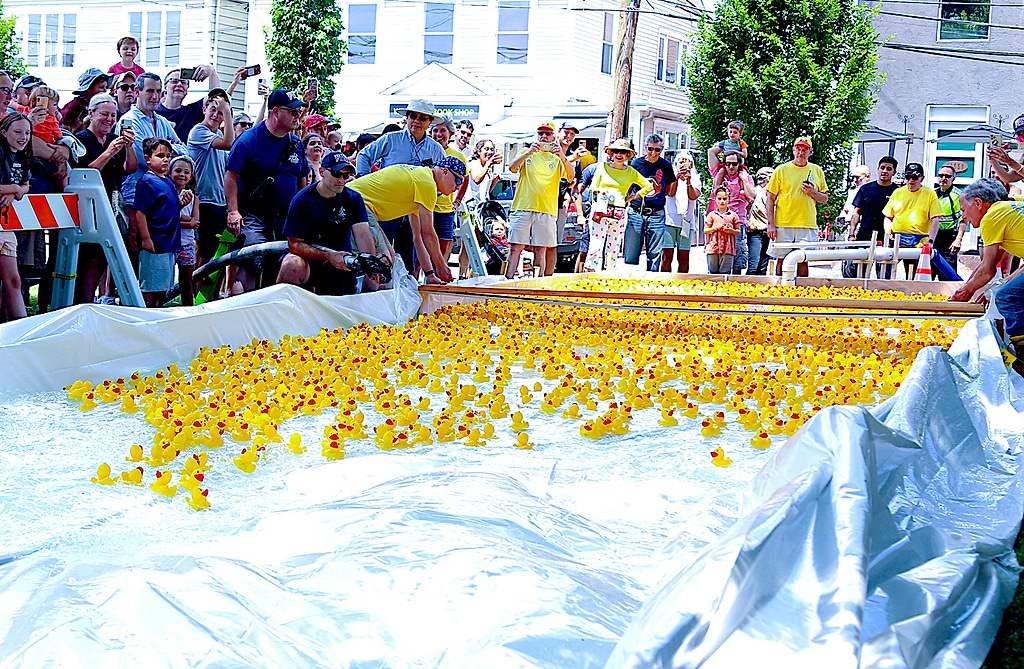 Club members set up an enclosed tank of sorts, where the ducks were dumped from a payloader.
Members of the Westport Fire Department helped out by pumping water into the enclosure to wash the ducks along the race course in what was a fast dash to the finish line.
A $5,000 top prize was awarded to the person holding the ticket number assigned to the first duck to finish. Second prize was $1,000, and there were eight $500 third prizes.
People were able to sponsor ducks at $20 each, with money raised benefiting 40 different charities — local and international — that the Sunrise Rotary supports.
"We're happy to see so many people come down to enjoy a day of family fun and buy a ticket," said longtime club member Roy Fuchs.
The 13th annual event also featured food trucks and activities on the green.
Visit the Westport Sunrise Rotary Club website for more information about the group.