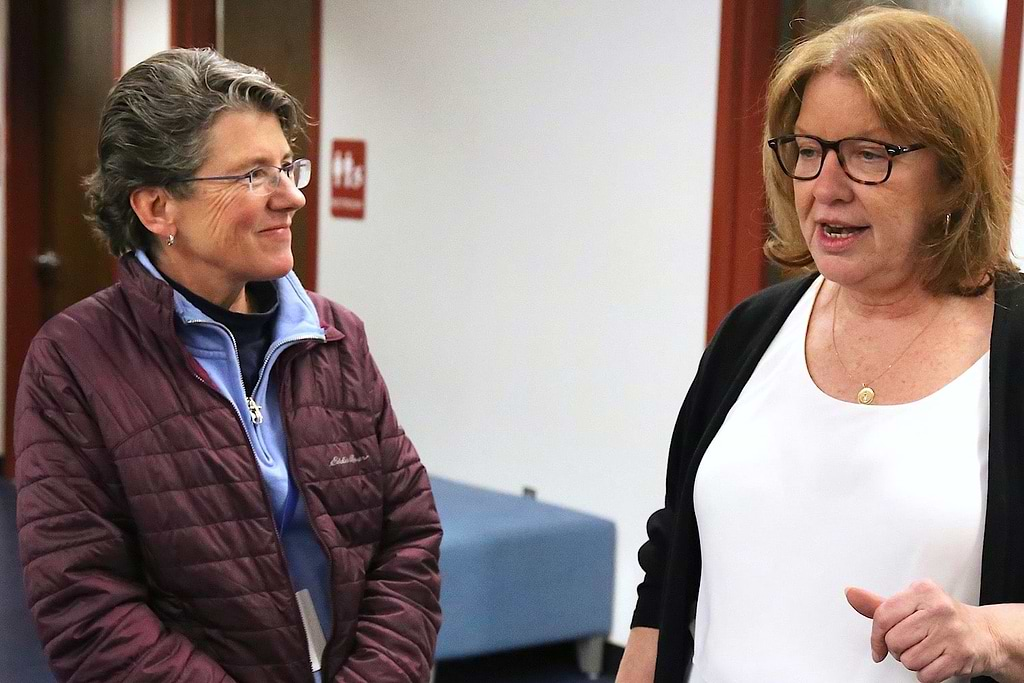 By Jarret Liotta
WESTPORT — The work, inspiration and impact of the Westport-Weston Family YMCA's senior gymnastics director has caused the community to do handsprings for decades.
Sally Silverstein, who is stepping down from the position after touching the lives of hundreds of young people, was honored with a party Friday night, as well as the official dedication of the Sally Silverstein Viewing Area in the Y's Gymnastics Center.
"I've been here 34 years," she said, thrilled to see the observation area at the east end of the complex named in her honor.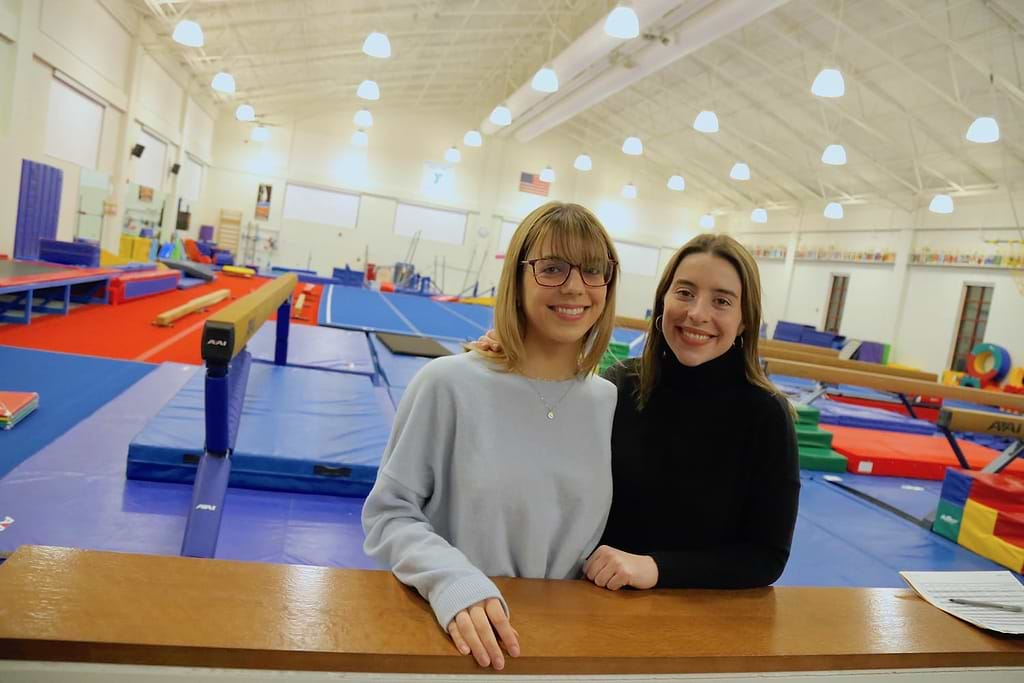 Several of Silverstein's students were back to pay homage to their coach, including Jane Wall of Weston.
"She brought everyone together," she said of Silverstein, with whom she still keeps in touch.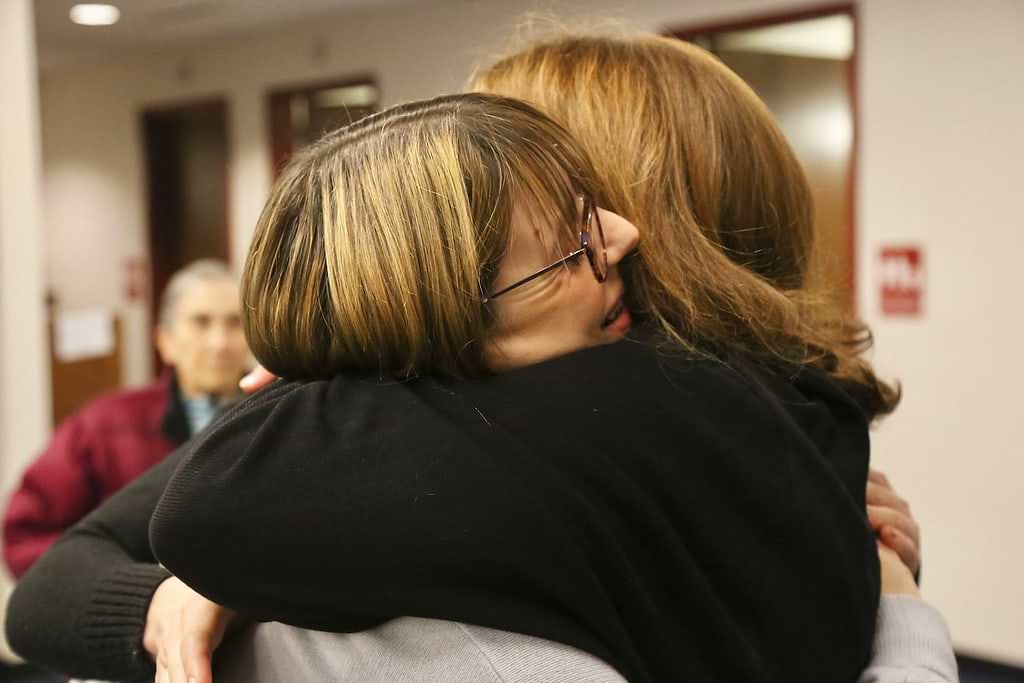 "I'm so glad Sally was Sally," said former gymnastics student Anna Violette of Westport.
"We're just really happy for Sally, that she was able to build this program from scratch," she said. "We love her."