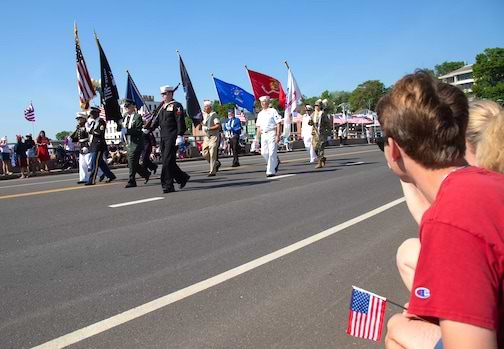 WESTPORT — "Veterans Serving the Community."
That is the theme of the float contest for this year's Memorial Day parade, according to an announcement by William Vornkahl, president of the Westport Veterans Council.
The parade will start at 9 a.m. Monday, May 29.
Certificates will be awarded to floats in these categories: Best Overall, Most Creative, Best Community Organization, Most Colorful, Best Youth Organization and Best Development of Theme.
The parade will follow its traditional route through downtown, according to plans approved in February by the Board of Selectwomen.
The line of march will start near Saugatuck Elementary School on Riverside Avenue, head north and turn right onto Post Road West, cross the Ruth Steinkraus Cohen Bridge, turn left on Myrtle Avenue, pass Town Hall and Veterans Green, and end in Parker Harding Plaza.