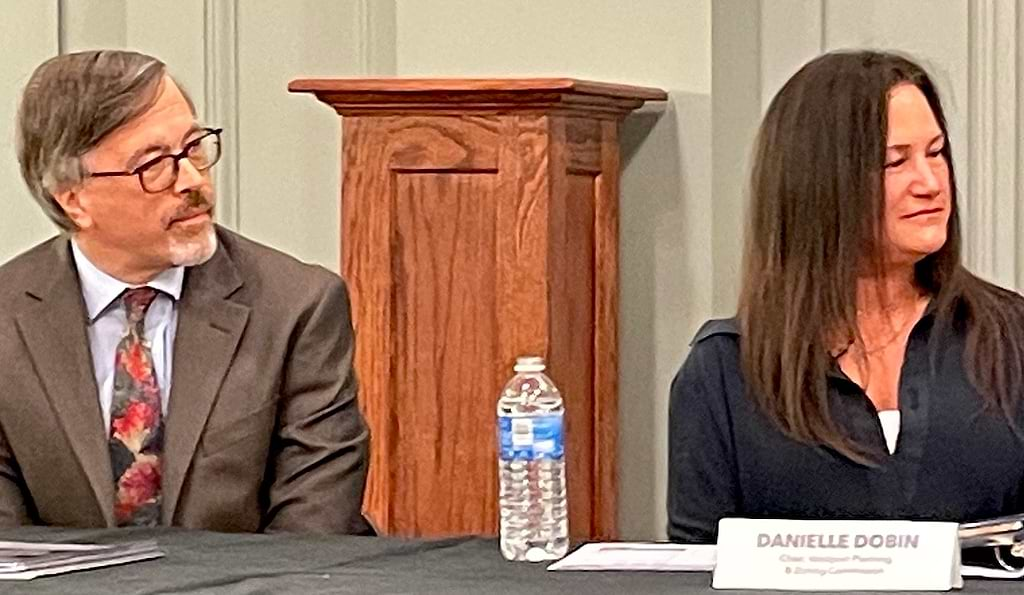 By Gretchen Webster
"Fairfield County has the lowest vacancy rate for housing of any county in this country."
________________
 "The housing crisis in Fairfield County is among the worst in the nation."
"A quarter acre of land in Westport can cost as much as $2 million."
________________
"43 percent of Stamford residents cannot afford their rent."
________________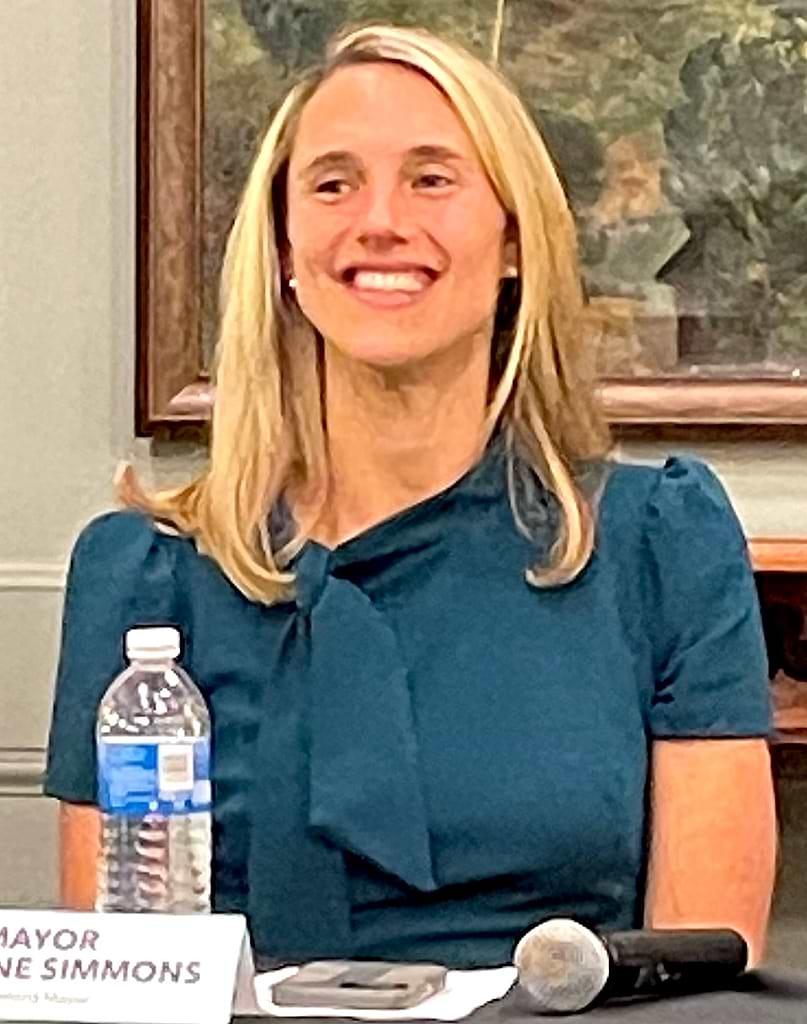 WESTPORT — These facts and others about the lack of affordable housing in Fairfield County could surprise many people, but for the panel of experts speaking at a Wednesday forum, "Planning for Affordability in Fairfield County," the data are facts of life and symptomatic of a housing crisis not being addressed fast enough.
"Having safe, affordable housing is above all a moral issue," said Mindi Blue Paca, the keynote speaker and director of the Fairfield Community Foundation.
"I believe we have a moral imperative to ensure that everyone in Fairfield County has an opportunity to thrive. We have the means to make that happen … but we haven't yet gotten the will," she said.
Area officials and experts gathered at Christ and Holy Trinity Church to discuss what comes next in formulating affordable housing plans for Connecticut's towns and cities.
State law requires all municipalities to adopt an affordable housing plan every five years and the plans were due in June.
A recent survey of those plans by the Center of Housing Opportunity, gave Stamford the highest grade on its affordable housing plan with Danbury, Bethel, Fairfield and Westport scoring in the top five.
Click to read more about Westport's plan for affordable housing.
At the forum, Stamford Mayor Caroline Simmons said that Fairfield County towns and cities must work together to solve the area's housing problem
"We can't think of our region as a collection of towns and a few cities," she said. "Fairfield County is the economic engine for the state," and communities must work together to address the problem, with solutions such as a regional transit system to transport residents from affordable neighborhoods to their jobs.
Westport Planning and Zoning Commission Chairwoman Danielle Dobin, another panelist, agreed that transit is an important issue. She believes that more bus routes would "provide more opportunities for people to live in an affordable area where they don't have to have a car." Building affordable housing near railroad stations, as has been proposed in Westport and other communities, doesn't make sense, she said, because many residents who need affordable housing do not take the train to work.
Also on the panel was Mark Barnhart, director of community and economic development for the town of Fairfield, and Pete Harrison, director of Desegregate Connecticut, a nonprofit coalition that advocates for more equitable, affordable and environmentally sustainable land-use policies in Connecticut.
Issues discussed at the forum included how to procure funding for housing, and specific kinds of affordable housing that could be developed, from small accessory units to high density buildings.
Also discussed was the lack of state aid in helping towns increase their inventory of affordable housing, and pushback from residents when affordable housing projects are proposed.
Barnhart said that opposition to such projects by residents is common in Fairfield. Affordable housing "is a deeply contentious issue in our community," he said.
Simmons agreed, saying there also has been a lot of opposition in Stamford to affordable housing plans.
"We have to make sure the process is inclusive," she said. "We have to mobilize around hope rather than to mobilize around fear."
Dobin, however, said that in Westport opposition to affordable housing isn't such an issue.
"Pushback is overstated," she said. "It's a bit of a myth."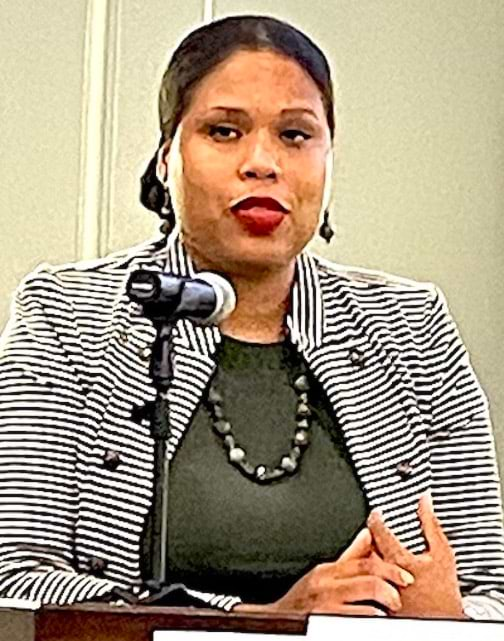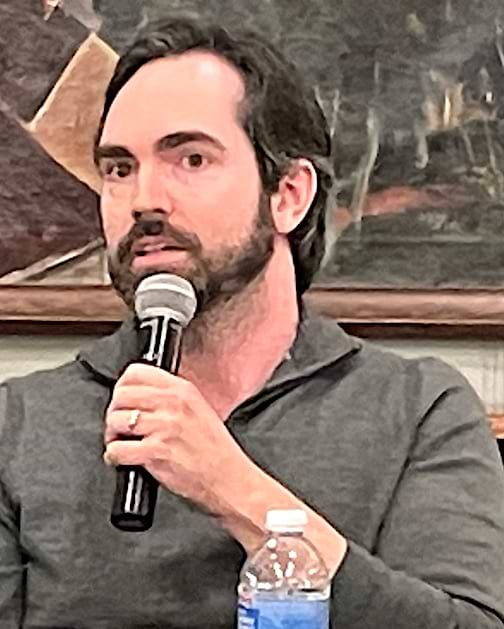 "This idea that there's always so much vitriol against affordable housing isn't really true in this town," she said of Westport.
What Westport residents object to is not affordable housing, Dobin said, but "over-sized development" projects. People prefer to live in single-family homes with a yard, she said.
Westport Selectwoman Candace Savin asked the panel if business communities in individual municipalities are helping address the housing problems since "there are 300,000 open jobs in Connecticut," and not enough housing for workers, she said.
Simmons said that the Connecticut Business and Industry Association considers the lack of housing a major concern. Both large and small businesses in Stamford have shown support for the city's affordable housing plan, she said.
And in Fairfield County, where there are several colleges and universities, those institutions are also eager for better housing to attract both students and faculty, she said.
The forum was closed by Christie Stewart, director of the Center for Housing Opportunity, which sponsored the event. "We're on the right track," she said, but providing more affordable housing is a complex problem that deserves the time and attention of all the municipalities in the region.
"If it was an easy problem to solve, we would have solved it," she said.
Freelance writer Gretchen Webster, a Fairfield County journalist and journalism teacher for many years, was editor of the Fairfield Minuteman newspaper for 10 years and currently teaches journalism at Southern Connecticut State University.