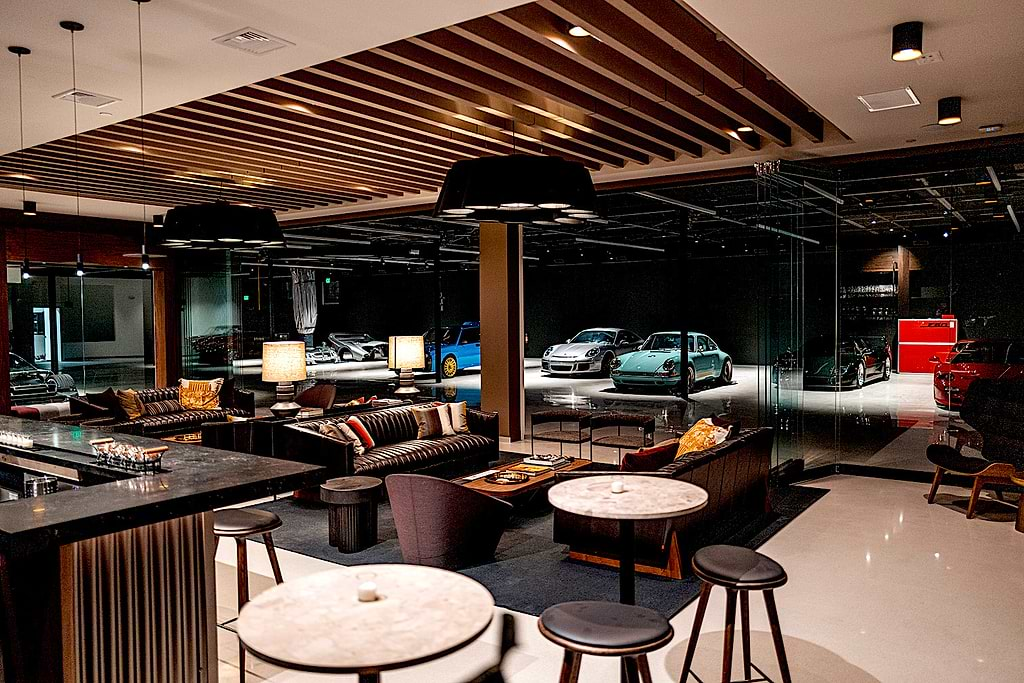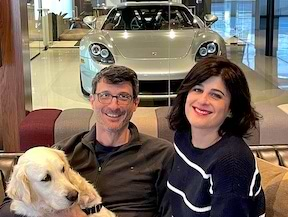 By Gretchen Webster
WESTPORT — A Post Road East building, once home to a piano store, now houses a display likely to surprise any visitor.
On one side of the interior of the large, open structure is a row of 15 beautifully burnished, exquisitely detailed classic cars — mostly luxury models. Across the room is an elegant glass-enclosed bar, a comfortable lounge and party space.
This is Autostrada Westport, with membership clubs for car buffs or people who just want to socialize, as well as an events venue. The business was created by Westport husband and wife Gioel and Roni Molinari, who gave up day jobs to open the business in January.
A gallery where cars are the art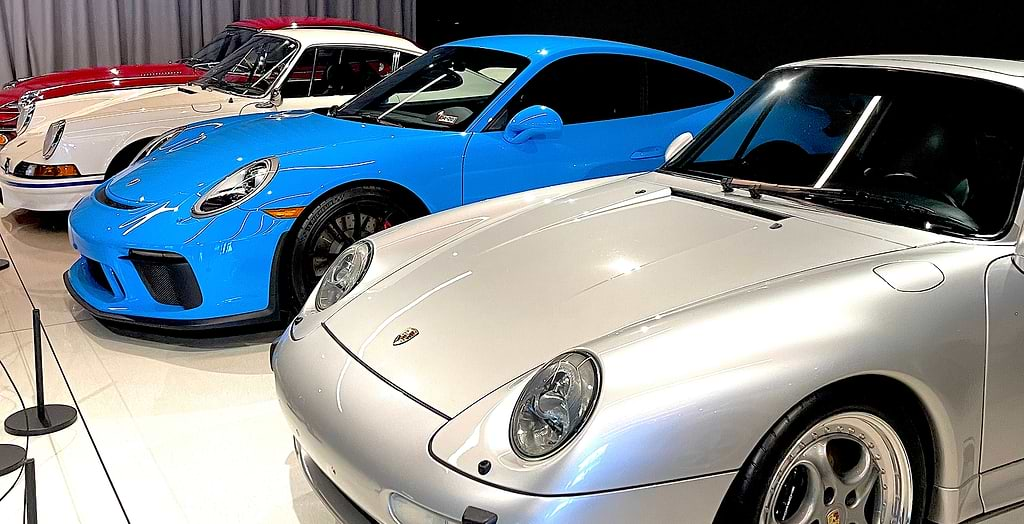 Autostrada, 499-501 Post Road East, has been envisioned as a museum display, according to Ronni Molinari, an architect who designed the premises. "You feel like you're in a gallery, and the cars are the art," she said. "Thankfully, it's been well received."
Social Club members of Autostrada, who now number about 50 — classic car ownership is not a prerequisite — can come in for morning breakfast and coffee or weekly happy hours, Gioel Molinari said.
The Car Club members store their prized motor vehicles at Autostrada and have access to their wheels 24/7.
And, at prearranged times, the space also transforms into a venue hosting corporate events, milestone birthdays, meetings and other occasions for up to 150 people.
"The cars make the environment fun," Ronni Molinari said.
For the events, the Molinaris have a catering partner, On the Marc, which caters events in unusual spaces in Fairfield and Westchester counties and in New York City. The company's catering venues in Connecticut include the Westport Country Playhouse, the Warehouse at Fairfield Theatre Company, the Hangar at Danbury Airport and the Keeler Tavern Museum and Garden House in Ridgefield.
For Autostrada events, the caterers bring their team into the car gallery and set up and serve guests, all with the backdrop of gleaming autos.
A love affair with cars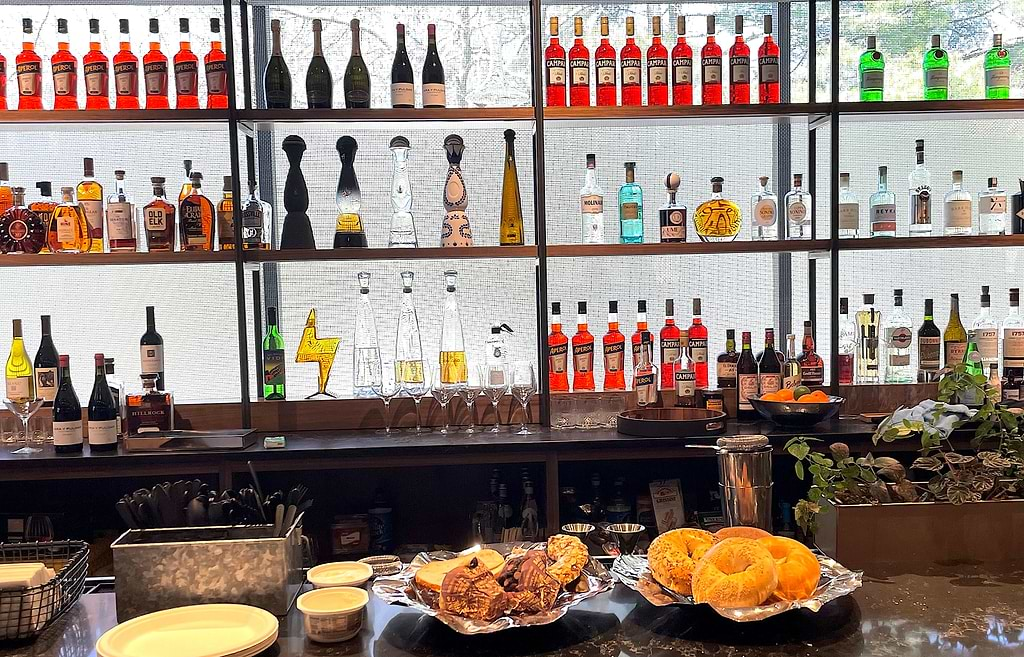 Gioel has loved cars since before he was old enough to have a driver's license, he said. The first car he drove was a Chrysler Le Baron convertible. He now owns "a handful of cars," he said.
A native of Milan, Italy, he came to the U.S. as a college student at Carnegie Mellon University in Pittsburgh, and met his wife on a blind date. They have lived in Westport for 10 years and are the parents of three sons ages 8, 12 and 16.
Soon after the Molinaris married, "he convinced me to use all our wedding money to buy a car," she said. "Since then, I've never been able to say no to a car."
Autostrada is his third career venture, Gioel Molinari explained. He was an entrepreneur in investment technology, then worked in health-care technology before starting "my third career — small business."
Developing the unique car-oriented business wasn't easy at times, the couple agreed. "Our partners bailed just before the pandemic," Gioel said.
Although the pandemic initially made it tougher for people to gather, in the end it proved to be an advantage because so many people now work at home and need a peaceful place to meet friends to stave off isolation.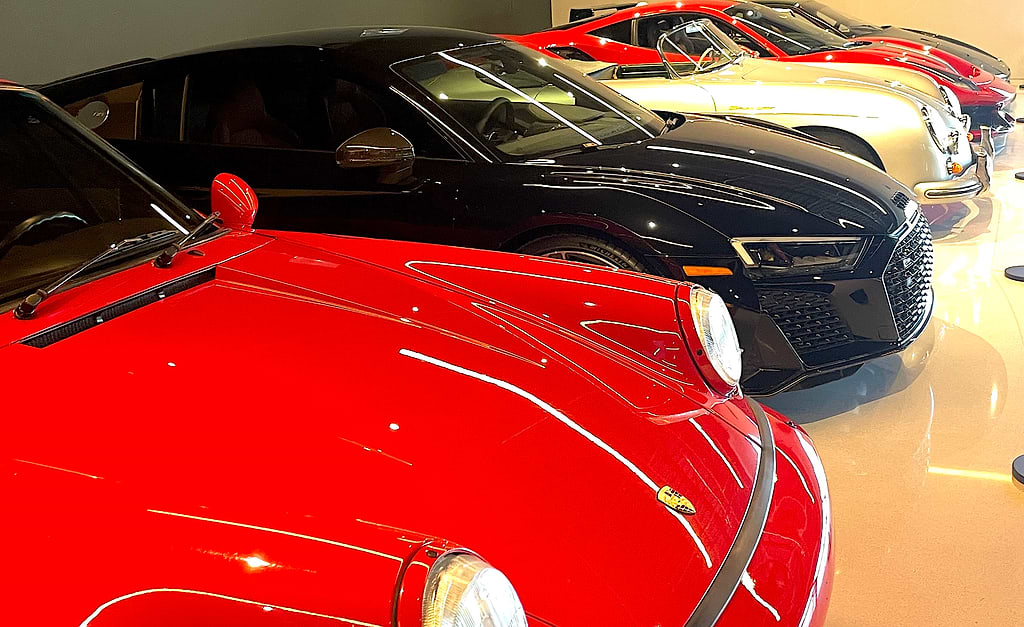 The owners had expected Autostrada to serve members mostly on weekends, but weekdays are busy, they said, with members who work from home dropping in at various times.
Creating a haven for car lovers and others "was not as much of a calculated risk as some other businesses," Gioel said.
Their plan for the 110-year-old building started with just opening a car storage facility there. But it grew into a much bigger project, including the Car Cub and Social Club meeting in a gallery of fine automobiles, based on their shared passion for beautifully designed and engineered vehicles, Ronni said.
It took time, but the couple's dream has become a reality because of "timing, luck and hard work," she said.
Autostrada is at 499-501 Post Road East. Follow on Instagram @AutostradaWestport. For information on events, contact On the Marc at 203 274-6808.
Gretchen Webster is a freelance writer and frequent contributor to Westport Journal. Learn more about us here.