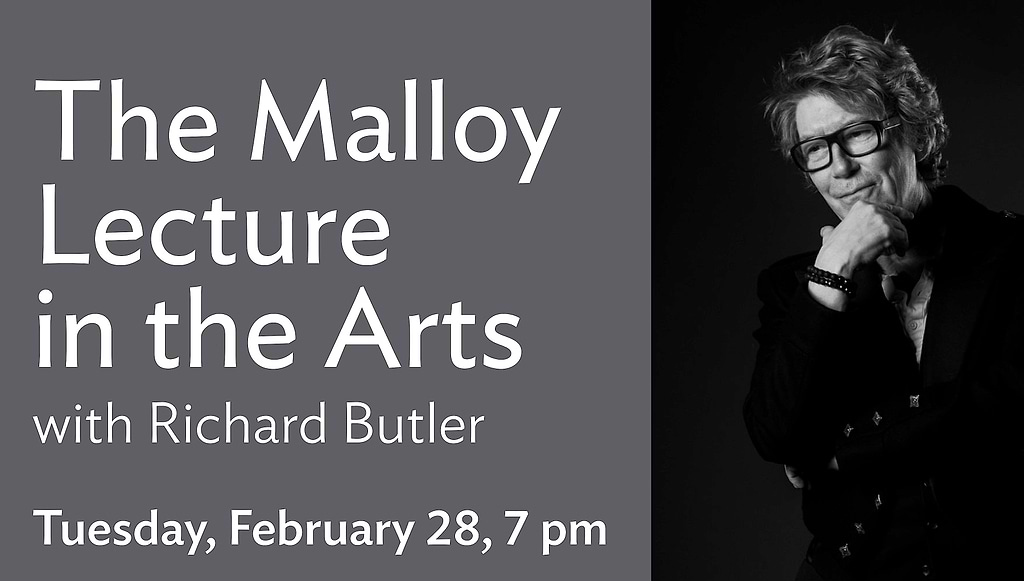 WESTPORT — A man whose artistic calling spans an arc from painting to late '70s post-punk rock stardom and back to painting will be the honoree at the Westport Library's "Malloy Lecture in the Arts" next month, the first of two planned this year.
Richard Butler, perhaps best known as lead vocalist for the British band, Psychedelic Furs, will be the featured speaker at the program set for 7 p.m. Tuesday, Feb. 28. He will be joined by musician, record producer and Rock & Roll Hall of Famer Chris Frantz, the drummer for both Talking Heads and Tom Tom Club.
All reserved seating at the library already had been reserved when the library officially announced Butler's appearance Jan. 12.
However, the program still can be seen via livestream on Feb. 28, and later will be posted on the library's YouTube channel.
The program is the first of two Malloy Lecture in the Arts program planned for 2023 at the library, a departure from the usual annual presentation. The second Malloy program, library officials said, will take place in late autumn or winter.
Butler was interested in painting before gaining fame as a rock musician, having studied at Epsom Art School outside London, according to a library publicity release. He continued to nurture that talent in artwork and designs for the Psychedelic Furs, which rose to popularity in the late 1970s and '80s.
During that time, Butler focused on the band and its music, but in the 1990s he resumed painting with renewed attention.
Butler's paintings, described in the library release as "dynamic compositions that are at once naturalistic and hallucinatory," have been exhibited in galleries around the world.
For more information about the Malloy Lecture in the Arts, call the Westport Library at 203-291-4800.