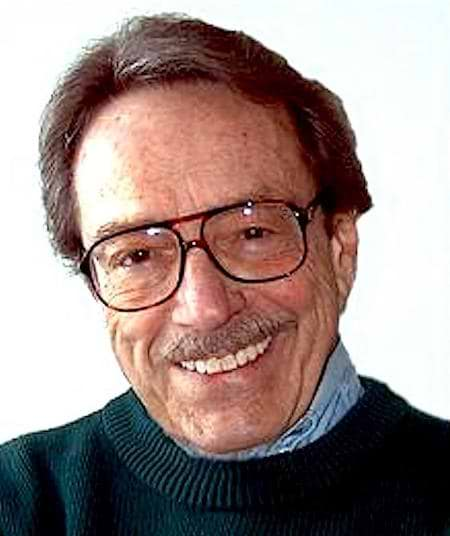 Following is the obituary for PAUL H. COHEN, submitted by the family.
. . .
Paul H. Cohen, formerly of Westport and Fairfield, beloved husband of Barbara R. (Bobbie) Herman, passed away peacefully on July 2, 2022, in Redding. He was 98 years old.
Born in New York City on December 16, 1923, to Samuel and Dora Cohen, he enlisted in the U.S. Army Air Corps on his 19th birthday in 1942, the earliest that was permitted at the time. He served in the Galapagos and Central America, commanding a radio operations group in order to protect the Panama Canal.
After the war ended, he attended Goddard College in Plainfield, Vt., and then the Sorbonne and La Cinémathèque Française in Paris, where he studied cinematography. He was then employed by the March of Time in Paris.
Upon his return the U.S., Paul was employed by Owen Murphy Productions, the producer of documentaries and commercial films. After several years, he acquired the company upon Mr. Murphy's retirement. He produced films for such clients as IBM, the USIA, Western Electric, the 1960-61 World's Fair and the States of New York and New Jersey, and won countless awards from prestigious organizations. He traveled with three presidents — Kennedy, Johnson and Nixon.
He and his wife, Helene, moved to Westport in 1974, where they immediately became involved in the town's activities. Paul produced bulletins, posters and newsletters for the Westport Arts Center, the Y's Men and Y's Women, the Westport Woman's Club and the Unitarian Church. He won several awards in the Y's Men Annual Photo Contest.
Helene passed away in 1993, and Paul subsequently married Bobbie in 1997. In addition to Helene, he was predeceased by a daughter, Susan, as well as a brother and two sisters.
Survivors include his son, Peter; stepsons, Randall Schein (Ann Reingold) and Jonathan Schein (Cynthia Hewett), and step-grandaughters, Samantha and Lily Jo Schein.
A memorial service will be held in the fall.
Donations in his memory may be made to the Unitarian Church in Westport or to a charity of your choice.