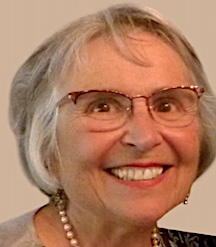 Following is the obituary for JANE EDITH MALAKOFF, submitted for her family by the Abraham L. Green and Son Funeral Home in Fairfield.
___________________________________
Jane Edith Malakoff, of Westport, passed away peacefully on Nov. 19, 2023, after a battle with cancer. She was 82.
Born Jane Rosenberg Oct. 27, 1941, in Brooklyn, N.Y., to Arthur and Carol Rosenberg, she grew up with her brother Allen in Brooklyn. Jane attended Midwood High School, where she met her sweetheart Arnold Malakoff and graduated from Brooklyn College.
Jane and Arnold married in 1961, and moved to Woodmere, N.Y., to raise their three children. Family was always first for Jane, but she had many other interests. While attending Adelphi University to get her master's in teaching, Jane discovered photography. She became a talented photographer, focusing on black-and-white nature photographs, which she developed in her own darkroom. An art lover and lifelong learner, Jane was also an active docent at the Nassau County Museum of Art.
Jane and Arnold moved to Connecticut in the late 1980s, first to Southport, and then to Westport. Not one to sit still, Jane became a docent at the Bruce Museum, a volunteer at the Westport Country Playhouse, a member of several book clubs and enjoyed activities with the Westport Y's Women and Solos.
After family, Jane's loves were art, travel, reading and photography, and she enjoyed all of these passions into her 80s.
Jane was predeceased in death by her husband Arnold. She is survived by children Philip (Stacey) of North Hills, N.Y., Karen (Bret) Herman of Weston and Stuart (Vicky) of Bend, Ore., and eight adored grandchildren Schuyler, AJ, Alexa (Grant), Aubrey, Allie, Teagan, Nicole and Jesse. Jane will also be sorely missed by longtime companion, Sheldon Lawentman, extended family, and many longtime friends.
For more information and to share a condolence message, visit www.greensfuneralhome.com.
Memorial contributions may be made to: Ann's Place, 80 Saw Mill Road Danbury, CT 06810, and Danbury Hospital, restricted to Arnold Malakoff Memorial Garden, 24 Hospital Ave., Danbury, CT 06810.