WESTPORT — Calling all canines.
This Sunday, rally the Retrievers, bring on the Bulldogs, convene the Corgis, herd the Huskies, summon the Shepherds and, of course, marshal all mutts.
That's because Sunday is the date for the sixth annual Westport Dog Festival, which this year returns to its springtime slot in the town's calendar of seasonal celebrations.
The event, sponsored by the Westport-Weston Chamber of Commerce, will take place from 10 a.m. to 4 p.m. Sunday, May 15, in Winslow Park. Rain date is Sunday, May 22.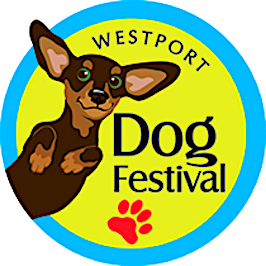 Dog-centric features will include demonstrations, varied competitions and an obstacle course, a police K-9 presentation, children's activities, animal adoptions, food trucks and more.
The entrance fee is $10 per person and $30 for a family of four. Proceeds benefit nonprofit organizations, according to the chamber.
Dogs can compete in contests that range from "best tail wagger" to "best dressed" to "looks most like owner" to "best trick," Sign up here to enter.
Among the demonstrations will be dog-training advice, police K-9s showing their skills, as well as a "dog communicator" and "dog reiki."
There also will be an obstacle course to challenge nimble and fleet-footed fidos. The winner will be awarded a year's supply of dog food. Entry fee is $10.
More than 60 pet-related vendors also will be on hand, in addition to a selection of food trucks, according to event organizers.
Parking will be available at the Westport Country Playhouse, 25 Powers Court, and other nearby businesses designated by signs along the Post Road.
For more information about the Westport Dog Festival, call the Westport-Weston Chamber of Commerce at 203- 227-9234 or visit its website.