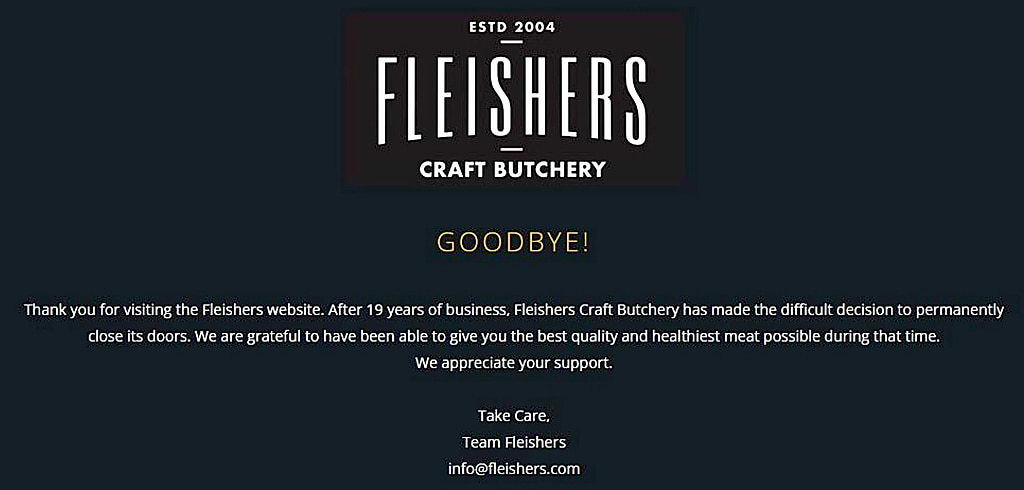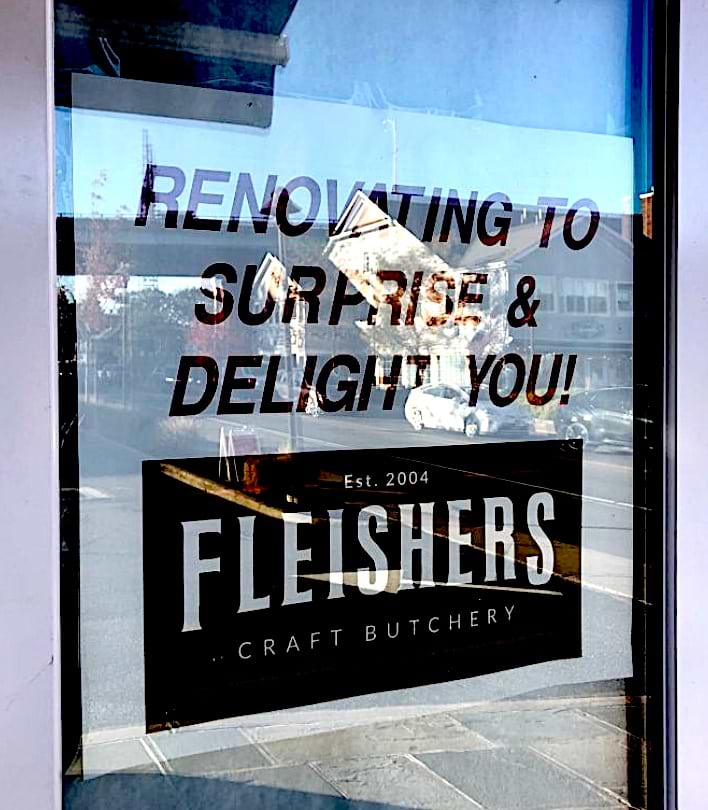 By Thane Grauel
WESTPORT — A year ago, a high-end butcher shop chain with a store on Riverside Avenue in Saugatuck abruptly shut its doors after an employee walkout triggered by political controversy.
It appears Fleishers Craft Butchery has finally thrown in the napkin.
The chain of four shops in Connecticut and New York City that touted locally sourced values very publicly stepped in an employee relations cowpie when its owner ordered removal of Black Lives Matter signs, placed by employees in windows of the Saugatuck store.
An employee walkout at all locations ensued.
The social activism signs were posted again a day later, and the business issued a retooled statement of values, and promised to reopen.
But the changing terrain of employee activism, and then the COVID-fueled shortage of employees everywhere, probably didn't help those efforts.
The Fleishers' website recently posted an announcement that the business is shutting down for good.
"After 19 years of business, Fleishers Craft Butchery has made the difficult decision to permanently close its doors," a statement reads. "We are grateful to been able to give you the best quality and healthiest meat possible during that time. We appreciate your support."
A visit to the Saugatuck location last week showed the Fleisher's sign remains over the storefront, but there were no signs in the windows indicating a reopening date.
An employee of a neighboring restaurant said it didn't look as though the butcher business would be back.
Thane Grauel, the Westport Journal executive editor, grew up in Westport and has been a journalist in Fairfield County and beyond more than three decades. Learn more about us here.