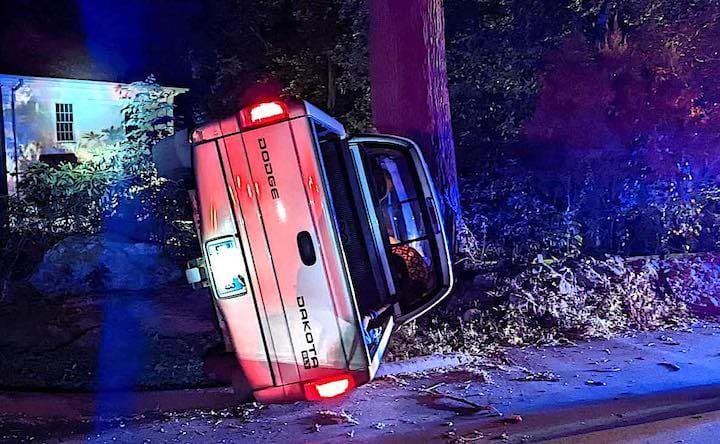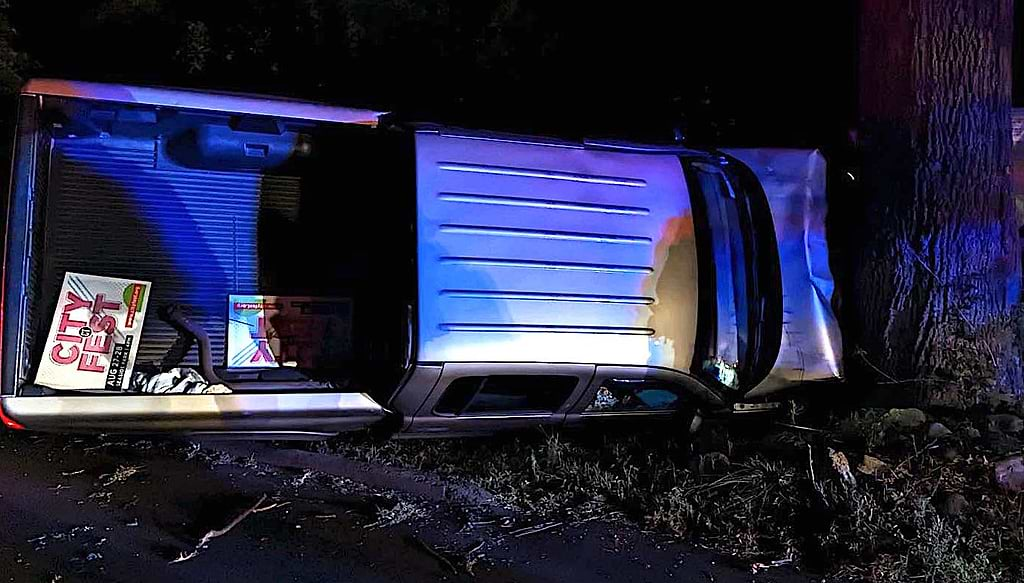 WESTPORT — A pickup truck struck a tree off Partrick Road on Thursday night, flipping onto its side.
The single-vehicle accident took place near the Partrick Road intersection with Lowlyn Drive, according to Westport firefighters dispatched to the scene.
Minor injuries were reported.
Additional details were not immediately available, and the accident remains under investigation by Westport police.