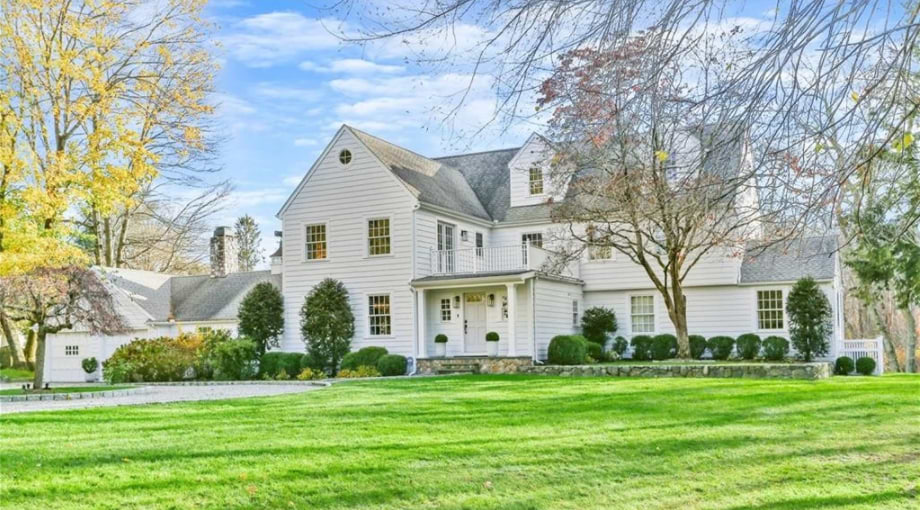 WESTPORT–During the week of January 31–February 4, ten properties changed hands for a total of $17.8 million, generating $45K in conveyance tax.
3 Pritchard Lane sold for $2,780,000.
Seller: Henry James & Susan Elizabeth Bonner.
Buyer: Adib Mattar & Chirine Alameddine.
232 Bayberry Lane sold for $2,587,500.
Seller: Jodi Lynn & David Giorlando.
Buyer: Janet B Lewis & John Mader.
8 Punch Bowl Drive sold for $2,440,000.
Seller: 37 Bermuda Road LLC.
Buyer: Uri Fridman & Emily Sigalow.
8 Marion Road sold for $2,099,000.
Seller: Laura L Alderucci.
Buyer: Sheetal Gandhi & Praveen Pamidimukkala.
191 Bayberry Lane sold for $1,895,000.
Seller: Frederic Cooper & Ruth Mannes.
Buyer: Gregory Evan Kraut.
12 Burr Farms Road sold for $1,600,000.
Seller: Thomas Job.
Buyer: Johanna Treffy & Christakis Charalambous.
7 Dawn Drive sold for $1,325,000.
Seller: Rosanna Ozanian Est.
Buyer: NKP Dawn LLC
8 Blue Ribbon Drive sold for $1,241,700.
Seller: Eugene D & Mary Pat Pino.
Buyer: Yukichika Iijima.
9 Grays Farm Road sold for $1,200,000.
Seller: June B Mervine Est.
Buyer: David & Jodi Lynn Giorlando.
14 Edgewater Commons Lane 2C sold for $650,000.
Seller: Wendy Reade.
Buyer: Domenick & Christine Bonarrigo.
Source: Westport Town Clerk