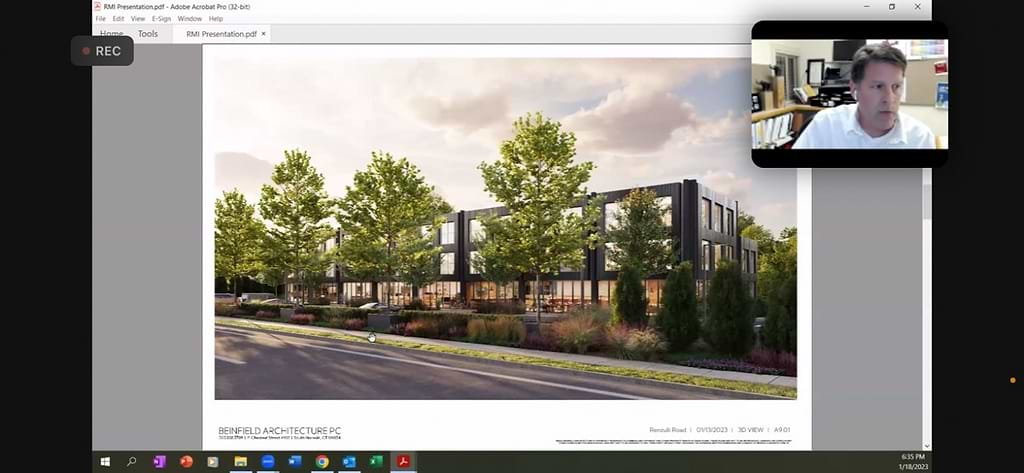 Kelly Prinz, Coastal Connecticut Times
NORWALK — The Norwalk Planning and Zoning Commission unanimously approved plans for a mixed-use development, featuring 136 apartment units, more than 6,800 square feet of retail space, and amenities for residents at Westport Avenue and Renzulli Road, near the Westport border.
Currently the site includes a dry cleaner and a vacant building that was used as a liquor store.
"We are here to turn this into this," said Craig Flaherty, the principal engineer for the project, pointing at the architectural rendering of the property.
The building will include a mix of apartments from studios up to three bedrooms:
Two studios
55 one-bedroom units
69 two-bedroom units
10 three-bedroom units
As per the city's workforce housing requirements, 10% of the apartments will be affordable, including two of the three-bedroom units, which Flaherty noted was a need in the city.
The property amenities for residents will include a pool, dog run area, and walking trails. Flaherty highlighted the "significant amount of landscaping" that was added to the site, particularly trees around parking areas and around the back property to provide a buffer between the site and the neighbors, as well as plantings throughout. He also noted that the site would feature a much-improved stormwater management system.