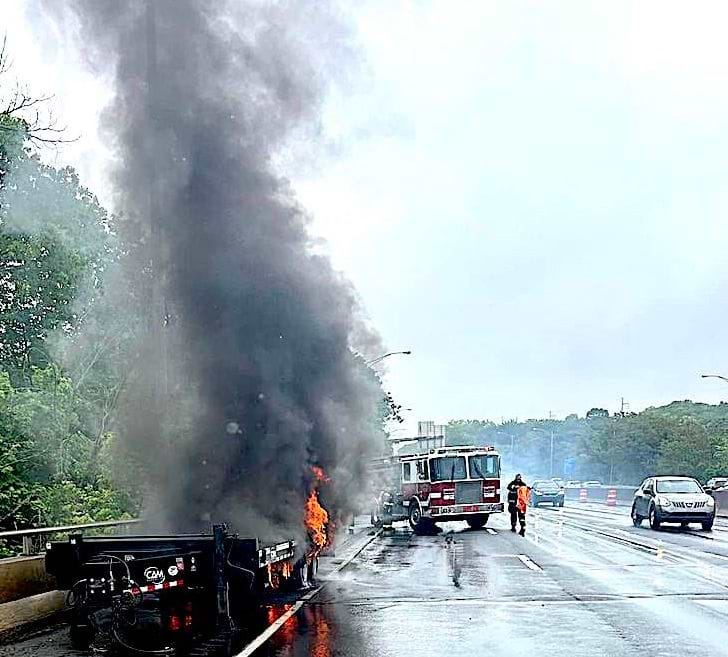 WESTPORT — A smoky — and, no doubt, smelly — fire engulfed the brakes and tires of a truck's flatbed trailer Saturday afternoon.
Firefighters were dispatched to the scene of the truck fire reported on Interstate 95, between southbound Exits 17 and 18, early Saturday afternoon, according to a post on the Fire Department's Facebook page.
Arriving at the scene, fire crews found flames and billowing smoke consuming the vehicle's tires and brakes.
The fire, according to the posting, was quickly extinguished.