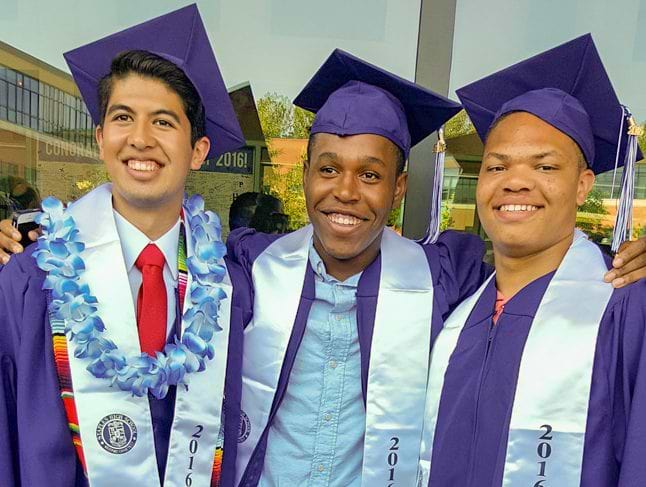 By Gretchen Webster
WESTPORT — There are many ways to encourage diversity and fight discrimination in a community. Two of them are by increasing affordable housing and another is to give students from other places a chance to live in and attend school in the community.
A Better Chance of Westport officials say they believe in doing both. For 20 years, the mission has been "to substantially increase the number of well-educated young students of color who are capable of assuming positions of responsibility and leadership in American society," according to the organization's website.
"We learn from each other, we grow with each other — only positive comes out of anything that makes our town diversify economically and racially," said Eric Seidman of Westport, who just completed his second term as ABC Westport's president.
The program brings in young men from communities without the economic advantages Westporters enjoy, to live in the ABC house and to attend Staples High School.
The program supports the students with mentor host families, tutors, advisors and more. ABC has graduated 29 students since it started, Seidman said, two of them this year.
One of this year's graduates, Jalen St. Fort, called ABC Westport "a life-changing program."
"Westport became a second home for me and ABC made this possible," he said.
St. Fort, whose hometown is South Orange, N.J., will attend Tulane University in the fall on a Division I track scholarship.
The ABC program "definitely provided me with a lot — gave me opportunities that I wouldn't have gotten elsewhere," he said. "The program helped me figure out who I was."
He said the support offered by ABC throughout his four years in Westport and at Staples made all the difference — particularly when it came to applying to college.
"They helped me with the college process … That was definitely one of the best things about it," he said. "I don't know what my mother would have done with all the applications and all that."
He said other supports — an academic advisor, an extracurricular advisor and the two host families that each young man is assigned — also made a huge difference. His own parents stayed as involved with their son as they could, he said, attending every track meet and event that they could. But his host family and others became "an extension of my own family."
"ABC gave me an extended family," St. Fort said. "It's the support that sets apart ABC … and actually living in Westport."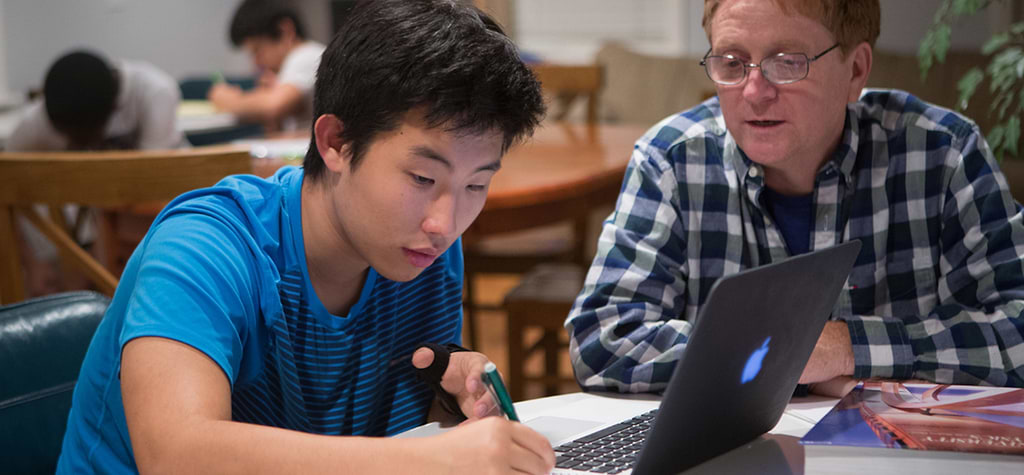 Host families have meaningful experiences as well
John and Dawn Withington hosted ABC graduate Yoel Hooper for four years — an experience they say was rewarding. They are proud of his accomplishments from the beginning when he began to research the program when he was only 12 to his graduation from Staples in 2020.
A native of Southern California, Hooper just completed his sophomore year at Grinnell College in Iowa.
"It's really impressive what he did … he was the one driving all this," Dawn Withington said.
The Withingtons have a daughter two years younger than Yoel, and they all benefited from having him as part of the family when he stayed with them, the couple said.
The ABC program provides each young man with two host families, hosting them on alternate Sundays, and one weekend every month.
The Withingtons took their ABC scholar on some vacations, but just having him around for daily life was a benefit to both the student and his host families, said John Withington, who encourages others to consider hosting ABC students.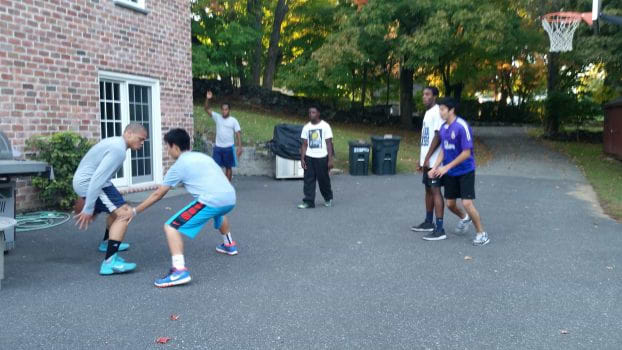 He and his wife were first involved with the Fresh Air Fund, hosting several girls for summer vacations, "but we felt we wanted to have a little more impact, a little more that we could do," he said.
Hosting an ABC scholar connected his family with the student for four years, and they remain connected now, two years after his graduation.
Hosting wasn't all planning events and activities — it was also providing the young men with private space and quiet times on Sundays and weekends.
Both Withingtons agreed that they got as much — or more — from their ABC student than he might have gotten from them.
Host families may believe their mentees should be entertained, but it's more about including them in daily family life, according to Dawn Withington.
"Sometimes they need to sleep in or have chill time or study time."
The couple's advice to families interested in hosting ABC students is to have an open heart, to let the kids be themselves and to "love the kid."
"He's going to make the world a better place wherever he ends up," Dawn Withington said.
Programs in nearby towns for young men and women
At 20 years old, Westport's is the newest ABC program in the area, Seidman said. Darien, New Canaan, Wilton and Ridgefield also have programs. Some ABC programs are for young women and others for young men.
He said the Westport program is funded almost entirely by donations from the community, and helped by volunteers including the host families and drivers.
Seidman started as a volunteer driver, taking students to late-night sports practices, SAT prep sessions and to get haircuts. There are about 25 volunteer drivers supporting the Westport program.
ABC has accepted seven scholars for next year — three from New York City, two from New Jersey, one from Long Island and one from Boston.
"We offer these men a lot to come here … but they offer us even more to us," Seiden said.
Gretchen Webster is a freelance writer and frequent contributor to Westport Journal. Learn more about us here.