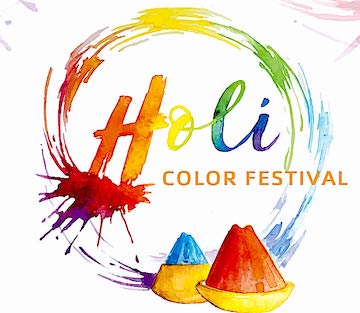 WESTPORT — A "Holi Color Festival," a celebration of colors and unity that is traditional in India, is planned June 3 at the Westport-Weston Family YMCA.
The event, open to the community, will take place from 10:30 a.m. to 1:30 p.m. Saturday, June 3, at the Y's Mahackeno Outdoor Center, 14 Allen Raymond Way. Registration is required; sign up by clicking here.
"Holi, the festival of colors, holds a significant place in Indian culture, symbolizing the triumph of good over bad, the arrival of Spring, the joy of friendship and equality for all," according to a publicity release from the Y. Its theme, according to event organizers, aligns with the YMCA mission that "recognizes the importance of embracing diversity and creating an environment where everyone can participate and feel welcomed."
Activities will include: "color play," or tossing non-toxic organic colors, and "BollyX," a Bollywood-style dance class, as well as henna, face painting and a bounce house. There also will be traditional Indian food. For questions, contact Kathy Giglio at kgiglio@westporty.org or call the YMCA at 203-571-6036.